Shopping Cart
Your Cart is Empty
There was an error with PayPal
Click here to try again
Thank you for your business!
You should be receiving an order confirmation from Paypal shortly.
Exit Shopping Cart
| | |
| --- | --- |
| Posted on July 7, 2020 at 4:00 PM | |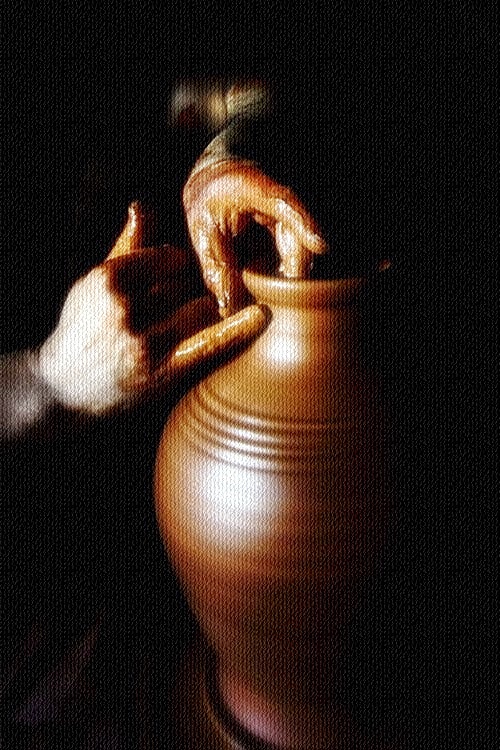 For you created my inmost being;
you knit me together in my mother's womb14
I praise you because I am fearfully and wonderfully made;
your works are wonderful,
I know that full well.
                                                                       Job 138: 13-14
My cousin Vince has a wonderful and witty sense of humor! His East Texas accent makes it that much better! "You're so FUNNY Vince, I laughed. "Just like God made me," he smiled. I thought of that brief conversation as I viewed 'The Voice" talent show this evening. I enjoy shows like that, " America's Got Talent", "Songland", ...because I can find God in them due to the creative uniqueness of each artist on stage. The artists who stand out are the ones that sing or perform in their own unique way. They add their own twist to their performances, their own accent. And the songwriters put a little bit of themselves into their songs…..both when they write them and when they perform them. The songwriters always mention how some real life situation informed their song.
It is the same when we minister, isn't it? There's a different impact because it comes from a real place. And just as the artists on talent shows shine when they do their thing in their own authentic voice, not trying to sound like or BE like anyone else, it should be the same in ministry. "Just like God made me", is just fine. And the people of God should receive it that way just so long as the ministry lines with the Word of God, is Christ centered, and bears witness in one's spirit. . Each vessel is unique! Stop trying to tell God what it's SUPPOSED to be like. That "unique" different vessel just may house the answer to your prayer. So, yes, I enjoy the talent shows because they remind me that God gave all of us SOME gift to offer. Just release it, exercise it, step out and allow him to shine in it with a "Just like God made me!" attitude. Be YOU in Christ Jesus for there is liberty in Christ. Be free! Free in the Spirit of God! Be led of him because He wants to use you as he formed you in your mother's womb. There's a specific assignment that YOUR form is made for! I enjoyed "The Voice" tonight But we have to know there is an ear listening for the voice of God that will hear it because of your accent. Because of your unique delivery. Because of God's anointing housed in your unique vessel. God is full of variety and creativity. He cannot and will not be boxed off and predictable. Those who are supposed to hear you, will hear you, WHEN they are to hear you.And it will be beautiful because He has made everything beautiful in his season.
You know what else I noticed about it? The experienced artist, those who had already "made it". were looking for a fresh voice, sound, delivery to infuse the unique in THEIR acts. Yes, they were established, but they did not want to become stagnant. They were willing to help, advise, coach, perfect "up and comers" and in doing so, they THEMSELVES were refreshed. On one song the traditional was still there bridging to the "new thing". The genre was still recognizable, but they mentioned the need to draw in their audience,TO GET THEIR EAR, to have their voice heard. And most importantly, to have their audience participate. It all made for better music. How much more in effective ministry where "just like God made me" fused not with the traditions of man or the unenlightened, but with the anointed, the rhema of God? It just blesses me! I really feel like those who have a challenge with you or I, created "just like God made me", must take that up with God.
Job 38: 4-7
4 Where wast thou when I laid the foundations of the earth? declare, if thou hast understanding.
5 Who hath laid the measures thereof, if thou knowest? or who hath stretched the line upon it?
6 Whereupon are the foundations thereof fastened? or who laid the corner stone thereof;
7 When the morning stars sang together, and all the sons of God shouted for joy?
It is not our job to tell God how to rule and reign. Or HOW he should manifest, whom he should flow through or in what PARTICULAR way. Let us celebrate God as He gets the glory through his people. A royal priesthood which He created, justified, trained, prepared, sanctified, and consecrated for his use. I do not want to miss God because I cannot receive their "accent". If it is inspired by the breath of God, I am here for it! Be glorified, Lord Jesus! I am praying that your desire is to used in the Kingdom of God with a hearty and bold "Just like God made me!"
Go forth in power, unique one!
Prophetess Vickie Lee
| | |
| --- | --- |
| Posted on May 11, 2020 at 9:05 PM | |
Re-post of an earlier ARNION MINISTRIES'  blog post.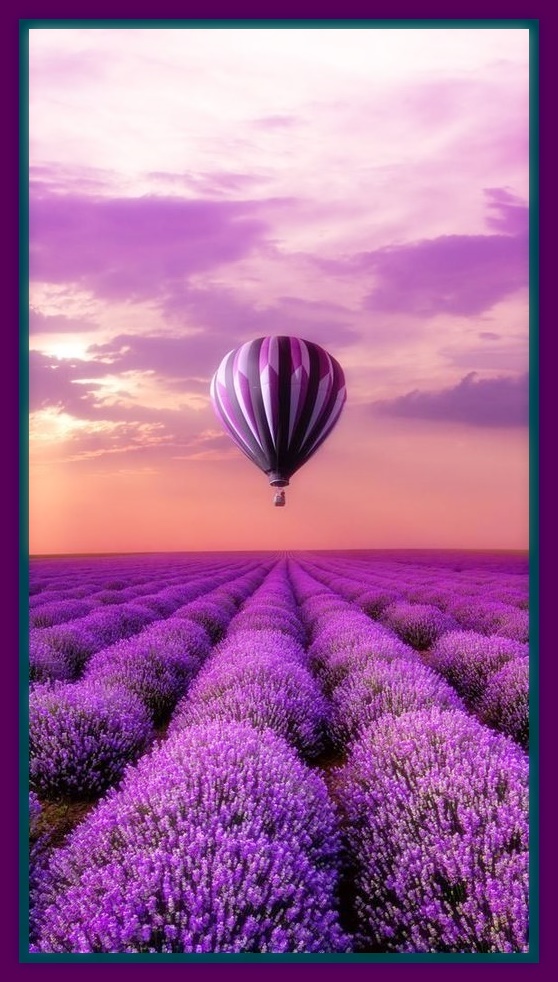 Life Elevated
       Your beginnings will seem humble,so prosperous will your future be.                                                                                                                                  Job 8: 7-9 Msg
In the Kingdom of God we live life on an elevated level. I do not necessarily mean in a material sense, but in a spiritual sense. Life lived on a higher plane, sanctified, purified a holy life. And do not think this is something that you can not achieve with the help of the Lord. Life elevated to a level in which you are walking with god on a daily basis, all day long. Life elevated in which His Presence is evident.Life elevated in which your every move and thought is ," How can I please God in this which I do?" Life elevated in which God is the sustenance of your life, the core of your being in tne with Him. Life elevated in which he is the very banner which goes before you.
Deuteronomy 31:8 
The LORD himself goes before you and will be with you; he will never leave you nor forsake you. Do not be afraid; do not be discouraged.
And again:
God is striding ahead of you. He's right there with you. He won't let you down; he won't leave you. Don't be intimidated. Don't worry."
                                             Deuteronomy  31:8  (MSG)
An elevated life is one in which your every sense is alive in Him! This is so far above and beyond simple material blessings. Do not limit yourself. There is so much more to God than that! An elevated life is blessed in that sense. But material goods are no indication of a life lived in harmony with God! Do not be deceived.
1 Timothy 6:5 (The Message)
The Lust for Money
2-5These are the things I want you to teach and preach. If you have leaders there who teach otherwise, who refuse the solid words of our Master Jesus and this godly instruction, tag them for what they are: ignorant windbags who infect the air with germs of envy, controversy, bad-mouthing, suspicious rumors. Eventually there's an epidemic of backstabbing, and truth is but a distant memory. They think religion is a way to make a fast buck.
In the Kingdom in which one lives an elevated life there is to be found other characteristics: "Righteousness, Peace, and joy in the Holy Ghost." Romans 14:17
An elevated life, even the higher life lived in the power and under the unction of the Holy Ghost is just what is missing for those of us who are "weary in well doing". You are living beneath your means is the problem. You need MORE of God! We all need MORE, MORE,MORE! Not more "things", it is not about retail therapy for a temporary fix. A fix in which you feel better for the moment because of a new outfit, meal, house only to wonder why something is STILL missing. Your flesh will NEVER be satisfied.
God would say "More of Christ", ( including the cross) to you! Have we been willing to pay the price, REALLY willing to pay the price for an elevated life? For an elevated life means our plans and goals are counted but dung, and we tell Abba Father, "Thy Kingdom come, THY will be done". I once heard the quote "When you lay down your life, you pick up gifts." When one is anchored in Christ the material blessings will not get him or her "off" or so caught up that they end up shipwrecked. This elevated life in Christ is so very valuable, that nothing and no one can surpass it. God's love is priceless!
It takes one into the rafters, into an elevated life.
Acts 17:28
28 'For in him we live and move and have our being.' As some of your own poets have said, 'We are his offspring.'
We are His off spring, Children of the King , heirs and joint heirs with Christ. Called to live an elevated life in Him, Our lives being "Hid with Christ in God." (Colossians 3:3)
And Christ is on the right hand of the Father. Therein lays the elevated life! I will write it again: We simply have to pay the price of more of Christ. God I need more of you! Help me to be willing to pay the price. Make me willing to be made willing! Oh! I know it is worth it. I KNOW it is! I am not a "prosperity preacher" in the stereotypical sense. My desire for you and I is a life of prosperity, kingdom prosperity through Christ Jesus. Everything we need is in the Kingdom! We are to be so spiritually prosperous in Him, that our beginnings seem humble in comparison. My desire right now is a boundless life elevated and all that comes with that, Christ-centered, for the Body of Christ. Selah!
Amen,
Prophetess Vickie Lee
| | |
| --- | --- |
| Posted on May 7, 2020 at 12:55 AM | |
Chiaroscuro: Light Shines In Darkness
Prophetess Vickie Lee: Originally Posted on Wednesday, March 06, 2013 4:18 PM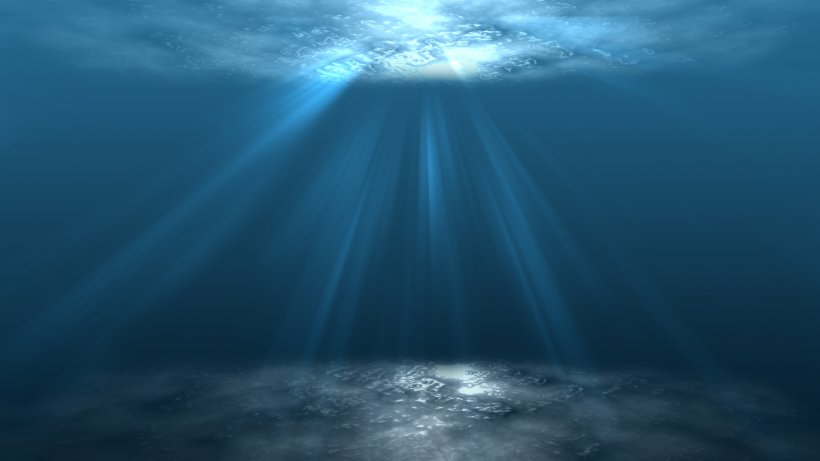 Chiaroscuro: Light Shines In Darkness
      l Again Jesus spoke to them, saying, "I am the light of the world. Whoever follows me will not owalk in darkness, but will have the light of life."
                                                                                                                                                                                                             John 8:12
Recently I ministered to a young person who has had an on-going, long-term physical challenge. After we prayed, I encouraged her to hold on to her healing. God had touched them! Sometime later I came upon this individual in a conversation in which they were complaining, as usual, about that physical ailment. I had noticed their sort of focus on it, the publishing about to everyone about how debilitating it is. You know some people don't want to be healed, delivered, and set free. That thing that ails them has become like an old friend. Their conversations center around what is WRONG in their lives. They are saved and baptized in Holy Spirit, healing belongs to them. But what would they TALK about if they actually received their healing? Like a favorite pair of old slippers, they take comfort in the fact that many have prayed for them, but they've not been healed. It has come to define them, this illness. "I know God can do it, I believe it!", they say. But when God sends one to lay hands in power and authority, the challenged one's own words come right back and cancel out what God had done! We are snared by the words of our mouth, we are taken by the words of our mouth. We must war over our overcomers testimony! Give God the glory! What did God say!
Psalm 119:130
The entrance and unfolding of Your words give light;
To be saved and yet be in a twilight area of not quite fully in the light speaks to being lukewarm. And we know how God feels about THAT! That is correct:: He will spew, even vomit you out of His mouth! Beloved, we are children of the light. It has been said, "Gray is a real color." Not for the Child of God! I am reminded of the lyrics from Casting Crowns' song: "Slow Fade"
"It's a slow fade when you give yourself away
It's a slow fade when black and white have turned to gray
Thoughts invade, choices are made, a price will be paid
When you give yourself away
People never crumble in a day
It's a slow fade, it's a slow fade"
"There are no gray,dingy-white, areas in God: No "Twilight Zone" for "even the darkness is not dark to You.The night shines like the day; darkness and light are alike to You".(Psalm 139:12). Twilight falls just before sunset. Purpose not to "sunset" in your Christian walk and speech! It is not a twilight area of oppression, doubt, compromise, but Jesus our bright and morning daystar! Peter 1:19 And so we have the prophetic word confirmed, which you do well to heed as a light that shines in a dark place, until the day dawns and the morning star rises in your hearts; Understand the World is in light and darkness, a chiaroscuro [kee-ar-uh-SKYOOR-o] "a strong contrasts between light and dark, usually bold contrasts affecting a whole composition." There is light in the world, only because God's elect, "children of the Light" are in the world. We are just not OF the world. There is to be a strong contrast between the world and children of the light. The Bible says "light shines in darkness" for those in right standing with God"! The unsaved need the TRUE light of the revelation of God in Christ. We all do! There is a solution forthe darkness.: Believe on Christ Jesus! Why?"…..that you may proclaim the praises of Him who called you out of darkness into His marvelous light; (I Peter 2:9)
That dear soul I wrote of earlier is to proclaim His praises, not the enemy's problems! The people of God are not to be a mix of light and dark displaying a "spiritual chiaroscuro", for it effects our whole being! Oh, no! In this hour there is no time to be in a gray area, straddling the fence compromising, doubting, being lukewarm, and drifting. That one needing a healing was drifting withchiaroscuro words.: "I am healed, but not really healed, I am sort of healed, I want to be healed, I am almost healed…God COULD heal me…" I will leave you with Jesus' words:
John 12:35- 36
Walk while you have the Light, keep on living by it, so that darkness may not overtake and overcome you. He who walks about in the dark does not know where he goes [he is drifting].
Keep living by the Light!
Prophetess Vickie Lee
| | |
| --- | --- |
| Posted on September 18, 2018 at 12:50 AM | |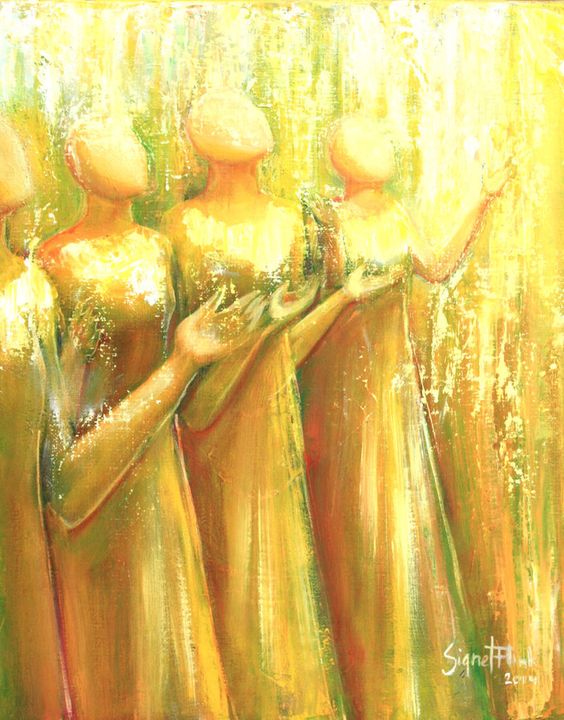 Mist
              In the last two worship services I attended, I heard the Lord say, "mist" as his people worshipped. It just came up out of my spirit. And there was a high anointing during the services. Especially yesterday's service. My initial thought was that God was sort of misting us with his Presence. I thought I would search out what Abba was or is saying. Mist is water in the form of particles floating or falling in the atmosphere at or near the surface of the earth and approaching the form of rain. If Abba is misting us, the rain cannot be far behind.! 
                                              Joel 2:23
Be glad then, ye children of Zion, and rejoice in the LORD your God: for he hath given you the former rain moderately, and he will cause to come down for you the rain, the former rain, and the latter rain in the first month.

The NIV Bible reads,  "rejoice for ...
" He sends you abundant showers, both autumn and spring rains, as before." 
Beloved, while we are approaching Autumn in the natural, I believe in the spirit we are in a former rain season. Abundant showers are coming ! And it demonstrates God's faithfulness.
Still another more literal translation reads:
"And ye sons of Zion, joy and rejoice, In Jehovah your God, For He hath given to you the Teacher for righteousness, And causeth to come down to you a shower, Sprinkling and gathered — in the beginning."
God himself is in the midst of the
mist,
tabernacling with us. Showers of the blessing of his Presence. The manifest presence of the Spirit of God is not to be taken for granted! When God is "in the camp", the whole house is blessed (Samuel 6:11). In his Presence is fullness of joy!
"A Teacher for righteousness",  I read. God, I thank you! Teach us by your Spirit Lord! Lead us to all truth. Increase our capacity to drink in the rain. Dear ones, at one point during yesterday's service, I could barely stand. There was such a weightiness to the "moderate" rain, the mist of his Presence. We must remember that the mist of his Presence clinging to us is not to be contained within the 4 walls of a building. But, we, God's
Ecclesia
, his church, are to take our misty selves out and disperse the water. That souls might have a genuine, life-changing encounter with God!  The Great Commission, but not from a "dry place". Yea, but from a restored and refreshed empowere place! I'm thanking God this evening for a spiritual hydration, if you will. But, I am placing no limits on the Lord! I expect the latter rains to follow the former rains as He promises in his Word. I know God is faithful to watch over his Word to perform it. Turn your face up to the Lord and be misted. The rain is approaching! There's a thirst only he can quench. Worship him and drink deeply!
Chazak v'ematz,
Prophetess Vickie Lee
| | |
| --- | --- |
| Posted on January 27, 2018 at 12:00 AM | |

If You Would Hear His Voice
Then while it is [still] called Today, if you would hear His voice and when you hear it, do not harden your hearts as in the rebellion [in the desert, when the people provoked and irritated and embittered God against them].
Hebrews 3:15
Sometimes we are our own worst enemy. Everything challenging to us is not the adversary. Rebellion, in which one is simply not obeying what you know you heard God tell you to do, loose, stop, release,...whatever it was. Stop that! Those behaviors provoke God. Who wants God "irritated and embittered" toward them? I bind aside selective hearing. There is an ear and heart connection... or disconnect. If we would hear God, we must be tender-hearted. " Harden not your heart" implies we have a choice. We are the one's who harden our own hearts. In much the same way the Israelites did in "the provocation" of God: Through murmuring, idolatry, rebellion. We hear God with our heart by faith, for faith comes by hearing. What I have been seeing is folk don't want to hear. Because, then one is accountable to walk in the light received. A preacher comes with a word, and they are not always soft or tickling to the ear and people shut DOWN to the sound of the trumpet. That is nothing new:
Also I set watchmen over you, saying, Hear and obey the sound of the trumpet!
But they said, We will not listen or obey. Jeremiah 6:17
Big mistake! There is a rest for the people of God and there is a way to enter into it. It is God's way. We have to stop trying to do things our own way. We cannot DO whatever we want to do! Harden not your heart! Let us learn from the Children of Israel, who replied thus to the prophet's exhortation:
Thus says the Lord: Stand by the roads and look; and ask for the eternal paths, where the good, old way is; then walk in it, and you will find rest for your souls. But they said, We will not walk in it!
Jeremiah 6:16
The provocation of rebellion was and is a dry, desert place. Maybe...just maybe there is a dryness in the spirit due to a hard heart toward the things of God and so one cannot HEAR God. Spiritually deaf! He wants to bring such out of a desert place "Follow the sound of the trumpet, ask for the eternal paths, the good, old way. Walk in it, my child! Understand me, there are desert seasons in our Christian walks. Even Jesus was led into the desert by the Spirit of God before his public ministry was displayed. But that is just it, He was LED into and walked through that desert place by the Spirit of God. That implies hearing his voice and walking in the light! How much more for we "little Christs", we Christians?
Wherefore I was grieved with that generation, and said, They do alway err in their heart; and they have not known my ways. So I sware in my wrath, They shall not enter into my rest.)
Hebrews 3:10
And so I was provoked (displeased and sorely grieved) with that generation, and said, They always err and are led astray in their hearts, and they have not perceived or recognized My ways and become progressively better and more experimentally and intimately acquainted with them.
Accordingly, I swore in My wrath and indignation, They shall not enter into My rest.
Hebrews 3:10 AMP
Verse 12 of that same passage reads: Take heed, brethren, lest there be in any of you an evil heart of unbelief, in departing from the living God. 
A hardened heart is "an evil heart of unbelief". God had been doing the miraculous for years and yet the Israelites did not perceive and recognize His ways. They tried God's patience. Now, It is not my place to speak on this: that is, the state of another's heart. It is a personal thing between the child of God and our Father in heaven.
You know; for You, You only, know men's hearts
2 Chron 6:30
Like the children of Israel from whom we are to take a lesson, we don't know our own hearts. They did not see themselves as rebellious even as they declared, "We will NOT listen!"
The heart is deceitful above all things, and it is exceedingly perverse and corrupt and severely, mortally sick! Who can know it [perceive, understand, be acquainted with his own heart and mind]?
Jeremiah 17:9
All one can do is pray and ask God to show him or her their heart. And when He does, get it right through the washing of the water of the Word of God.
Is not my word like as a fire? saith the Lord;and like a hammer that breaketh the rock in pieces?
Jeremiah 23:29
Let the Word of God burn off the dross of hard-heartedness: Let it break the things which hinder a Spirit-led life. God speaks through his Word and it can and does minister to matters of the heart. Truly it is sharper than a two-edged sword!
For the word of God is quick, and powerful, and sharper than any two-edged sword, piercing even to the dividing asunder of soul and spirit, and of the joints and marrow, and is a discerner of the thoughts and intents of the heart.
Hebrews 4:12
I think God quickened this to me because there comes a time when He gives to us according to our ways. Selah! Now exactly what that means is between you and God. It is between God and I. It is an individual, personal thing. But, we cannot say Abba Father did not warn us. "Harden not your heart". Listen and strive to obey. Be quick to hear! Are you seeking rest for your soul? Eschew the Israelite's response to God's mouthpiece: Not only did they not listen, they purposed flat to deliberately not walk out their lives the way God wanted. It was a declaration they came to regret. One is self-deceived if they think you can be a child of God on your OWN terms. If you would hear his voice, be led of his Spirit, and enter into his rest. Allow God to give you a heart of flesh! Surrender that he might do a work in you and bless you with an undivided that only He can. Draw NEAR to God and learn his voice!
And I will give them one heart, and I will put a new spirit within you; and I will take the stony heart out of their flesh, and will give them an heart of flesh:
Ezekiel 11:19
He that has an ear to hear, let him hear what the Spirit is saying.
B'racha! (Blessings!),
Prophetess Vickie Lee 
| | |
| --- | --- |
| Posted on January 17, 2018 at 3:30 PM | |
The Antonymn
Praise the Lord, Beloved of God!

A few weeks ago the Lord dropped in my spirit that there is to be" no more lack" in my life in any area. I happily received that word, and I purposed not to look at things in the natural. The house of the righteous shall stand! How he brings that word to pass is up to Him. Now we know when one receives a word like that : abundance, more than enough, and there is a witness in one's spirit, here comes the enemy with an antonymn to the word one has received. He is going to say the exact opposite of what God has said. Why? Because he is a liar and the father of lies. God says you are healed, the enemy lies, and brings doubt. Father says move forward, the enemy throws up obstacles. Abba says the door is open, that old fabulist sets a trap door. " Did God really say...?", he asks. He is a liar, but God is not a man that He should lie! That is the one thing He cannot do.
Titus 1:2
In hope of eternal life, which God, that cannot lie, promised before the world began;
He never lies! And so, as the enemy is want to do, he has attacked me in my finances. When it rains it pours! But God is so faithful. But God! He is a safety net under us. There are things I need to take care of in my household. The enemy comes with the antonymn for my tithe: "Just put it off and you can give it NEXT month." Oh, no you do NOT! I am not going to tie God's hands where He cannot move on my behalf! Please believe I happily tithed sunday without a second thought. Those funds are NOT mine. In God's economy, the tithe belongs to Him. It is my reasonable service and a part of my helping to build the kingdom. You, too!
Nehemiah 10:39 (English Standard Version)
For the people of Israel and the sons of Levi shall bring the contribution of grain, wine, and oil to the chambers, where the vessels of the sanctuary are, as well as the priests who minister, and the gatekeepers and the singers.
"We will not neglect the house of our God."
I am still required to obey and bring my "tithes and offerings into the storehose" (Malachi 3:10). When we take care of Abba's business and obey in faith, He takes care of OUR business! The righteous do not go begging for bread, or anything else. Declare the Word! And believe it. We are not deceived by the enemy's devices. I know what God dropped in my spirit and I believe God! Here is a thing I have learned: The enemy is going to operate in just the opposite of what God says, and what He wants to do for, and through Us. We must be wise. So because of the attack on my finances, I am even more assured and certain I heard God. No more lack! Glory to God!! This attack is an antonymn, polar opposite of what God has purposed for me. The enemy is a liar trying to steal my blessing and the place in which God would have me to walk. I am excited! I have food,clothing, and shelter and if I have one penny, I have money! I told God this morning I do not have a "Plan B". He is my "Plan A", as in Alpha and Omega! I am totally dependant on HIM. I do not have any strategies to work things out. "I do not borrow, I lend." I reminded Him it is in his Word. I must approach this with a Kingdom mindset, perspective, and tenacity. WE must walk in that God-given authority! I do not want to worry, I do not want to feel angst. Just...No! I will keep my eyes on God! The focus here is not on me. I am just giving a current testimony and I hope it encourages someone in whatever your temporary circumstances may be. Do not buy into the into the enemy's lies. Know that, actually, it is completely opposite of what you are facing. See the antonymn of the situation. I know funds are on the way! It has nothing to do with my bank account. I have been in this place before, and God has never let me down. NEVER. Never, ever! I am smiling as I type because "no lack" is surely a reality, hence, this attack. I will not speak against what Abba said to me in prayer. "No lack in ANY area." Any area! Are you kidding me? Yes Lord, I am warring over THAT word! What has Abba Father told you? Is an antonymn in effect? It is just the opposite of what you are experiencing in the natural. You must be somebody in the kingdom! That word is right around the corner about to be fulfilled! Be encouraged. I celebrate you, Beloved! I choose to celebrate right in the face of the "antonymn" situation. Let's celebrate together. Discern the reality of that word coming to pass. You know what God said! Keep speaking it into the atmosphere. And may God shut the mouth of the enemy! Stay kingdom-minded, dear ones. Amen.
| | |
| --- | --- |
| Posted on January 17, 2018 at 2:45 PM | |
Empowered
1 Corinthians 4:20
For the kingdom of God is not in word, but in power
Spiritual blessing, favor and peace be yours from God our Father and from the Lord Jesus Christ,
This is my first post of the new year! I received a text message from a dear friend on the 1st that closed, "Be empowered to prosper!" "Amen", I responded. "Even as my soul prospers." Our souls prosper because they are empowered by the Holy Spirit. We are Spirit-filled Christians, baptized in the Holy Spirit. Any power you and I have as Kingdom people, comes from Him!
Acts 1:8
But you will receive power when the Holy Spirit has come upon you, andyou will be my witnesses in Jerusalem and in all Judea and Samaria, and to the end of the earth."
2 Timothy 1:7
For the Spirit God gave us does not make us timid, but gives us power, love and self-discipline.
I am not speaking of what the world considers "power". I recently read an interesting anecdote about the famous mystery writer, Agatha Christie. It seems she received ideas for her mysteries from different people she met in various walks of life. One doctor she met used to carry around a piece of deadly poison from the South American rain forest. When asked why by Agatha Christie he said," I like the feeling of power it gives me." He had a "sense" of power, a physical sensation , a "feeling", really, of power. The stimulus, the poison, was subjective and he had a mental awareness of power. The so called power he thought he had was in the flesh. The Bible tells us to put no confidence in the flesh, but have confidence before God! ( Phil 3:3: I John 3:21). That doctor's fleshly confidence was because of the potential to cause death. OUR confidence is spiritual and is an actuality that means life! This is the confidence we have, we can approach God, ask of Him, be in relationship with Him. Hebrews 10:35 admonishes us:
"Do not, therefore, fling away your fearless confidence, for it carries a great and glorious compensation of reward." Jesus said the kingdom of God is within us and it is not in word, but in power! ( Luke 17:21; I Cor 4:20). That is power with God and that is a great reward. The down payment of the life of God within, from which we are to live and minister to others. The power we have is life in and through Christ Jesus. I like the power God has given!
2 Peter 1:3
Divine power has granted to us all things that pertain to life and godliness, through the knowledge of him who called us to his own glory and excellence,
Power that pertains and speaks not to death, but life is what I am talking about. We are empowered, we must only have faith to know and obtain from the Kingdom within, in the Name of Jesus. It not a pocket-sized pseudo-power like the doctor spoke of!
1 Corinthians 4:19-20
But I will come to you [and] shortly, if the Lord is willing, and then I will perceive and understand not what the talk of these puffed up and arrogant spirits amount to, but their force (the moral power and excellence of soul they really possess).
For the kingdom of God consists of and is based on not talk but power (moral power and excellence of soul).
With excellence of soul, a clear conscious toward God, and the boldness and confidence to approach Him and ask what we will, expecting to receive;the Power of God is manifested and demonstrated. My God, that is so very needed today! People need to experience the genuine power and Presence of God! The Power of God unto salvation, the gospel. Let us be aware of the power we carry by the Spirit of God, and be led by His Spirit to release that power to souls that are in need of the life of God. Glory to God! Operate out of the Kingdom of God within you!
Amen, be empowered.
| | |
| --- | --- |
| Posted on January 16, 2018 at 4:40 PM | |
Praise Him!
Today was a day of co-ministry and rich Word. Be instant in season
and out of season! You never know WHEN Abba Father will call on you to be of service. Beyond that are the friendships that Abba Father is developing. I am thankful for godly friendship and fellowship. It is the icing on the cake of ministry and Divine connections. If Our Father in heaven brings a saint into your life discern, even in that, if it is someone with whom you can walk out your Christian path.
Iron sharpens iron and that is a good thing! I'm thankful for people of like same faith, but yet fun to "hang out" with! Good friends round out one's life. God bless you, and remember if you would have friends, you must show yourself friendly.
I am praying that you have the abundant life!
| | |
| --- | --- |
| Posted on January 16, 2018 at 10:25 AM | |
It is key that I one does not blog and post just to be posting something. John 7 17 reads, ' He that speaks on his own, of and from himself, on his own authority,{He whose teaching originates with himself }, seeks his own glory and does so to gain honor for himself. So it is Arnion's desire to post only if there is something Abba has given me to say. For the blog there has been a dollop here and there. Today, then, I will pronounce a blessing upon you beloved:

May the God of all truth and fidelity, the Amen, BLESS YOU!

0

/