Shopping Cart
Your Cart is Empty
There was an error with PayPal
Click here to try again
Thank you for your business!
You should be receiving an order confirmation from Paypal shortly.
Exit Shopping Cart
| | |
| --- | --- |
| Posted on May 9, 2020 at 8:40 PM | |
The Mystery of a Moment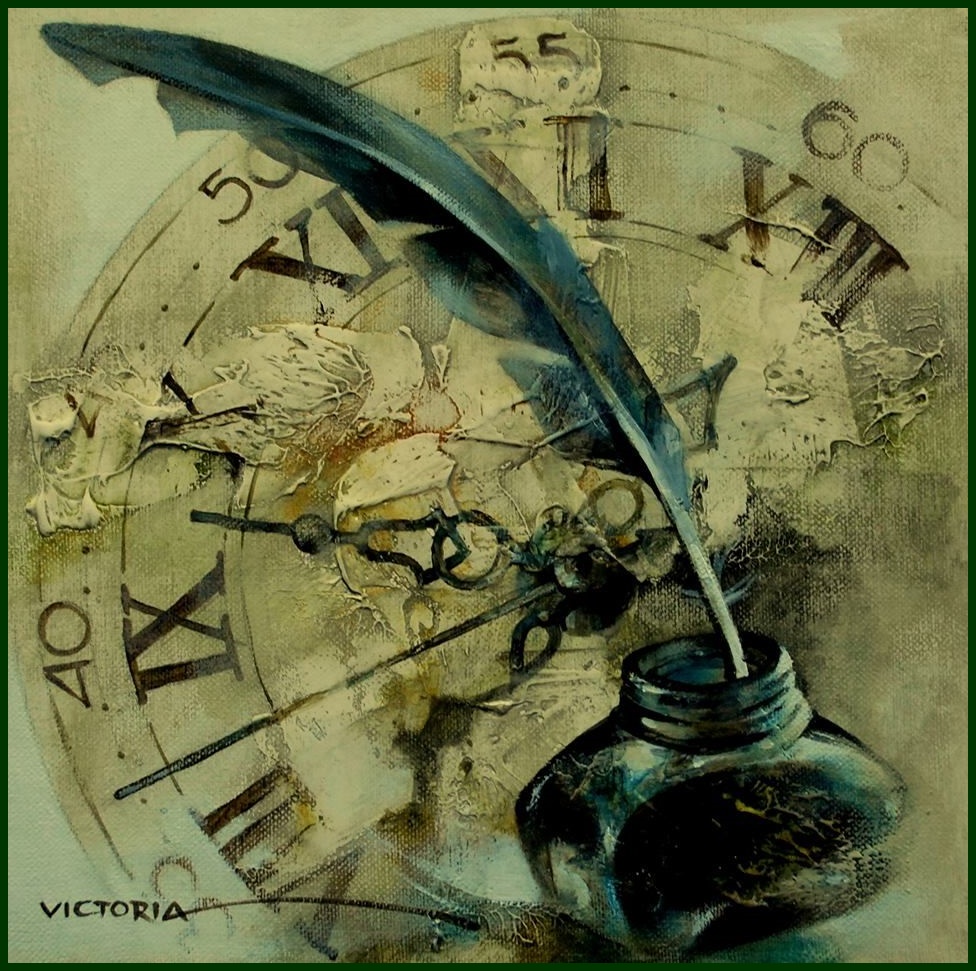 I recently heard an adage that intrigued me. "The mystery of a moment: It is small enough to ignore, but big enough to change the rest of your life." It is very true. Our lives are full of moments that "got away" or, because of choices made, can literally change our lives for better or worse. We are the ones who make the choices. I thought of the recent incident in Atlanta where that young man lost his life because of a poor choice made, that in a moment changed the key players lives forever: They are being charged with murder. That is an extreme example, but we are faced with moments of decisions that impact our lives all the time. As Christians, we know that our lives are not our own, we are bought with a price. Christ laid down His life for us, shed His blood for us that we might have life eternal. We cannot do what ever we want.
1 Corinthians 6:19-20 
19What? know ye not that your body is the temple of the Holy Ghost which is in you, which ye have of God, and ye are not your own?
20For ye are bought with a price: therefore glorify God in your body, and in your spirit, which are God's.
Well, we CAN do what we want, but we must be ready to deal with the consequences. Learning to obey the leading of God by his Spirit, is to move in the moment. And in that moment your life is changed by bringing you closer and closer to the center of God's perfect will for you. Here a little, there a little. God's leading is so gentle, and can be easy to miss the moment. That is why I practice to try to obey his leading immediately. You should, too! I remember once, I was at a stop sign waiting the right of way to cross the intersection. I saw a car approaching from my right and I had the right of way. Halfway across the intersection I heard in my spirit," She will not have time to stop"' I did not try to analyze it, I put my foot on the brake and in that instant, that moment, the other car whizzed by right in front of me! As I watched them pass by, I saw that the lady in the car was in animated conversation with her passenger. She never slowed down, never seem to even see me. I know my life was spared that night, in that moment, because I did not ignore what I heard. By the by, I was on my way to an intercessory prayer meeting. Abba Father desires to lead and guide us moment by moment in this life. Apostle Paul admonishes us to be led of the Spirit as children and heirs of God (Romans 8). It is important to take a moment to get the mind of Christ before we embark on plans, large or small. Take a moment before you speak or act. Being impulsive has its place, but even that should be tempered by the leading of God. It can change the rest of your life,it is the mystery of a moment. My prayer for you is that you acknowledge God in everything that you do, moment by moment.
Bless you!
Prophetess Vickie Lee
| | |
| --- | --- |
| Posted on May 7, 2020 at 7:55 PM | |
Jesus Wept
Prophetess Vickie Lee:   Originally Posted on Friday, August 02, 2013 12:52 PM
Jesus Wept.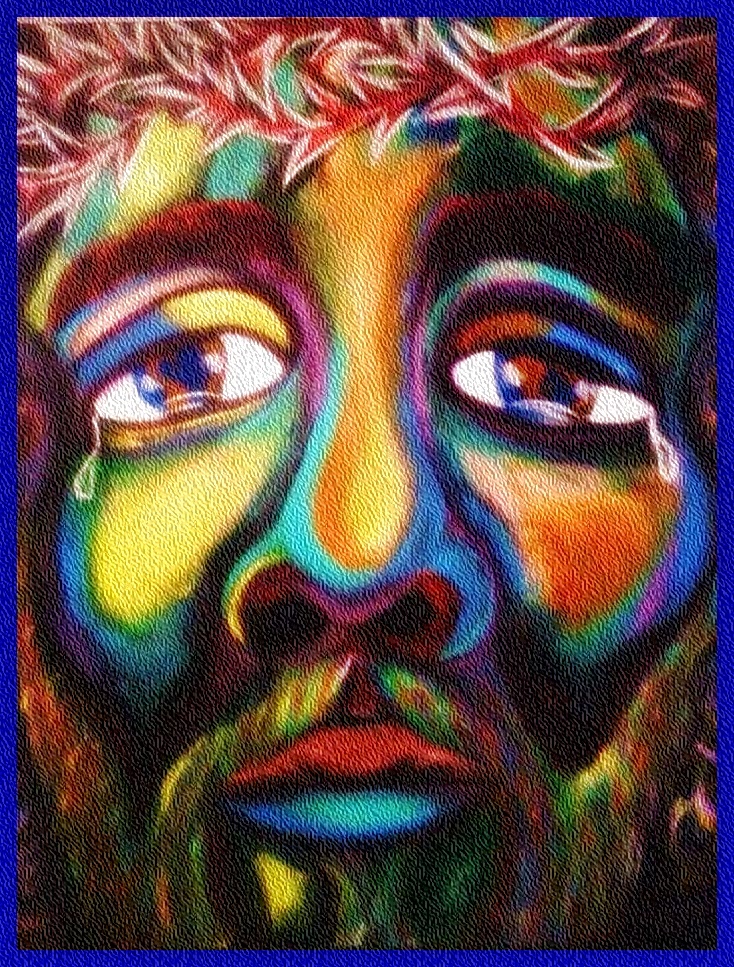 "But the Spirit himself intercedes for us with groanings too deep for words."
John 11:26
Soul peace!
That is a peace that comes to you from God and God alone. It is tranquility of your desires, mind, feelings, emotions, and will. I know, I know, but the Bible says it is a peace that surpasses all understanding. We do not understand it, but the Lord does! Soul peace, Prophetess?!? If you only knew what I am experiencing in through here.....You do not "get it". It is not for me to "get". You have to know that the Lord "gets it". He can relate!
Hebrews 4:15
For we do not have a High Priest Who is unable to understand and sympathize and have a shared feeling with our weaknesses and infirmities and liability to the assaults of temptation, but One Who has been tempted in every respect as we are, yet without sinning.
Not only does He understand, He is actively doing something about it! Do you remember the story of Lazarus, Jesus' dear friend (John 11)? Lazarus had been ill and died.While Jesus was on the way to Lazarus' tomb, the shortest verse in the Bible says, "Jesus wept" (John 11:35). He sobbed and wailed aloud. He had seen the Jews including Lazarus' sisters, Martha and Mary crying, but their reasons for crying were different than Jesus's. When Jesus saw them crying the Bible says He was "deeply moved", He groaned in spirit and was troubled.(vs.33). In other words,He was stirred in His spirit! His groaning was to such a depth that the Jews said, "Look! He loved Lazarus very much."Jesus wept" does not mean silent tears trickling down his face. Jesus was in intercessory prayer as He walked toward Lazarus' grave! Yes, some thought He was mourning, "But some of them said, "Could not he who opened the eyes of the blind man also have kept this man from dying?" They may not have been able to fully explain what they were witnessing, but they knew that the weightiness of what they were witnessing spoke to this being about more than just tears of sorrow. Sweet Jesus is moved with compassion toward us! He "gets it" and just as with Lazarus, He is willing and able to move on our behalf. Hebrews 7:25 says He lives to make intercession for us, to make petition to God and intercede with Him and intervene for us. Those of us who come to God through Him. Christ can do this forever! No matter what it is, Jesus paid it all. Back to Lazarus! John 11: 38 says "Jesus therefore again groaning in himself...You see, this is where Holy Spirit showed me Jesus was interceding in prayer. I could see Him with my spirit eyes and any true intercessor has been there. In deep intercession to where one is just groaning. It is scriptural, too!
Romans 8:26
Likewise the Spirit helps us in our weakness. For we do not know what to pray for as we ought, but the Spirit himself intercedes for us with groanings too deep for words.
Wordless groans! "Sighing repeatedly" one version of the Bible says. He was praying by the Spirit: In conversation with God. Jesus, Our Exemplar, even the incarnate Son of God did not get out ahead of God, but prayerfully moved forward to heal from death. Intercessory prayer is warfare and Holy Spirit is the source of any power we wield in prayer. Jesus' whole ministry,(as should be ours), was one that was led of and empowered by Holy Spirit. Jesus models for us that being led of the Spirit, being yielded to the Spirit moving when and where God directs, manifests the Kingdom. (John 5:19 )"Very truly I tell you, the Son can do nothing by himself; he can do only what he sees his Father doing,because whatever the Father does the Son also do." Jesus was being led of the Spirit and He began to give direction as He did what He saw Father doing. "Roll away the stone." The Lord continued on in prayer (John 11: 41-42) So they took away the stone. And Jesus lifted up His eyes and said, Father, I thank You that You have heard Me. Yes, I know You always hear and listen to Me, but I have said this on account of and for the benefit of the people standing around, so that they may believe that You did send Me." Why would that make them believe? Jesus is praying aloud, in conversation with Abba Father in this prayer dialogue. He was helping them to see the connection. Jesus: Father,thank you for hearing me. Father: I always hear you! Jesus: 'Yes, I know you always hear and listen to me. These people need to know and believe that what is about to happen is as a direct result of our relationship. After all of that groaning,that intercession, the miraculous happened: Lazarus was raised from the dead! And it was because "Jesus wept". He brought it before Father in prayer.Yes, He continues to "weep", to intercede for us, with us, and, more importantly, through us.You need to know that Jesus understands every single, solitary thing you are going through. The good, the bad and the ugly. When you pray and are stirred and "moved in spirit" to wordless groans, you need to know that Father hears and understands you! Yes, Beloved, He "gets it". Remember that Holy Spirit helps our weakness and intercedes through us so that we are praying as we ought, a perfect prayer. And it is NOT always about US and our own issues. Intercession is a calling that includes all of us FOR all of us as the Spirit directs. Be available! Go deep! Be willing to "weep" in prayer. It is our principal weapon in opposing the powers of the enemy. I am convinced that when we take our eyes off of self to handle God's business, He handles OUR business. We deal with personal, domestic, and congregational attack through prayer; Warfare prayer, including worship. Pray, Beloved and expect the miraculous! Take it to the throne room, to the altar and leave it there. If you weep, you are in good company! Jesus wept.   Halleleujah!
Pray without ceasing!
Prophetess Vickie Lee
| | |
| --- | --- |
| Posted on January 18, 2018 at 12:50 AM | |
Grace, mercy and peace to you!,
It occurs to me that we are exactly one week away from a traditional fall holiday which focuses on ghouls, and death and monsters. Most folks don't think about the spirit and history behind the "holiday" or that is a high holy day for some who worship the adversary. It is just a day to dress up and pass out candy. Over the years I have seen more decorations of homes on the level of Christmas decorations, but the theme is death, not life. People love holidays and the excitemment of it all! It makes them feel somewhat happy, even alive. I realize we walk in the light we have. We have The Light, The Lord Jesus Christ, and greater is He that is in us, than he that is in the world! Jesus alone is the source of life! Let us be prayerful, and ready to tell others the reason for our Hope of Glory: Jesus. There are souls who simply do not know or understand the underlying spiritual implications of October 31st. We are called to intercede, stand in the gap for them .Most especially this week and as always:
Watch and pray!
| | |
| --- | --- |
| Posted on January 16, 2018 at 10:25 AM | |
Beloved,
It is my prayer that on today you drink deeply of the spirit of God. Let Him refresh you.
It is still early in the day, and I believe Father God would have you share that same refreshing with others. You may not feel refreshed enough yourself to do so. But that is just it! As you pour out even a drop: It may just be a smile, a greeting, a hug, peaceful demeanor, Abba Father will pour fresh waters into YOU. A rising tide lifts all boats. Be refreshed today!
Blessings!
Prophetess Lee
/