Shopping Cart
Your Cart is Empty
There was an error with PayPal
Click here to try again
Thank you for your business!
You should be receiving an order confirmation from Paypal shortly.
Exit Shopping Cart
| | |
| --- | --- |
| Posted on May 9, 2020 at 11:10 PM | |
Kissed With Peace
Prophetess Vickie Lee: Originally Posted on Friday, February 15, 2013 10:23 PM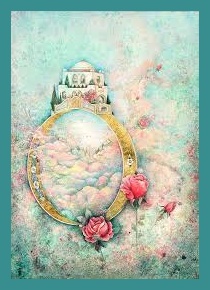 Kissed With Peace
         Mercy and truth are met together; righteousness
                                                                     and peace have kissed each other.
                                                                                                                      Psalm 85:10
Praise the Lord, Beloved of God!
Abba Father was blessing me out of the Psalms this morning when this passage of scripture jumped out at me. Specifically, the phrase " Righteousness and peace have kissed each other." That phrase is a binary truth:Truths presented in pairs within the same verse or passage. Each component is designed to energize the other. There is exponential power latent within each truth that is released. But they must be released in the correct order and proportion. Notice the scripture reads "righteousness and peace", not "peace and righteousness". And that is what was quickened to me! It is about being "in right standing with God": righteousness! That is our position in Christ through faith in Him. It is no good thing we have done! It is a completed work of Jesus Christ, Sar Shalomn,The Prince of Peace. Out of our blood-bought, blood-washed relationship with God we then enter into peace. Peace with God, Jehovah-Shalomn, for He alone is our peace. Indeed, He is the "author of peace." There is synergy between righteousness and peace: They have kissed each other! There is just something about having a clear conscious toward God that allows one to tap into peace way down in your spirit! This morning I thought about how, though one may be in the middle of a storm, he or she can still have the peace that God gives. Peace that passes all understanding! Yes,that one may not have all her " i's " dotted or have all his " t's " crossed, but they are pressing toward the mark of the prize of the high calling of God in Christ jesus. God is holy! And because she or he is "the righteousness of God IN Christ Jesus", that one can call forth peace. Oh, bless God! It is one of the fruit of one's born-again spirit. There is peace in the midst of the storm not because you are in the eye of the storm, but because you are the apple of God's eye! You are in right standing with God and that is paired with peace. That is the Word and God's Word is Truth! Even as I type, Abba would have us to look at the first clause of this scripture, the other binary truths: "mercy and truth". Jesus,The Way,the Truth, and The Life , came that we might come into relationship and sonship with Our Father in heaven. The truth IS, we have obtained the mercy of the Lord! All things are working together for the good, storm or not! Mercy and truth all yoked up together. Righteousness and peace in a holy kiss. It is a Divine Romance, bless God, and He wants us right in the midst! Beloved, in this world we will have tribulation. It is the nature of the beast: Literally! Be not deceived. But be of good cheer, Jesus has overcome the world! And that makes you an overcomer! Remember who you are, KNOW who you are in Christ Jesus! "He is kept in perfect peace,( 'shalomn-shalomn'), whose mind is stayed on You". Think on God! Be strengthened, be encouraged, and be empowered! Receive the POWER released in the Divine kiss of righteousness and peace. I am for peace! "Righteousness, peace, and joy in the Holy Ghost.", belongs to us! (Romans 14:7). Seek them out as your inheritance. Hear what the Spirit is saying!
Psalm 85:8
Let me hear what God the LORD will speak,
for he will speak peace to his people, to his saints;
Heart peace be to you,
Shalomn, shalomn.
Prophetess Vickie Lee
| | |
| --- | --- |
| Posted on May 8, 2020 at 1:55 PM | |
Gold Rush
Prophetess Vickie Lee: Originally Posted on Thursday, December 13, 2012 9:31 PM
Gold Rush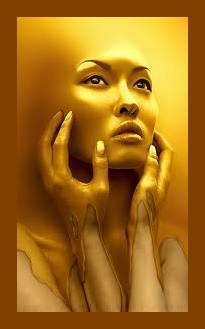 I learned a spiritual truth in a couple of recent, somewhat similar, situations which happened to me. I will share one. My plumber did me wrong. He left the situation that I hired him to address in a worse condition. He deliberately exaggerated damage, lied and treacherously handled what he was to actually repair. There was a "plug" in my mainline…tree roots which needed to be removed. The plumber I hired told me I had a "major problem", he could not fix it and it would cost me about $2000 to address it. He pretended he had so much trouble running a rooter line, saying that it could only go so far. He charged me and left me with no results. Next day, my handy man rented a "snake" at Lowe's and quickly cleared the line. In addition to this dissembling, the professional plumber "repaired" a slow draining sink then when done, Mirabile dictu, "Oh, there's a leak", where there had BEEN no leak before in almost 10 years in this home. He vowed to repair it and did not show up or call for 2 weeks! I had recourse. There were options, licensing organizations I had every right to contact. I heard the Lord say, "If you handle this, If YOU get involved, then MY hands will be off of it! Do not write the licensing agency. Do not call the Better Business Bureau. That will put you in a battle in which I do not want you. Leave it alone." It was not easy: Here is yet ANOTHER situation I could not handle in my own strength. "Husband me!" I had asked the Lord. Handle this for me." And His response was that I was to do nothing. Nothing?!? The battle is not yours, but mine," He said. I could not speak against the plumbing company. I could not "call down fire" or judgement. Because the power of death and life is in my tongue, "The Lord reward you according to your works" was too strong of a declaration. Oh, what if He had decided to reward me according to MY works? Mercy was dispensed. "I am not saying ANYTHING, I said aloud. "The Lord can handle this fight." Two days later the company supervisor called to set up a date to come out and "get this straightened out for you." Glory! I had given up and was prepared to call another plumber to address the matter. I saw God's hand in this because when I obeyed and kept MY mouth off of it and MY hands out of it, HE got things moving. The company had been given a second chance to make things right! Not by me, but by God! HE was the one giving out mercy. God is a God of second chances! There was still opportunity to redeem the company name, and it is called by the owner's very name. The plumber did come. "We had a a big old meeting about you," He said. The owner just wanted to be sure you were not trying to get something for free." This, he said though he knew my sink did not drip and that he broke the pipe ring to cause a leak thus causing a problem where there was none, but which was to cost me to repair. He was in my home to fix it only because I had spoken to the supervisor concerning the matter, and I realized within minutes after he left that he had installed a pipe which was smaller than the original. And so the sink actually drains SLOWER then it did before he ever touched it. This company took my money, said they could not unplug the line, left me with a leak and, finally with a very slow drain. They rewarded me evil for my good. Where I had a valid reason to report them, I had not. But they troubled me. They left me worse off, rather than better off. And it was decided in that "big old meeting" about me.
Psalm 83:5
For they have consulted together with one consent: they are confederate against thee:
They did not realize that when they fight against me they fight against God! It has been a month dealing with this simple plumbing repair job. "Surely THIS time I can write a detailed letter to the licensing agency," I thought. Not so! I heard the Lord say, "You shall keep your peace, and I will fight your battle." Just as in the first situation, I can say nothing. I am not to put my mouth on that company. Though I know that it is a righteous thing with God to recompense tribulation to those who trouble me, I am not to rejoice in the fact that the company will be dealt with. For the owner was at the meeting and so condoned and sanctioned actions taken by his name sake company or it would have not been done. "We will dupe her", they thought. Yes, they conspired against me, but I actually feel sorry for them. I will obey God. I will write no letters, I will make no phone calls. The company is in his hands and I know His hands are upon me. Abba told me that, because I kept MY mouth off of it and MY hands out of it, as He directed, I shall come forth as pure God! I saw gold all around me. Test passed!
Job 23:10
But he knows the way that I take; when he has tested me, I will come forth as gold.
It has been a test, Beloved. Situations where mercy is shown, second chances given, attempts at reconciliation made, though one has been done wrong, are tests. Circumstances where folk actually make plans to harm you and you obey God and make no attempt to exact revenge,is an opportunity to be purified and to be "luminous" even as gold for God! Let me encourage you to keep your mouth off of it and your hands out of it. Whatever "it" is. And Abba Father can not tell you how to handle it except you seek him to get direction. Translation: Keep that testing situation on the altar, keep it in prayer and obey Abba when He tells you what to do. Should He show mercy to that one, humbly accept it, remembering His mercy toward you. Though plots may have been hatched against you, let God fight against those who fight against you! It's a Gold rush! Gold all around you as you allow God to continue to purify you. And the additional blessing is there is a peace and freedom in it. I am just as light hearted! Festering anger is no way for a child of God to live. God is a just God. His word says, "Vengeance is mine." We do not have to be concerned about these types of matters. Roll it over on Him, enter into His rest. It is a simple truth which, when applied to larger problems, will stand one in good stead. He teaches us spiritual principles that we are to exercise in these day-to-day, mundane situations. But be assured, spiritual progress, growth, and muscles are the result.
And a testimony of "Test passed!"
Grace, mercy, and peace,
Prophetess Vickie Lee
| | |
| --- | --- |
| Posted on January 27, 2018 at 12:15 AM | |
They are gossips, slanderers, haters of God, insolent, haughty, boastful, inventors of evil, disobedient to parents, foolish, faithless, heartless, ruthless. Romans 1:30
There was a popular expression a few years ago, "Haters gonna' hate" which was and still is used to express apathy towards another's disapproval. It is a phrase that represents ones complete and total disregard of another's negative comment towards the original person. When I read the term "God-haters" in the passage noted above, the Lord gave me some insights as I studied. Abba inspired scripture about " haters" thousands of years ago! But, it makes sense that HE has a different take on it! Read on! All 66 books of the Holy Bible are full of Scripture which demonstrates God's love for us. From Genesis to Exodus, God is love! But there are also scriptures in which the verb usually translated "to hate" denotes having malicious feelings toward things or people. Many times, "hatred" in Scripture means the ill will felt by a human being and there is a wide range of meaning in expressing this hatred. It can mean anything from abhorrence to aversion, to avoidance and even the varying levels of "perfect" or complete hatred toward the enemies of God.
Psalm 139:21-22
Do I not hate them, O Lord, who hate You? And am I not grieved and do I not loathe those who rise up against You? I hate them with perfect hatred; they have become my enemies.
We don't like to think of God as "hating" anything. But He does! In the Old Testament "To hate" refers to varying levels of dislike toward someone or something. The verb is commonly used with God to denote his "hate" against actions and ideas. For example, God hates divorce (Mal. 2:16). God hates sin:
Proverbs 6:16-19
There are six things the Lord hates,
seven that are detestable to him:
haughty eyes,
a lying tongue,
hands that shed innocent blood,
a heart that devises wicked schemes,
feet that are quick to rush into evil,
a false witness who pours out lies
and a person who stirs up conflict in the community.
God also directs his hatred toward people: "I have loved Jacob, but Esau I have hated." (Mal. 1:2 – 3). In context, the prophet is stressing the sovereign choice of God. It has nothing to do with the emotional feelings toward the two historical individuals. God is speaking of two nations: Israel (Jacob) and Edom (Esau).
Roman 1 speaks of "God-haters". What does a God-hater look like? We need to know because there is a connection to idolatrous disobedience and its consequences and receiving the mercy of God through loving obedience (Deut. 5: 9-2). God-haters are described as:
Furthermore, just as they did not think it worthwhile to retain the knowledge of God, so God gave them over to a depraved mind, so that they do what ought not to be done. They have become filled with every kind of wickedness, evil, greed and depravity. They are full of envy, murder, strife, deceit and malice. They are gossips, slanderers, God-haters, insolent, arrogant and boastful; they invent ways of doing evil; they disobey their parents; they have no understanding [no discernment], no fidelity, no love [unforgiving], no mercy. Although they know God's righteous decree that those who do such things deserve death, they not only continue to do these very things but also approve [applaud] of those who practice them,
Romans 1:28
In context: these "God-haters" are people who once knew God. They are among the "people of God", not atheists! They allowed their mind to become darkened. It was a choice! How? By not glorifying Him, by being thankless. That is how one fails to "retain" him in their knowledge. Thankfulness helps to one practice His Presence to keep one's mind "stayed on Him", instead of getting caught up in one's own vain imaginations. That leads to a "darkened and foolish heart. Though such an one thinks he is wise, they are actually quite foolish Rom 1:22). God-haters! The fool says there IS no God! There ARE no consequences for sin. Next is the reprobate mind of the true haters of the Lord. What does THAT look like? About what you'd think! Because they have NO DISCERNMENT, God haters don't know where they are in the Spirit. Psalm 81:15 in Holman Bible says "Those who hate the Lord would pretend submission to Him." The Amplified version of Romans 1:30 describes such people as ""hateful to and hating God". God-haters actions are hateful, "deserving of or arousing hate" by God NOT in the sense of intense emotion of dislike as we humans do, but in the sovereign choice of God in the plan of Salvation. We asked "What do God-haters LOOK like?" Well, we can recognize "God-haters" by their actions! Certainly God can be the recipient of hatred (opposition, abhorrence or avoidance) by God-haters.
To deem such people one haters of the Lord is a strong saying. But my Bible says:
Hebrews 6
4For it is impossible to bring back to repentance those who were once enlightened—those who have experienced the good things of heaven and shared in the Holy Spirit, 5who have tasted the goodness of the word of God and the power of the age to come— 6and who then turn away from God. It is impossible to bring such people back to repentance; by rejecting the Son of God, they themselves are nailing him to the cross once again and holding him up to public shame.
They know God's "righteous decree" they have "tasted the goodness of the Word of God"! , yet the turn away from it, and so from God because in the beginning was the Word, the word was WITH God, and the Word WAS God. God-haters "have no understanding or discernment" because they have no Word:
For the word of God is quick, and powerful, and sharper than any double-edged sword, piercing even to the dividing asunder of soul and spirit, and of the joints and marrow, and is a discerner of the thoughts and intents of the heart. Hebrew 4:12
If one turns away from the Word of God, he or she "hates" God in the sense of avoiding or having an aversion to Him. The God-hater is in a dangerous position in having "no Word" because when individuals or groups of people turn away from the principles of the Gospel, they are in a state of apostasy. Apostasy means to fall away from the truth. Therefore, an apostate is someone who has once believed and then rejected the truth of God. Apostasy is a rebellion against God because it is a rebellion against truth. God's Word is truth! We must know the profile of the "haters of God" because we tend to think the apostates will come from the ranks of those who deny Christ outright. But, the "falling away" may well be in the chambers of the heart of the one who is a "God-hater". It is important to not be deceived nor self-deceived. Do you not know that there are people in "church" who think they are rapture ready and heaven bound though they are living their lives on their own terms? Holiness is still right! The Bible speaks of a great apostasy in the last days:
2 Thessalonians 2:3
Let no one deceive or beguile you in any way, for that day will not come except the apostasy comes first unless the predicted great falling away of those who have professed to be Christians has come.
Abba sees one who lives life on his or her own terms, rejecting the truth of God's Word as "hating" him. Professing Christians! Caught up in the works of the flesh sitting in the church building, but not in the Body of Christ. "Depart from me I never knew you" are words none of us want to hear on that Great Day, but rather, "Well done my good and faithful servant". The rejection of the Lord is evident in the fruit born in the "God-haters" lives as listed in Romans 1: The insolence, arrogance, mercilessness, and disloyalty. The thing is, because the Lord dwells in the born again Believer by His Spirit, the Believer is "hated", too. In the fifteenth chapter of the Gospel of John, Jesus tells us, his disciples, "If the world hate you, ye know that it hated me before it hated you." He then goes on to say, "If they hate me, they hate my Father." Haters of the Lord! The spirit in a God-hater does not like the Spirit in YOU! They don't even know why! Unable to discern even their own heart. There is something ABOUT you...," they think. All the child of God can do is walk in love toward them, keep them on the altar of prayer, and apply the double-edged Word of God. Though some sit IN the church, pretenders in the pews, they are "God-haters". Deeply disobedient! Jesus taught, "If you love me, you will obey me." Period. Still, anything is possible to God! Because all the souls belong to him. It is not our place to decide who is or is not heaven-bound. Holy Scripture says those who do such works of the flesh shall not inherit the Kingdom of God (Gal. 5:21). To turn back after having known Him is to crucify the Lord afresh. God preserve us from the subtle and slippery slope of being a hater of the Lord! A little gossip here, a tad of slander there. A titch of arrogance and braggadocio...a soupcon of disobedience and unforgiveness. It is imperative that the one who belongs to God examine themselves and consider their ways in the light of the Word of God. The works of a God-hater according to Romans 1:28, has no place in a Spirit-filled Christian! Remember a little leaven leavens the whole lump! The "lump" could be an individual or a whole faith community. It is why haters of the Lord must be dealt with in the Body of Christ. The pretenders! The imposters! Such leaven/yeast rises and expands, causing damage. There is an impact in homes, families, congregations, churches. It is long past time to take authority. Love should compel "those who are spiritual" to shut down the gossip, not partake of the slander, to show mercy in judgment, and to be obedient to the Word of God. Call it out, because we are accountable! In Psalm 81, the Bible speaks of the urgency of the need for His people to listen and follow His ways that He might subdue the "haters of the Lord". He fights for us! Our part to play is to submit to God, not leaning to our own understanding. The polar opposite of the God hater. Christ commands us not to hate our enemies, but rather to love them (Matt. 5: 43 -44). This is a sure sign of discipleship. Such an empowering love flows from the Spirit of God! And it is because one is a God lover!!
Joshua 23:10-12
One man of you shall put to flight a thousand, for it is the Lord your God Who fights for you, as He promised you. Be very watchful of yourselves, therefore, to love the Lord your God.
Thank God for watchfulness of ourselves! Shalomn!
Prophetess Vickie Lee
| | |
| --- | --- |
| Posted on January 17, 2018 at 5:25 PM | |
Praise the Lord, Beloved!
You know, there are so many ways the world tries to communicate "love", but not REAL love. Oh, sure they may spell it l-o-v-e, or "luv", or they may use net-lingo, " 143" or "ILY", but most times that is superficial, fickle love. If I say, " I love period drama movies!" I mean that I strongly LIKE them, (And I do!)...not that I genuinely LOVE them. We have come to use the word love so casually it has lost its true meaning. Today, I was out and about, and I saw a church marquee that read, "Luv is God". Not only did it mistate the scripture, it spelled the verb "Love" in a way that has a casual, "here today, gone tomorrow" feel. God is eternal, and God is Love!
1 John 4:16
So we have come to know and to believe the love that God has for us. God is love, and whoever abides in love abides in God, and God abides in him.
At first, I was a bit grieved as to why the scripture was posted there backwards and in a pop culture-ish, "Luv is God". As I pondered it I thought, "Luv" of a thing, or person, or act CAN be a sort of "god", if one allows. We have all heard that anything you put before God...ANYTHING, is your god. So that if I "luv" my lawn or car or sports team so much that I give priority to that, rather than sunday morning worship service...yes, "Luv is god". Because luv of that car, etc., separates me from the God of the Bible. In that sense, the marquee was correct. It is so important that we know the Word of God for ourselves. The Bible tells us from Genesis to Revelation, that God is love. At the heart of it is John 3:16 which tells us how He demonstrated that love by sending his Son, Jesus Christ. To take and twist the Word and make it kind of "user-friendly", "word lite" is an affront to our holy God. Love is the very essence of God's being. Not only is God love, but love comes from God.
1 John 4:7
Knowing God through Love Dear friends, let us love one another, because love is from God and everyone who loves has been born of God and knows God.
It's just three little words, but the significance is that to know God is to understand Him more and more, to get a better and clearer knowledge of Him, to recognize Him. That is what our salvation is all about: Knowing God.
It is not about knowing OF Him, but truly knowing God. And so we cannot afford to even let three words in Holy Scripture be made light of, for to make light of them is to make light/"lite" of God. Love goes to the very heart of who God is. How like the enemy to twist it as I saw today! That last verse says we are to "love one another". The enemy does not want that and will use scripture against even the elect for a specific reason:
1 John 4:8
He who does not love has not become acquainted with God [does not and never did know Him], for God is love.
He wants to hinder a deep knowledge of Our God of LOVE. His goal is that the lost do not now or ever come to KNOW Him! Throw God in the mix with other "LUV". He is just one of several "luvs" one can have. It is not necessary to truly LOVE him body, spirit, and soul. Liar! Beloved, study to show yourself approved, hide the Word in your heart, and be ever ready to speak a Word in season to him who is weary. That word may be a simple yet powerful:
God is Love!
Now,go and share the love of God,
Prophetess Vickie Lee
| | |
| --- | --- |
| Posted on January 16, 2018 at 4:35 PM | |
Praise the Lord, Beloved of God,
And speaking of love I have been working on my love walk. The more love I have in me, the more of God I have in me. To bring God on the scene is to bring love on the scene; to bring love on the scene is to bring God on the scene, whatever it may be! So I have been listening to "The Love Chapter" of the Bible, I Corinthians 13 over and over and over again. It is the washing of the water of the Word that transforms us. And that transformation is a life-long process. We have none of us arrived. It is the engrafted Word of God that is able to save our souls. So I have been "washing" in an effort to love people with the God kind of love, agape love. As I listened to The Love Chapter quote the Apostle Paul, "Love never fails", I thought, "That is because God IS love!!" (I John 4:8) Love never fails because God never fails!
The LORD is righteous within her; He will do no injustice. Every morning He brings His justice to light; He does not fail, But the unjust knows no shame.                                                                                                                                                                         Zephaniah 3:5
I will say it again in the good king's english: He faileth not! Dear One, let that sink way down off in your spirit. All things are possible with God. WITH God. Be sure you are in concert with God, in harmony with God, in agreement with God and His washing Word. That same Word says our God, our God of love never fails. Amen.

| | |
| --- | --- |
| Posted on January 16, 2018 at 10:50 AM | |
Grace, mercy, and peace,
You may or may not have a question about the phrase''"sola scriptura" I have in the footer of the Arnion Ministries website. Here is the definition:
Question: "What is sola scriptura?"
Answer: The phrase sola scriptura is from the Latin: sola having the idea of "alone," "ground," "base," and the word scriptura meaning "writings"—referring to the Scriptures. Sola scriptura means that Scripture alone is authoritative for the faith and practice of the Christian. The Bible is complete, authoritative, and true. "All Scripture is God-breathed and is useful for teaching, rebuking, correcting and training in righteousness" (2 Timothy 3:16).
The phrase means just what it says - scripture only. Bible only! Scripture is the foundation for my life, and I base the things I share with you on biblical principals. The Word of God NEVER fails and is full of life. We can have faith in the Truth of the Word!
/