Shopping Cart
Your Cart is Empty
There was an error with PayPal
Click here to try again
Thank you for your business!
You should be receiving an order confirmation from Paypal shortly.
Exit Shopping Cart
| | |
| --- | --- |
| Posted on May 9, 2020 at 8:05 PM | |
From an Older Arnion Ministries Blog post:
  "P'anim al P'anim"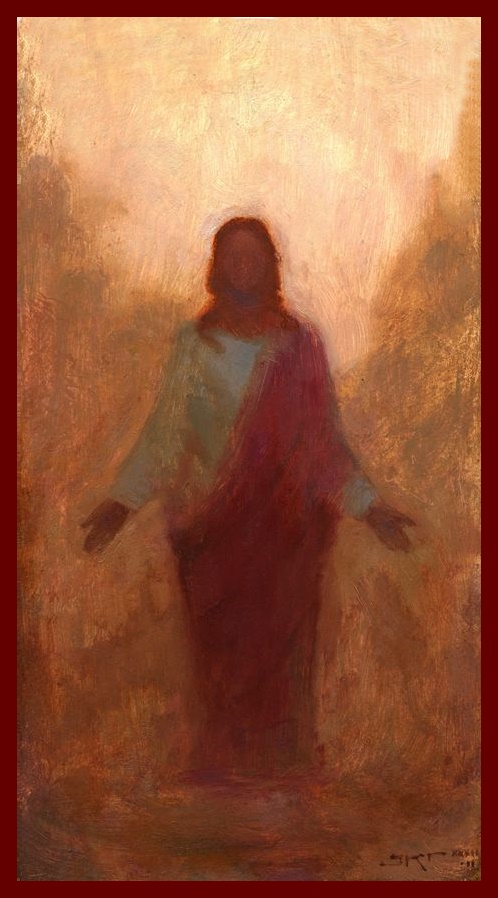 "Face-to-Face"
Soul Peace, Beloved of God,
Earlier this week I caught the tail end of a Christian radio show in which the speaker said, "When we get to heaven we are going to have intimate fellowship with God." I thought out loud," Oh,that is for NOW!" Beloved, we are to live our lives in intimate fellowship with God, Our Father now. I do not know about you, but I need, must have intimacy with God THIS side of glory. When we get to heaven:
Revelation 21:4 (AMP)
God will wipe away every tear from their eyes; and death shall be no more, neither shall there be anguish (sorrow and mourning) nor grief nor pain any more, for the old conditions and the former order of things have passed away.
It is on earth NOW that we need to be more intimate than ever with Our Father in heaven. I am writing on this because Monday night in a time of prayer, I was in His Presence in such a way that I perceived myself as right in His face! It was very intimate and loving and He shared His heart on certain matters with me. It blessed me and others. Before you think the "in His face" statement is flaky, read on:
                                       John 14:23 (AMP)
Jesus answered, If a person [really] loves Me, he will keep My word [obey My teaching]; and My Father will love him, and We will come to him and make Our home (abode, special dwelling place) with him.
Another version reads, "…….both of us will come in face-to-face fellowship with him. Yes ,we will make our special dwelling place with him. P'anim al P'anim, means "Face-to-Face" in Hebrew. Intimate, loving fellowship is Abba Father's desire towards us. We do not have to wait until we "get to heaven". It begins now for His church, for His "bride". We are the Bride of Christ. Even in the natural, a bride is in love with her husband before the consummation on the wedding night. How much more the Lord's Bride? What am I saying? I encourage you to pursue a "face-to-face" relationship with the Lord Jesus Christ!  It speaks to maturity and love. Love for the Lord. If a person really loves me…" The Lord Jesus Christ said as we have noted above. We know He loved us first. A deep, mature, "really" type love is face-to face in nature:
1 Corinthians 13:8-13 
8Love never fails. But where there are prophecies, they will cease; where there are tongues, they will be stilled; where there is knowledge, it will pass away. 9For we know in part and we prophesy in part, 10but when perfection comes, the imperfect disappears. 11When I was a child, I talked like a child, I thought like a child, I reasoned like a child. When I became a man, I put childish ways behind me. 12Now we see but a poor reflection as in a mirror; then we shall see face to face. Now I know in part; then I shall know fully, even as I am fully known.
13And now these three remain: faith, hope and love. But the greatest of these is love.
Genuine intimate relationship with God is part of the perfecting of the Saints to whom I am set as a prophet to minister:
Ephesians 4:11-14

11And he gave some, apostles; and some, prophets; and some, evangelists; and some, pastors and teachers;
12For the perfecting of the saints, for the work of the ministry, for the edifying of the body of Christ:
13Till we all come in the unity of the faith, and of the knowledge of the Son of God, unto a perfect man, unto the measure of the stature of the fulness of Christ:
14That we henceforth be no more children, tossed to and fro, and carried about with every wind of doctrine, by the sleight of men, and cunning craftiness, whereby they lie in wait to deceive;
"Perfection comes, the imperfect disappears", Paul wrote. Childish ways versus the ways of one mature in the things of God, of one in relationship with God. It has become a cliché, but it is true Christianity is not religion, but relationship. We are to know fully, even as we are known. Heaven will be a continuation into eternity of sweet fellowship with God. God is relational, a God of Community even within Himself, Father, Son, and Holy Spirit in One triune being. He desires closer relationship with you and me. Beloved, enjoy fellowship with God! P'anim al P'anim……..Face- to face.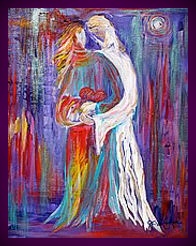 In love and obedience,
Prophetess Vickie Lee
| | |
| --- | --- |
| Posted on May 8, 2020 at 2:00 AM | |
Breathe
Prophetess Vickie Lee: Posted on Friday, February 15, 2013 10:28 PM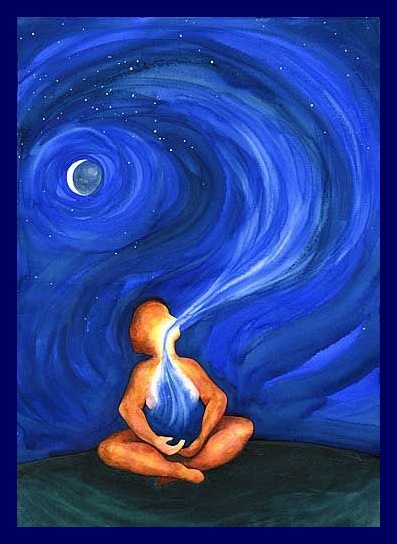 Breathe!

The wind blows (breathes) where it wills; and though you hear its sound, yet you neither know where it comes from nor where it is going. So it is with everyone who is born of the Spirit. John 3:8
The wind of Holy Spirit, the Ruach HaKodesh blows as free, as unconstrained and unpredictable as a natural
wind. And just as one may sense where and when a natural wind is blowing by the rustle of the leaves of a tree
or a gentle breeze on one's face or the whistle-like sound of the wind, so it is in the Spirit. The people of God
should be able to discern the wind of Holy Spirit. But I hear Holy Spirit saying, "Stop trying to figure me out!"
There are some who actually try to control the Spirit of the living God, dictating how and when He moves! And
in so doing He is quenched, and even rebuked. I recently read a book in which theologian Clark H. Pinnock,
wrote," The church and it's leaders belong to the Spirit--the Spirit does not belong to them. They are subject
to the Spirit, who is not under their control. The Church is under the reign of the Spirit, not the reverse. Any
church that denies the Spirit freedom stands in danger of becoming a lifeless and self-glorifying church." I
do not mean that there is to be no order, for we know our God would have us do everything decently and in
order. I love the synergy between God's Holy Word and His precious Holy Spirit! We need both working
together because the letter kills, but the Spirit brings life! Abba desires that we work with Him, cooperate
with Him, by His Spirit. The convergence of God's Word and Spirit in the performance of His will. Glorious!
But there is a surrender that is lacking, and the lack is rooted in fear. We fear being "out of control". We feel
we must be in control but the Bible this:
Psalm 100:3
Know ye that the LORD he is God: it is he that hath made us, and not we ourselves; we are his people, and the sheep of his pasture.
Bottom line, we have to have faith to surrender to the move of God! Beloved in being hesitant and, thereby, quenching Holy Spirit we short change ourselves. Have faith in God! "Don't you trust me", I hear Abba saying,"to do what is best for you?" The wind bloweth where it listeth, but it is not a whirlwind, a tornado or a hurricane. Oh, rest assured Holy Spirit is far more powerful than any natural wind! But the Divine Breath of God, by which, the Body of Christ so desperately needs to be literally inspired, is gentle. Holy Spirit is so gentle! And if one is not discerning of when He blows, one can miss Him. How is a sensitivity to Him developed? In one's own personal relationship with Him. As we surrender more fully individually, my God, when we come together corporately in adoration, in praise, in worship, there will be an awesome desire and recognition of when the wind of the Spirit is moving, blowing, manifesting! Are you "born of the spirit?" Then you are to be moved by His Spirit, you are to be led of His Spirit, and you are to walk in the Spirit. Dear ones, when we surrender and soar on the winds of Holy Spirit, quickened, anointed, and empowered by God, the gates of hell cannot prevail! We are talking about the Kingdom in action! Power! Allow Holy Spirit to breathe into you and to resuscitate you! Let us reverence Holy Spirit, not by trying to figure him out and "controlling" Him, but by surrendering to Him.
1 Corinthians 2:11
For who knows a person's thoughts except their own spirit within them? In the same way no one knows the thoughts of God except the Spirit of God.
Grace,
Prophetess Vickie Lee
| | |
| --- | --- |
| Posted on May 7, 2020 at 6:25 PM | |
Bruised Fruit
Prophetess Vickie Lee:  Originally Posted on Wednesday, October 30, 2013 10:52 PM
Bruised Fruit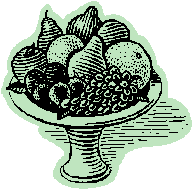 Remain in me, as I also remain in you. No branch can bear fruit by itself; it must remain in the vine. Neither can you bear fruit unless you remain in me. "I am the vine; you are the branches. If you remain in me and I in you, you will bear much fruit; apart from me you can do nothing. If you do not remain in me, you are like a branch that is thrown away and withers; such branches are picked up, thrown into the fire and burned.
                                                                                                                                                                                                                                                                                                                             John 15: 4 - 6
    Author Mark Twain is credited with the saying, " Why not go out on a limb? That's where all the fruit is." Twain spoke of risk taking and the rewards that sometimes come from taking a chance. When a person "goes out on a limb"…takes a chance, he or she expects a return, a reward, some sort of fruit for their labors. When we sacrifice, delay gratification, step out in faith hoping for the best, it is because we believe it will pay off sooner rather than later. Something good is going to come from it in the end. If we decide to go back to school, even if it means riding a bus to get there, it is in hope that we will be able to land a better paying job or start a long-term career. When we go out on a limb and tutor a child or just invest ourselves in them in some way, it is because we expect it to bear fruit of improved grades, attitude, or self-esteem. When we go out on a limb, taking a risk, taking a chance it is because, though we are on that shaky limb, we are reaching out for the fruit; Fruit which is sometimes on the tip of the limb. If I could just…grab it! Just a little bit further out…ALLLLmost there! Well, Beloved if you belong to God you are not "out on a limb" or some rickety branch. In fact, you are the branch attached to The Vine: Jesus Christ, and your life is supposed to bear fruit. Yes, our lives DO bear fruit. But, the question is what KIND of fruit? You know a tree by the fruit it bears and as Christians we are to bear the "Fruit of Righteousness" in which we are in right standing, upright before God we should see the fruit of that and, more importantly, so should others! Question: What kind of fruit are you bearing? This is not about judging, this is about fruit inspecting! You know God can speak to us in so many ways. This which I share with you came as I ate lunch at work. I bit into an apple and saw that part of it was brownish. I remembered that I had dropped an apple while grocery shopping. "Even fruit can bruise!", I thought. "Bruised Fruit" Hmmmmmm. I could not see the bruise from the outside. It was only when I got a little closer, inspecting the fruit in a most intimate way, that I saw that it was bruised. We have to examine ourselves and the fruit we are bearing. Is it bruised fruit? Fruit that has somehow been damaged because of the way it is or has been handled? Dear ones,When we receive Christ, we are "born again" of the Spirit of God.
       John 3:6-8
Flesh gives birth to flesh, but the Spirit gives birth to spirit. You should not be surprised at my saying, 'You must be born again.' The wind blows wherever it pleases. You hear its sound, but you cannot tell where it comes from or where it is going. So it is with everyone born of the Spirit."
    Because we are" Born Again" of the Spirit of God we receive the fruit of the Spirit. And it is absolutely NOT "bruised fruit". God does all things well! But the fruit of the Spirit is love, joy, peace, patience, kindness, goodness, faithfulness, gentleness, self-control; against such things there is no law. (Gal 5: 22- 23). Now why would the Lord mention bruised fruit? Bruised fruit is most often caused by the way the fruit is handled: How are you handling the Spirit of God? It's His fruit! He is the Giver. Don't "drop" Him! Bruised fruit speaks to a skin that is compromised. Are you compromising? Luke warm? One foot still in the world, the other in the body of Christ? Light has no fellowship with darkness? Examine your fruit! Is it bruised? With bruised fruit, you have to be on the look-out for mold! Are you professing to be a child of God and the fruit you are bearing is moldy! Mold can cover fruit until it begins to decay and shrivel, dry out ~ "dried out" Christianity. God forbid! Bruised, moldy fruit is unsightly, people don't like the taste of it, it's mushy, discolored, and it can be unsafe to eat. When we speak of Jesus, our church, etc., people don't receive it because of damaged fruit. BRUISED FRUIT. People know when we talk the talk, but you don't walk the walk. So does the Lord. Bruised, spoiled fruit: The acts of the flesh are obvious: sexual immorality (Adultery, fornication,) impurity and debaucher (promiscuity); idolatry and witchcraft; hatred, discord, jealousy, fits of rage, selfish ambition, dissensions, factions and envy; drunkenness, orgies, and the like. I warn you, as I did before, that those who live like this will not inherit the kingdom of God ( Gal. 5:19 - 21 ). Abba Father sends this word because that one with a moldy fruit walk with the Lord is susceptible to infection: There's something (or someone), that should not be there. It contaminates. One with bruised fruit is vulnerable! Light and darkness have no fellowship. You are saved and we belong to the Lord! Such an one, moldy, opens themselves to the enemy. They give The enemy legal right to oppress and to harass them. You wonder why things are inside out and upside down? Check out what you have around your fruit! Come out from among them! Examine your fruit: Is it bruised? Loose that moldy stuff! They are a hazard to your spiritual health. It may be the pressure of their presence that's causing the bruise. Let us do some introspective fruit inspection. Ask God to show you. We all have to do that on a regular basis. Let us make sure we are living "the vine life".... Living IN Christ and bearing good fruit by His Spirit.
Barukh atah Adonai, Eloheinu, melekh ha-olam borei p'ri hagafen ~ 
Blessed are you, Lord our God, Creator of the Universe, who has created the good fruit of the tree. Amein.
grace, grace
Prophetess Vickie Lee
| | |
| --- | --- |
| Posted on May 7, 2020 at 12:10 AM | |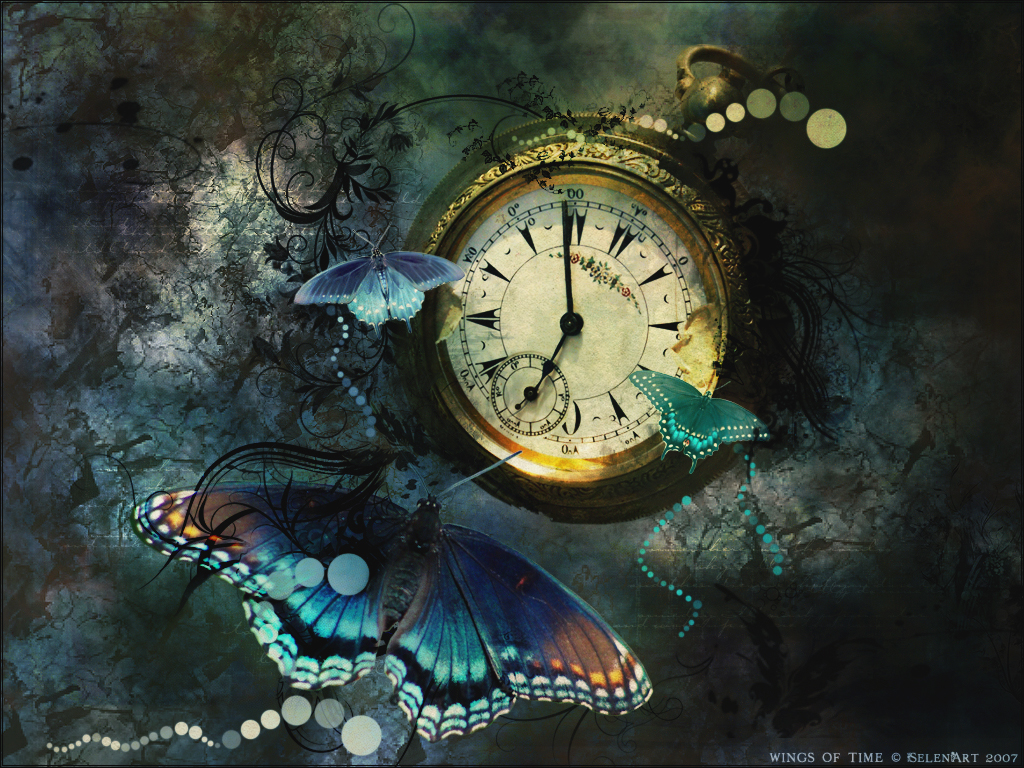 Kairos: The Appointed Time In The Purpose of God
Originally posted:  May 20, 2012
Praise his Name, Beloved of God!
    The Word of God tells us for everything there is a season, and we must be wise and discerning enough to know what that season is. Kairos, a unique moment in time, is a special season when God's grace is available. Grace as in a benefit given, the favor of God! Abba Father has plans and purposes for your life and for my life. We were born for a reason, we are not "accidents", and there is meaning and significance to our lives. Purpose! "The appointed time in the purpose of God"…and the appointed time is now. A Kairos moment is a time when God acts and we respond. God's Word demands a response from us. The question is: How are we responding to his timely word? Ah! The Word of God….did you know kairos applies to that, too? In rhetoric, kairos is a combination of the "right moment to speak" and the "right way or proportion to speak." We have to know how to use or apply the Word of God! Timing! The "when" of a rhetorical situation .The kairos of it, so that it is appropriate and effective. The effective prayers of a righteous man avail much. We need more availing prayer! It is Holy Spirit who tells us which Word is appropriate for a unique moment. "God's Word is ALWAYS appropriate!", you are saying. Yes, it is! But, we want it to be effective, too. If one needs a healing, and a minister of reconciliation speaks, "This sickness is not unto death", over them; It needs to be a rhema word, a living word of prophecy, because it was spoken in the kairos moment under the leading of Holy Spirit. May the grace/favor of God accompany that word! Kairos dictates that what is said must be said at the right time: It is "speech" times "occasion".
Proverbs 25:11
A word fitly spoken is like apples of gold in pictures of silver
   There is priceless value in speaking the Word of God over the situations and circumstances of our own lives and, most importantly, over the lives of others. Abba Father, help us to speak a word in season! As I researched kairos, I learned that it has roots in weaving( suggesting the creation of an opening), and archery (denoting the seizing of and striking forcefully through an opening). That sounds violent, but we know the Kingdom of God suffers violence and the violent take it by force! The Word of God is a hammer, even a weapon of warfare and we are to deliver it in a kairotic moment in time. I am speaking of an apt word where now and eternity, the "Ancient of Days", meet. The Word of our God stands forever and when it is delivered in the kairos of God, something happens! What the special something is, depends on who is using the Word. The "who" is the Body of Christ, the people of God speaking the Word in faith, power, and authority. It is through Christ Jesus that the Word accomplishes what God sends it to do, for He alone is the door! Jesus is our hope of glory. Any door "opening" Kairos moment, any "right, opportune, supreme moment of time and/or place", is found in Him. Not only is He standing at the door knocking as He says in the Book of Revelation, He IS the door that "no man" can close or open. It has to do with the defining kairos moment. Discern that moment! Walk through the door!
John 10:9
I am the door: by me if any man enter in, he shall be saved, and shall go in and out, and find pasture. 
   Speak the Word of God and enter into his rest, sup with Him. Jesus Christ (The Word made flesh): The same yesterday, today, and forever. Time and destiny meet in Him ~
The Importance of Timing
In the gospel of John 7:4 , Jesus' brothers told him to take his ministry to a larger venue. "Show yourself openly and make yourself known to the world!", they told Him.( Amplified). But, Jesus said to them, "My time, (opportunity), has not yet come." Jesus was already ministering, it was evident, and in power and demonstration. But the "right time" for a next -level platform had not yet arrived.   Even the Lord Jesus Christ waited on Abba Father for a release to move. Everything we do, beloved, has to be in God's timing! Kairos! All the variables may be in place: provision, giftings, talents, skills, resources, people , and support. All systems go! Yet and still, we cannot must not move unless and until, the "right time" has come. Jesus is our example in this principle. To get out ahead of God, is a recipe for disaster. God forbid that we should have zeal, but not according to knowledge. How does one know it is the right time? Ahhh, this goes back to what I shared with you yesterday, "Be careful how you hear." As one seeks God for direction and guidance, there will be a witness, a "Yes!" in that one's spirit that it is the right time. And should that witness come, move! Move with the Spirit of God. Because the flipside of being out ahead of God ,is missing God ,due to not hearing. and obeying. This includes a response of a check in the spirit, a "NO, it is not the right time". Obedience to the "NO" is still following the Spirit of God. Though, in the natural, it may seem as though one is standing still. And I have learned no response from Father God, is a response from Father God: Stand still. When the "opportunity" Jesus spoke of does come, we want to be in sync and harmony with Father God, to move forward in HIS timing and season. In this way we can bear much fruit, be a blessing to people, and operate out of the Kingdom of God. Following our King, right on time. God's Kairos!
Heart peace!
Prophetess Vickie Lee
| | |
| --- | --- |
| Posted on April 7, 2019 at 8:05 PM | |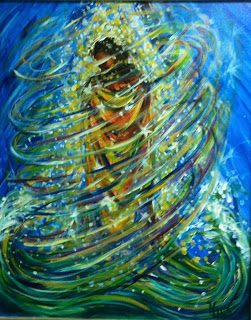 Bound in the Spirit
                           And now, behold, I go bound in the spirit unto Jerusalem, not knowing the things that shall befall me there; Acts 20:22
Apostle Paul did not know the things that would befall him in Jerusalem, but Holy Spirit of God surely did! Because Paul was bound in the Spirit, he could rest in the fact that in his obedience to the leading of the Spirit of God, his steps were being ordered. Paul was so steeped in the Presence of God that he saw himself as "a prisoner of Christ Jesus" for the cause of Christ. Yoked up with the Lord! When one is in sync with the Lord to that degree
he or she MUST obey the Spirit. Two oxen yoked together, joined at the head or neck, walk in tandem if they are to reach their destination. Do you know why his "yoke is easy and his burden light'? Because God is pulling the heavy load of whatever our situation may be WITH us! Teamwork! For the Bible says we are to be workers together WITH God. Whatever our ministry may be, by the grace of God, do as Paul did and be "bound in the Spirit". In the intimacy of the yoke, mouth to ear, we get direction, guidance, strength, power, and help. My God, we get comfort from the Comforter the Lord sent when we are bound in the Spirit! For He is Elohei Khol Nechamah, "The God of all Comfort" (2 Cor 1:3" I just sort of see the covering of Holy Spirit of God as in the picture above. Oh! To walk with God like that! In another Bible version, bound in the Spirit is interpreted as "impelled by a sense of duty". It's our reasonable service to be about our Father's business, is it not? Understand, Abba Father does not FORCE us. Even when the burden of the Lord comes upon one, the Lord would remind us that, by his grace, "My burden is light and easy to be borne." When one is bound in the Spirit, he or she can do all things. All of it through Christ Jesus! No, the "sense of duty" is not a drudgery. To be bound in the Spirit...drawn irresistibly, by him, is to be captive to the Spirit and very sensitive to him. It is out of love, the Lord's love for US, for He loved us FIRST, warts and all, and our love for HIM that we are as Paul, wrote, " obligated and compelled by the convictions of my own spirit", to obey. Paul HAD to go to Jerusalem not knowing what to expect. "If you love me, keep my commandments." John 14:15. Obey me. Follow directions. We New Testament Christians, too, are to be constrained by, in obedience to, "bound in the Spirit". It's something we have to practice, in small ways and large ways. Then comes the syncing with the Spirit. Then comes an ear to hear his voice and because of close proximity to him, that "smearing" of oil, the yoke destroying anointing of God. Glory to God, yoke destroying power comes because of being yoked WITH the Lord. In this season, my focus has been to just focus on my love relationship with the Lord and ministering to him. Everything else is in his hands. It is so liberating! He is absolutely sovereign, and there's nothing anyone can do to thwart his plans and purposes. They will come to pass in spite of us, not because of anything we do. It is no good thing WE do. It is not us, it is Him!
I am the LORD: that is my name: and my glory will I not give to another, neither my praise to graven images. Isaiah 42:8
Beloved, we have no bragging rights. Glory in the Lord, and like the Apostle Paul, walk out your life and run your race all wrapped up in the Spirit. Hallelujah, And whatsoever ye do, do it heartily, as to the Lord, and not unto men. Keep this in mind as you do: The Word of God is NOT bound, and there is no distance in the Spirit. What a powerful combination to be be bound in the Spirit, wielding the two-edged sword of the Spirit: the Word of God. The child of God who is compelled by the Spirit and using the "sword of his mouth" by speaking the Word is operating out of the Kingdom of God. In this hour, that kind of Christ-centered power and authority is mandatory! I want to exhort you to seek God's face and an even closer walk with him.  Be captivated by him!
In his bonds,
Prophetess Vickie Lee
| | |
| --- | --- |
| Posted on January 16, 2018 at 10:40 AM | |
Peace to you Beloved,
You know Abba Father is always dealing with us and gently trying to get our attention.
He draws us, even summons us to spend time with Him. It is up to us to respond. We have to respond to Him. This morning He summoned me right in the midst of breakfast. I had just poured the milk on my cereal! It was up to me to postpone breakfast, just drop it right there, and go and see why I was being summoned. I had free will to say, " I hear you Father, but just let me finish this cereal. THEN I will position my self to commune with you." Over the years I have learned to immediately obey when Elohim Koreh, when God calls. If He is calling, He has something to share with me. Right then and there. If I put off getting in a position of hearing from Him, I miss God. The sense of regret, " What did he want to ,NEED to say to me?" hangs with me all day. Jesus said, "My sheep know my Voice." He had a word for me specifically today. He speaks today. He calls to speak to you, a spirit-filled believer, too. Learn to have a quick response. We don't have to walk out our life in darkness or without guidance from God by His Spirit. Respond to the summons, the call, voice of the Lord. Amen.
| | |
| --- | --- |
| Posted on January 16, 2018 at 10:30 AM | |
Praise the Lord, Beloved!
I keep hearing, " We are a chosen generation!" in my spirit. And so we are. Chosen to be workers together with God, to be a light in this world, chosen to reconcile man back to Christ. Your very presence in your family, at your job, as you are out and about during your day, is to shine the Light of the Holy Spirit within. And you never know when someone sees the light. Yesterday, a co-worker commented on my response to a statement made during a staff meeting, "You just smiled and lit up!", she said. That dear one attributed the ''light" to the comment that was made. She said ," I just laughed at the way you smiled." This was hours later when she recounted her response. I knew she had seen the joy of the Lord! Sometimes, just one's smile can touch another's heart. If that smile has "light". And one never knows when someone is watching. Especially if they know you confess Christ as Lord and Savior. Let's be mindful of our testimony. For some, we are the only example of Christ-like character and demeanor they will ever see. Let His light shine through you. Amen.

/