Shopping Cart
Your Cart is Empty
There was an error with PayPal
Click here to try again
Thank you for your business!
You should be receiving an order confirmation from Paypal shortly.
Exit Shopping Cart
| | |
| --- | --- |
| Posted on May 11, 2020 at 8:05 PM | |
Re-post of an earlier Arnion Ministries' blog post.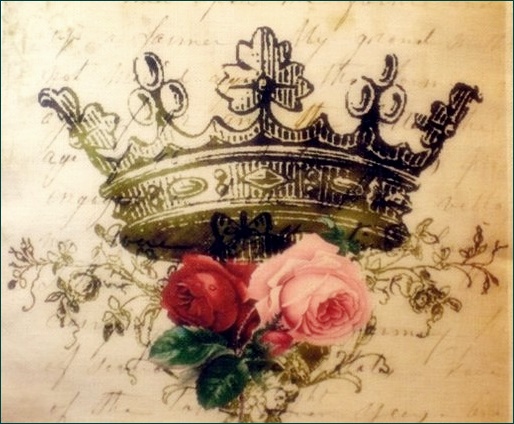 Alpha Commands
                                                           For I delight in your commands because I love them.
                                                                                               Psalm 119:47
Praise the Lord, Beloved of God,
Have you ever heard the statement, "You learn when you teach"? As an educator, I know this is true. There is so much knowledge, data, and information out there! I need a classroom environment conducive to learning for my 6th grade students. We promote Best Behavior standards in our classroom. One strategy I have learned of looks at behavior commands: Alpha Commands versus Beta Commands. For our purposes, I will look at Alpha commands because that is what caught my eye. I saw some connections that I will share.
Alpha Commands
Uses a minimal number of words
Clear, concrete, specific
Offers a choice when possible
Reasonable amount of time for behavior to occur
When I read this I thought," God gives US "Alpha Commands"! That makes sense, after all, He is the Alpha and the Omega, and everything in between. Bless God! Let me show you what I mean. Alpha Commands use a minimal number of words. Abba Father does that:
1 Peter 1:15 
But as the One Who called you is holy, you yourselves also be holy in all your conduct and manner of living.
Yes! I would say that is an alpha command for our behavior. Or how about this one for a minimal number of words:
I John 5:21
Little children, keep yourselves from idols. Amen.
That is short, sweet, and to the point. To obey it is to change some behaviors, for sure! Here are a few more:
Proverbs 4:23
Keep thy heart with all diligence; for out of it are the issues of life.
1 Thessalonians 5:17
Pray without ceasing.
Philippians 4:4
Rejoice in the Lord always: and again I say, Rejoice.
Alpha commands, one and all, from the Spirit of God! And meant for our good. Moving on to the next category, Alpha Commands are clear concrete, and specific. Yes, they are:
Genesis 1:3
And God said, "Let there be light," and there was light.
That scripture meets the criteria! God commanded and it was done. Period! Clear, concrete, and specific. What about this behavior changing Alpha Command:
Luke 12:29-32
29 And do not set your heart on what you will eat or drink; do not worry about it. 30 For the pagan world runs after all such things, and your Father knows that you need them. 31 But seek his kingdom, and these things will be given to you as well. 32 "Do not be afraid, little flock, for your Father has been pleased to give you the kingdom.
We are not to worry about life's basics. Abba Father knows exactly what you and I need. Do you want to live out of the kingdom within you? These are clear, concrete commands. Alpha Commands! Seek the things of God first, seek His Kingdom. Abba specifically says He takes pleasure in giving us the Kingdom. I have said it before: Everything we need is in the Kingdom of God within us! God help us to receive that truth more profoundly! Amen. Of course, most of us think of the Ten Commandments in Exodus 20 when we connect Commandments with God. The ultimate alpha commands! But they are summed up so simply, so "clear, concrete, and specific" in the "Golden Command":
Matthew 22:36 - 40
36"Teacher, which is the great commandment in the Law?" 37And he said to him, "You shall love the Lord your God with all your heart and with all your soul and with all your mind. 38This is the great and first commandment. 39And a second is like it: You shall love your neighbor as yourself. 40 On these two commandments depend all the Law and the Prophets."
We are to love God spirit, soul, and body! It is so easy to love God! He is so wonderful, and faithful, and merciful, and beautiful, and good, and kind, and generous,….I could go on and on. So could you! The Ten Commandments are embedded in loving our neighbor as ourselves. Matthew 22:36-40 is an alpha command, par excellence! The fact is, God is the creator of alpha commands. There are many thoughts and strategies used in secular arenas that come straight out of the eternal principals of the Holy Bible. The Holy scriptures are full of godly wisdom to help us walk out our lives in such a way as to please our Father in heaven. That is why He commands "keep yourselves from idols" and to not put anything before Him. Let us "diligently keep" our hearts and make time to read the Bible daily! That leads me to another alpha command characteristic: It offers a choice when possible:
Deuteronomy 30:19 (The Message)
19-20 I call Heaven and Earth to witness against you today: I place before you Life and Death, Blessing and Curse. Choose life so that you and your children will live. And love God, your God, listening obediently to him, firmly embracing him. Oh yes, he is life itself, a long life settled on the soil that God, your God, promised to give your ancestors, Abraham, Isaac, and Jacob.
God gives us a choices. We have free will to choose life or death, blessings or curses. "Choose life" says God, that the Abrahamic covenant blessings from which we are to partake come upon you. Love, embrace and obey God! That, too, is our choice:
Joshua 24:15
And if it is evil in your eyes to serve the LORD, choose this day whom you will serve, whether the gods your fathers served in the region beyond the River, or the gods of the Amorites in whose land you dwell. But as for me and my house, we will serve the LORD."
Choices Beloved! I am joining in with Joshua, "But as for me and my house, we will serve the Lord." Those words are framed and hanging on my wall as I type! Obeying God's commands leads to Deuteronomy 28: 1-14 "blessed coming out, and blessed coming in." The choice is ours. I admit I wondered if this teaching was too "elementary" as Apostle Paul wrote. Even a baby Christian knows we are to obey God. Is this the "milk" of the Word and not the "meat" a mature Christian need? But that is just it! We think we already know that, "I have already heard that." You have heard it, but are you doing it? The Bible says, " Those who think they know something do not yet know as they ought to know." (I Cor. 8:1 -3). Knowledge puffs up, but love builds up and encourages one to grow up to his full stature in Christ Jesus. Only God knows it all! This is what He impressed upon me and so I share. I tell my students that it is sometimes the "easy" skills that trip them up. Why? Because they get careless, lax, skip steps. "Oh, yeah! I forgot to simplify the fraction." We need to "simplify", too. It's been said, "God makes it easy, man makes it hard." I have to believe there is a reason Abba has us looking at his "alpha commands" and is reminding us to obey them. If we love Him. Perhaps it is this last alpha command characteristic: Give a reasonable amount for behavior to occur.
Isaiah 55:6 (Amplified Bible)
Seek, inquire for, and require the Lord while He may be found [claiming Him by necessity and by right]; call upon Him while He is near
Now is the day of Salvation! (II Cor 6:2 ;Gen. 6:3), and God will not strive with man forever.
"But I am saved!", you say. That is not what Father is speaking of today. It is the engrafted Word of God which is able to save our souls. Our souls: the seat of our emotions, feelings, and thoughts. And in turn our actions and creative words. The Word Abba is emphasizing today is "obey my commands." Obey from a heart of love:
1 John 5:3
For this is the love of God, that we keep his commandments: and his commandments are not grievous.
To one who loves him keeping His commands is not troublesome, burdensome, or oppressive. You know, dear ones, God alone knows why He is stressing this point to us. I have come to know that we must love God the way he desires and needs to be loved! As we wrote earlier, love, obey and embrace Him. It is so simple and Abba Father is sharing His heart with us. There may even be an element of a warning! Let us take heed and "hear the conclusion of the whole matter" with one of my favorite passages of scripture ( emphasis mine):
Ecclesiastes 12:13 (Amplified Bible)
All has been heard; the end of the matter is: Fear God [revere and worship Him, knowing that He is] and keep His commandments, for this is the whole of man [the full, original purpose of his creation, the object of God's providence, the root of character, the foundation of all happiness, the adjustment to all inharmonious circumstances and conditions under the sun] and the whole [duty] for every man.
Amen,
Prophetess Vickie Lee
| | |
| --- | --- |
| Posted on May 11, 2020 at 5:00 PM | |
 From an earlier post from the Arnion Ministries Insights blog.
Square Peg in a Round Hole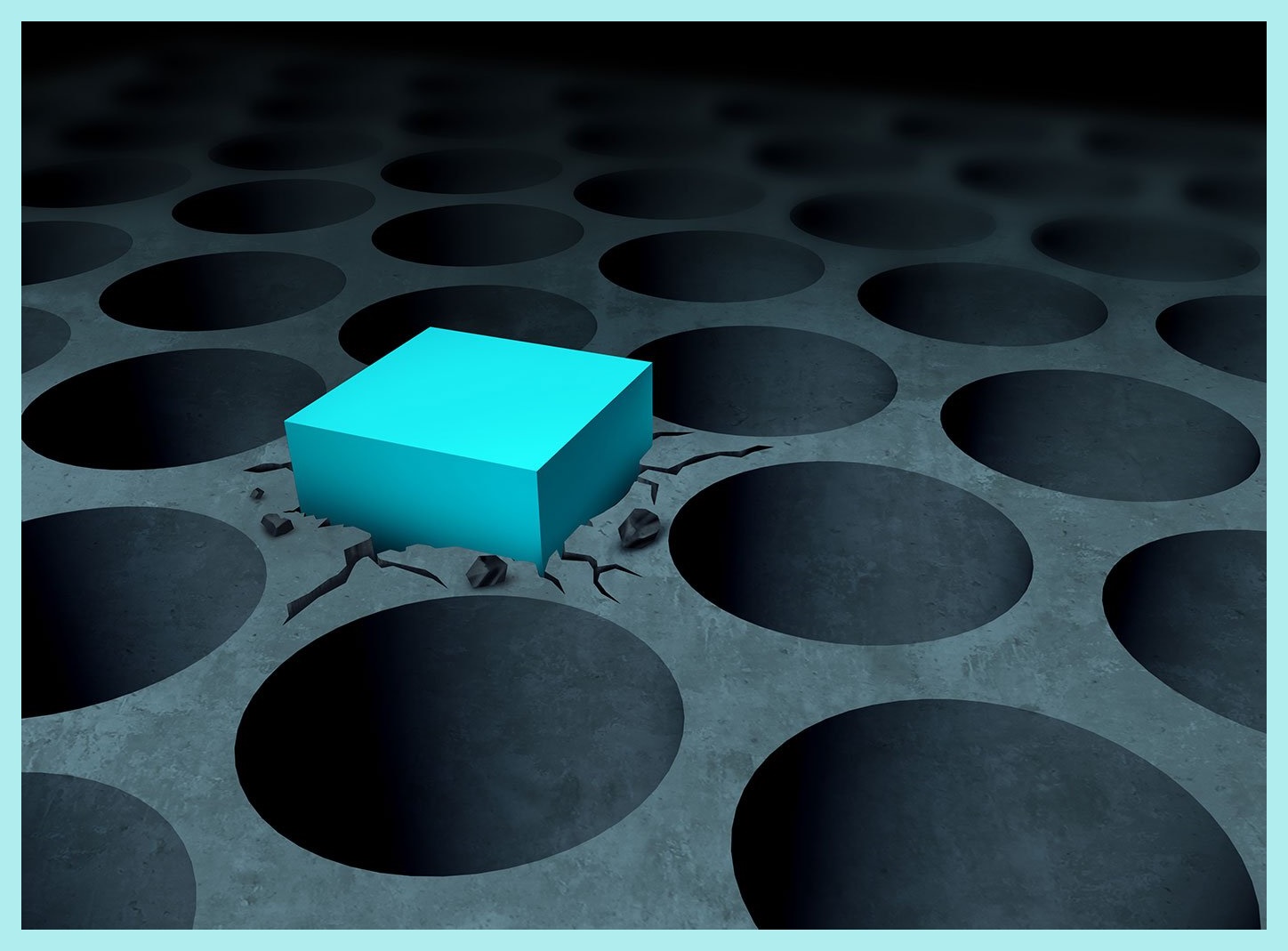 How many of us know, understand, and walk out our lives with a clear and submitted realization that God alone know what is best for us? In Psalm 103:14 David wrote, God "knows our frame", He knows how we are formed. God knows every minute, detailed thing about us! As I pondered that fact this morning, I saw the futility of our trying to do things our OWN way. We have been formed with a particular plan and purpose in mind and the forming is God's. "Really", I thought," how dare we think we can do anything, accomplish anything without the very one who created us?" Only He knows the"who?, when?, what?, where? why?, and HOW?" of it all. I prayed with a dear friend and sister in the Lord just yesterday, " I don't know what to DO!" she said concerning her situation. Yes, but God does! And by His Spirit, the Spirit of Truth He will tell her and us "what to do". To be at the end of ourselves, understanding we don't have the answers, only Abba Father does, is exactly where He wants us! That revelation is one that leads to the leaning on, relying on, and having faith IN God, the One who knows what is best for us. He has been waiting for us to see that truth, and in fact He uses life's challenges to help us "see", all things eventually working for our good. They really do!
To try to have our own agenda and plans, to just try to make it fit and work as an act of human will is just stubbornness and sometimes rebellion. It will not pan out in the long run. If it is not God's will for one's life, that one is like "a square peg in a round hole". It is not a good "fit", uncomfortable, awkward, and out of place and God's position for his or her life. Is Abba Father in the details to that degree? He surely is and I, for one, am glad about it!
Psalm 139: 13-16  ( Msg )
13-16 Oh yes, you shaped me first inside, then out;
you formed me in my mother's womb.
I thank you, High God—you're breathtaking!
Body and soul, I am marvelously made!
I worship in adoration—what a creation!
You know me inside and out,
you know every bone in my body;
You know exactly how I was made, bit by bit,
how I was sculpted from nothing into something.
Like an open book, you watched me grow from conception to birth;
all the stages of my life were spread out before you,
The days of my life all prepared
before I'd even lived one day.
Our lives are an open book before God. We have to be sure we are on the same page as God! Not a step apart from God if we are to lead a meaningful life. Do you know there is a peace and rest in that? The days and stages of my life are "prepared". Thank God! And I will tell you why:
Jeremiah 29:11-12 (Amp)
11For I know the thoughts and plans that I have for you, says the Lord, thoughts and plans for welfare and peace and not for evil, to give you hope in your final outcome.
12Then you will call upon Me, and you will come and pray to Me, and I will hear and heed you.
We may not know everything that is going on in our lives, but God does! "I am scared for how my life is going to turn out", one has said. "I hear what God is saying and His plans for me but…" Trust and believe God! Did he not say in that last passage quoted His plans are to give you a hope and a future, to prosper you, plans not to harm you, plans for peace, and not for evil? No "buts", no fear, for God knows all about it and He knows what is best for you. I am emphasizing that fact on purpose. It needs to be established deep in our spirits. How is that peace and reliance on Our Father in heaven obtained?
Re-read Jeremiah 29:12 above. Call upon Him, come and pray to Him and He will hear you. This is a dialogue between you and God. So much comes back to relationship with Him, does it not? And for many who do not have that relationship through Christ Jesus, there is a confusion as to why their lives are askew. Father knows best! Note the "open book", again:
Psalm 139 ( Msg )
A David Psalm
1-6 God, investigate my life; get all the facts firsthand.
I'm an open book to you;
even from a distance, you know what I'm thinking.
You know when I leave and when I get back;
I'm never out of your sight.
You know everything I'm going to say
before I start the first sentence.
I look behind me and you're there,
then up ahead and you're there, too—
your reassuring presence, coming and going.
This is too much, too wonderful—
I can't take it all in!
7-12 Is there anyplace I can go to avoid your Spirit?
to be out of your sight?
If I climb to the sky, you're there!
If I go underground, you're there!
If I flew on morning's wings
to the far western horizon,
You'd find me in a minute—
you're already there waiting!
Then I said to myself, "Oh, he even sees me in the dark!
At night I'm immersed in the light!"
It's a fact: darkness isn't dark to you;
night and day, darkness and light, they're all the same to you.
A Christ-centered life in which He has "fit"you as he created and formed you to be, is a blessing! Are there still challenges to be overcome? Yes! But you just read He is with you through it all. He promises to never leave you nor forsake you.
God bless You!
Prophetess Vickie Lee
| | |
| --- | --- |
| Posted on May 11, 2020 at 4:40 PM | |
From an earlier Arnion Ministries blog post: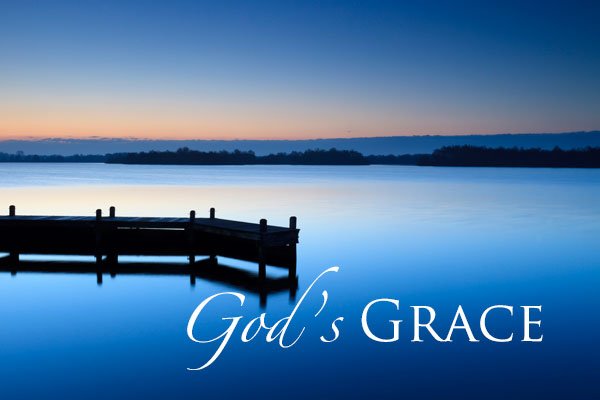 Where of I was made a minister, according to the gift of the grace of God given unto me by the effectual working of his power.
         Ephesians 3:7
Graced of God
"Blessed and hightly favored!", has become an automatic response for some when asked, "How are You?". While that may be a true statement and is a good confession when spoken out of one's spirit and in faith, there is more. John 1: 14 reads "And the Word was made flesh and dwelt among us, (and we beheld his glory, the glory as of the only begotten of the Father,) full of grace [favor, loving-kindness]and truth." Here we see that another aspect of FAVOR is grace.
Grace means favor. In further digging on this subject, I learned that " favor is of many kinds."
Favor shown to the miserable we call mercy; favor shown to the poor we call pity; favor shown to the suffering we call compassion; favor shown to the stubborn we call patience: But favor shown to the unworthy we call GRACE! (Bullinger, p. 135). We are " Being justified without a cause by His grace. By grace we are saved through faith. But Abba had me looking at being "favored" in a different light today. It is to be graced, graced of God! Webster's says grace is "A Divinely given talent or blessing." Abba Father wants us to see that aspect of being favored where we are graced, equipped, if you will, to be about His business! He graces us to do what He has called us to do in Kingdom authority. From The Great Commission, to teaching Sunday school, to laying on of hands. It is all done in His grace," an excellence or power granted by God" that enables us to do anything at all for Him. And apart from Him, we can do nothing. There is a lost and dying world out there! The harvest is ripe! We are to take the gifts,and "talents" whether it be one or five, and bless others through ministry and sharing the gospel. The "good news" is to be spread abroad. We have been graced as "ministers of reconciliation" to do just that. I want you to know that, yes, you ARE "highly favored"! But a facet of that favor is the grace to tell someone about Jesus according to Mark 16:15 - "Go ye into all the world, and preach the gospel to every creature." Amen.
The grace of the Lord Jesus Christ,
the Love of God, and the
communion of the Holy Ghost
be with you all,
Prophetess Vickie Lee
| | |
| --- | --- |
| Posted on May 9, 2020 at 8:05 PM | |
From an Older Arnion Ministries Blog post:
  "P'anim al P'anim"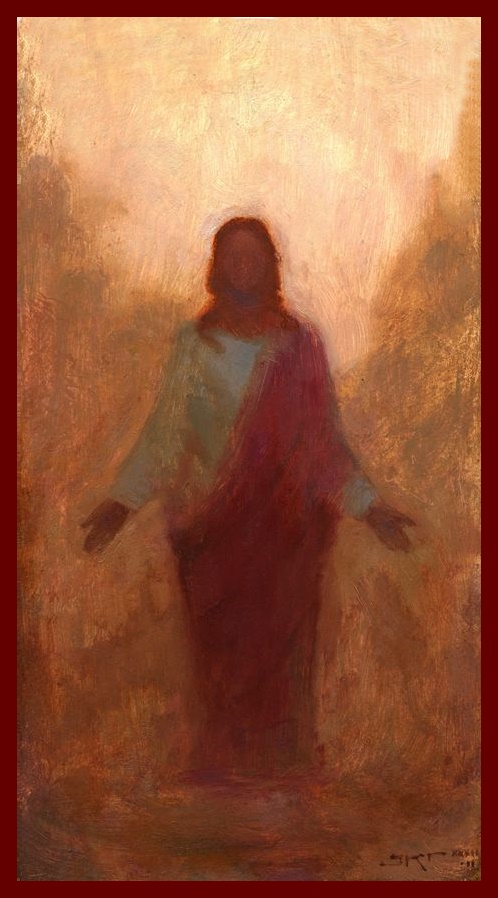 "Face-to-Face"
Soul Peace, Beloved of God,
Earlier this week I caught the tail end of a Christian radio show in which the speaker said, "When we get to heaven we are going to have intimate fellowship with God." I thought out loud," Oh,that is for NOW!" Beloved, we are to live our lives in intimate fellowship with God, Our Father now. I do not know about you, but I need, must have intimacy with God THIS side of glory. When we get to heaven:
Revelation 21:4 (AMP)
God will wipe away every tear from their eyes; and death shall be no more, neither shall there be anguish (sorrow and mourning) nor grief nor pain any more, for the old conditions and the former order of things have passed away.
It is on earth NOW that we need to be more intimate than ever with Our Father in heaven. I am writing on this because Monday night in a time of prayer, I was in His Presence in such a way that I perceived myself as right in His face! It was very intimate and loving and He shared His heart on certain matters with me. It blessed me and others. Before you think the "in His face" statement is flaky, read on:
                                       John 14:23 (AMP)
Jesus answered, If a person [really] loves Me, he will keep My word [obey My teaching]; and My Father will love him, and We will come to him and make Our home (abode, special dwelling place) with him.
Another version reads, "…….both of us will come in face-to-face fellowship with him. Yes ,we will make our special dwelling place with him. P'anim al P'anim, means "Face-to-Face" in Hebrew. Intimate, loving fellowship is Abba Father's desire towards us. We do not have to wait until we "get to heaven". It begins now for His church, for His "bride". We are the Bride of Christ. Even in the natural, a bride is in love with her husband before the consummation on the wedding night. How much more the Lord's Bride? What am I saying? I encourage you to pursue a "face-to-face" relationship with the Lord Jesus Christ!  It speaks to maturity and love. Love for the Lord. If a person really loves me…" The Lord Jesus Christ said as we have noted above. We know He loved us first. A deep, mature, "really" type love is face-to face in nature:
1 Corinthians 13:8-13 
8Love never fails. But where there are prophecies, they will cease; where there are tongues, they will be stilled; where there is knowledge, it will pass away. 9For we know in part and we prophesy in part, 10but when perfection comes, the imperfect disappears. 11When I was a child, I talked like a child, I thought like a child, I reasoned like a child. When I became a man, I put childish ways behind me. 12Now we see but a poor reflection as in a mirror; then we shall see face to face. Now I know in part; then I shall know fully, even as I am fully known.
13And now these three remain: faith, hope and love. But the greatest of these is love.
Genuine intimate relationship with God is part of the perfecting of the Saints to whom I am set as a prophet to minister:
Ephesians 4:11-14

11And he gave some, apostles; and some, prophets; and some, evangelists; and some, pastors and teachers;
12For the perfecting of the saints, for the work of the ministry, for the edifying of the body of Christ:
13Till we all come in the unity of the faith, and of the knowledge of the Son of God, unto a perfect man, unto the measure of the stature of the fulness of Christ:
14That we henceforth be no more children, tossed to and fro, and carried about with every wind of doctrine, by the sleight of men, and cunning craftiness, whereby they lie in wait to deceive;
"Perfection comes, the imperfect disappears", Paul wrote. Childish ways versus the ways of one mature in the things of God, of one in relationship with God. It has become a cliché, but it is true Christianity is not religion, but relationship. We are to know fully, even as we are known. Heaven will be a continuation into eternity of sweet fellowship with God. God is relational, a God of Community even within Himself, Father, Son, and Holy Spirit in One triune being. He desires closer relationship with you and me. Beloved, enjoy fellowship with God! P'anim al P'anim……..Face- to face.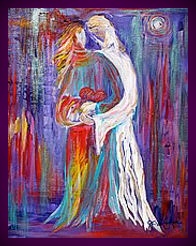 In love and obedience,
Prophetess Vickie Lee
| | |
| --- | --- |
| Posted on May 8, 2020 at 11:45 PM | |
                See God!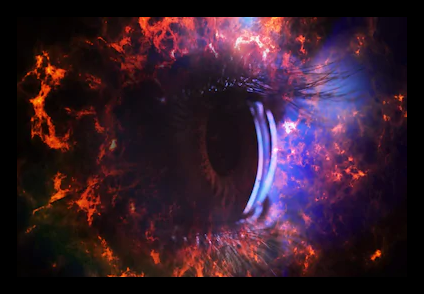 Spiritual blessing and favor be to you all and Heart peace from God our Father and the Lord Jesus Christ!
Abba Father has impressed upon me to speak a word of encouragement to you today! I was in a professional growth meeting this week in which the speaker said, "What you look for is what you see, what you pay attention to is what you get." "How true that is in things of the spirit, too", I thought. Abba wants you to be reminded to keep your eyes on Him! Job told God in Chapter 42:5," I had heard of you only by the hearing of the ear, but now my spiritual eye sees you." There has been a lot going on in the Body of Christ over the last few days. "Keep your focus and eyes on ME!" says God. He is the only Perfect One. Look for God daily and you will see and find Him. Do not take your eyes off God, and you will not be shaken, you will not lose your footing, you will not be tossed to and fro. This just speaks to the importance of your own personal relationship with the Lord! Yes, we follow our leaders as they follow Christ. But, it is because you know his voice from your own relationship with Christ Jesus that you will have a witness in your spirit concerning those set before you. And concerning what they minister to you. Pay attention to God! Give time to the study of his Word! You will get the guidance, direction, and leading you need to stay on the straight and narrow. We are all to live in the Spirit and be led by the Spirit. You may have to ask yourself some hard questions. Have I been overly reliant on "revelations" from others, (and that includes ME!), rather than hearing from God for myself? Have I been paying enough attention to Him to see and discern what he has been doing in my life, to follow his lead? Has godly vision compelled me to be obedient? God calls forth loyalty and obedient service. See God and obey! This word has transitioned from encouragement to exhortation. Lift up your heads, be sober and vigilant, and let us continue to pray one for another! We are clearly in an hour when much availing prayer is mandatory. It is my prayer, that like Job, your spiritual eyes, '"see God!" I pray for you as Paul prayed for the church at Ephesus," That the God of our Lord Jesus Christ, the Father of glory, may give unto you the spirit of wisdom and revelation in the knowledge of him: The eyes of your understanding being enlightened; that you may know what is the hope of his calling, and what the riches of the glory of his inheritance in the saints. ( Eph. 1:17-18) Saints, see God!
Perspective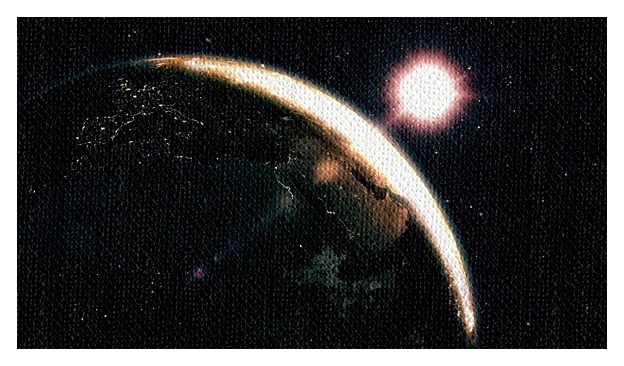 Perspective, too, is so important, is it not? Recently, I glimpsed the mirror reflection of a very familiar room. I did a double take and just....looked at the reflected room. "That's very pretty", I thought. I had gotten used to the room and didn't always "see" it. I thought out loud, " Sometimes you have to see things from a different perspective in order to see it's beauty". Sometimes, beloved, we must look at things from a different angle, from another viewpoint. The perspective and viewpoint we are to have is God's. We have to ask, "How does God view this?" How is that done? By lining up situations, circumstances, events, and concerns WITH THE WORD OF God. In that reflection I saw, things that were on the left in the natural, were flipped and on the right in the reflection. It is the same many times in the spirit. "Right" is symbolic of power, right standing, authority, etc. There is a positive connotation. We give the right hand of fellowship, Christ is interceding for us at the right hand of God [Romans 8:34], and on that great day, we shall see Him " sitting on the right hand of Power, ( the Almighty)and coming in the clouds of heaven. [Mark 14:62] What am I saying? The People of God are to look at things with the right point of view! For even when we look at difficult things with a Godly eye, we can see the " beauty " in it. How many times have you come out of a tough season understanding your faith had been built up, Godly character had been developed, and a testimony had come out of it? Beauty! The thing is, what was your perspective as you walked that thing out? The integrity, power, grace, peace ,and authority in which you traverse a mountain situation, is so very dependent on your right perspective. Luke 11:34 says," Your eye is the lamp of your body . When your eyes are good, your whole body is full of light." I believe that is individually and corporately. Walk in the light of the Word of God, shining out His Light on all that is within your view. That would be one having a right perspective. Amen.
Shalomn,
Prophetess Vickie Lee
| | |
| --- | --- |
| Posted on May 8, 2020 at 10:00 PM | |
Originally posted October 2010

Examine Yourself, Consider Your ways:
                   A Call to Holiness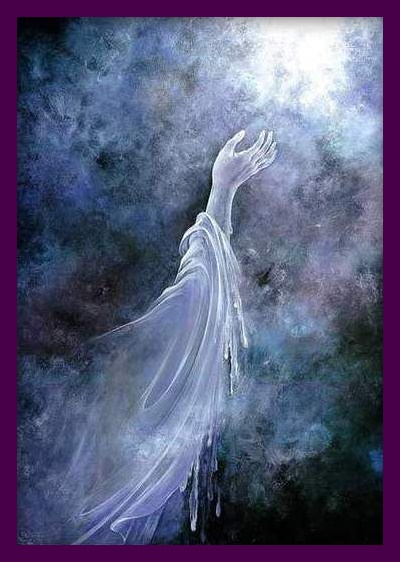 But as he which hath called you is holy, so be ye holy in all manner of conversation;

                                                                                                                             1 Peter 1:15
Grace to you and peace from God our Father and the Lord Jesus Christ,
Abba Father has impressed upon me to share the word he gave me for the True Prophets Conference in Nashville this past weekend. As I told the saints at the conference it is a word for the Body of Christ universal. You are probably thinking, " Who does she think she is?!? A word for the universal Body of Christ indeed!" You must remember it is not my word, but what Father gave me to share. I am declaring His heart to His people. In myself, I have nothing to say. It is my prayer that this word will cause you to do some reflection, and I feel that I am joining my voice with other prophetic voices speaking along the same lines, by the same spirit of God. The conference theme, "Where Are The True prophets of God?" is a question only God can answer. In the foundational scripture, I Kings 18:21, Elijah ask the Israelites, "How long will you waver,(limp, waver, hesitate), between two opinions? If the Lord is God, follow him; but if Baal is God follow him." "Where Are The True Prophets of God?" is a good question that needs to be asked AND answered. As one man of God said," There is a weight of responsibility on God's people to correctly identify whom God has set before them and there is a choosing. " If the Lord be God, follow him, but if Baal, follow Him." A true prophetic voice is meant to establish a solid foundation for repentance and sanctification to God. The people of God need to be able to recognize when a genuine, authentic, God called, sent, and set true prophet has been raised up among them or has been sent to them. The foundation of the church is built upon the five-fold ascension ministry gifts of the apostle and the prophet. The enemy knows the critical importance of the foundation of The Church, and that is why he tries to shut down the prophetic voice by focusing on "false prophets" exclusively. To be sure we must be discerning in this area, but we cannot throw out the baby with the bath water. The emphasis on the "false", paints everybody with the same brush. There are true prophets of God! I was reminded of an aspect of my prophetic ministry assignment: …" teach  my people the difference between the holy and the common or profane, and cause them to distinguish between the unclean and the clean." (Ezekiel 4:23) In our case, between the false and the true. Father God would have us consider two character traits in the context of the prophetic office holder. Because we are a prophetic people, however, we are ALL to examine ourselves in these same areas. In a sense we are all prophets when it comes to living right, knowing God's Word and commandments, or speaking to someone who needs to hear and understand God's ways. That does mean one is set in the OFFICE of the prophet or prophetess; but the whole church as a unit is called to be a prophet to the world, manifesting Christ's ministry as the spokesman for God: at work, in the marketplace, at school, wherever there is a need. Now the question is personal! "Where ARE the true prophets of God?" Now we must turn the light on ourselves. We are distinguishing between the false and the true by looking at godly character for prophets and a prophetic people. Examine yourself, consider your ways: This is a call to holiness. Current events of even the past two or three weeks should help us to see why Abba would make this call. Again. It is to the Body of Christ universal. It is not a Black thing, it is not an Anglo thing, it is not a male thing or a female thing. It is a God thing and He is calling for genuine holiness! One character trait Father focused on was purity of heart. Matthew 5:8 reads ." Blessed are the pure in heart, ( those especially conditioned by the revelation of God's grace), for they shall see God. Prophecy is a revelation gift, and revelation from God calls for purity of heart.
Psalm 24:3-4 
Who may ascend the mountain of the Lord?
Who may stand in his holy place?
The one who has clean hands and a pure heart,
who does not trust in an idol
or swear by a false god.
True prophets stand in the counsel of the Lord to see or hear his word. Having stood before God, he/she is sent to stand for God, before his people to speak his Word, and HIS word only. Father God then brought my attention to verse 10 of the same book and chapter:
Matthew 5:10  Amplified Bible 
   Blessed and happy and [a]enviably fortunate and [b]spiritually prosperous (in the state in which the born-again child of God enjoys and finds satisfaction in God's favor and salvation, regardless of his outward conditions) are those who are persecuted for righteousness' sake (for being and doing right), for theirs is the kingdom of heaven!
Prophets and a prophetic people are to BE and DO right. We are to be righteous. He uses prophets as an example of how to walk that out because it is part and parcel of the prophetic call:
James 5:10-11   (The Message)
 Take the old prophets as your mentors. They put up with anything, went through everything, and never once quit, all the time honoring God. What a gift life is to those who stay the course! You've heard, of course, of Job's staying power, and you know how God brought it all together for him at the end. That's because God cares, cares right down to the last detail.
They honored God by walking in holiness as we are to do that we might see the kingdom of heaven. Jesus defines the Kingdom of heaven in The Parable of the Marriage Feast (Matt 22).To summarize, the King invited guest to the feast who repeatedly refused to come. The Bible says they paid no attention, were unconcerned and in fact they made light of the summons and call, treating it with contempt. They hurt and killed the king's servants. They went off one to his field, another to his business. This defines a false prophet; the fields are white for harvesting but that one treats it as HIS field or church, HIS money making business venture, hurting the people of God. Except the Lord build the house, they labor in vain that build it. The parable reads the king became angry saying "The wedding feast is ready, but those invited are not worthy." Do you see the parallels? There is a "summons" a call to the prophetic office or prophetic life, but is it being made light of it, treated it with contempt, is the high calling of God in Christ Jesus diminished or treated in a common way? Such people are deemed "unworthy" Where is the purity, the righteousness the holiness? This is a call to Holiness! Examine yourself, consider your ways. We are to walk worthily of the call:
Ephesians 4
1  I THEREFORE, the prisoner for the Lord, appeal to and beg you to walk (lead a life) worthy of the [divine] calling to which you have been called [with behavior that is a credit to the summons to God's service,
We are looking for true prophets of God. God's prophets admonish direct, encourage, correct, intercede, teach, counsel, reprove and warn. In laying a foundation in the church, prophets call for purity of mind and soul in the people of God. God uses them and ministers through them to bring the people back to order, back to reality, back to obedience by setting standards. God does nothing unless He reveals his secret counsel to His servants the prophets (Amos 3:7). He warns his people through his prophets. This is a call, a charge to holiness! For ALL of us, prophets included!!
To complete the summary of The Parable of the Wedding Feast, other guest were invited the feast and as the king looked over the guest he noticed one who was not dressed correctly. " Friend, how did you get in here without putting on the appropriate wedding garment?", asked the king. He was speechless. He was taken out and thrown into utter darkness. (verse 12) The "friend" was called, sitting AT the Kings table, but he did not have on the white lined garments of a wedding guest. Someday the Bride of Christ, His church, will sup at the marriage Supper of the Lamb, clothed in fine linen clean and white. Abba is reiterating the symbolism today!
White lined is symbolic of HOLINESS:
Revelation 19:8 
She has been permitted to dress in fine (radiant) linen, dazzling and white--for the fine linen is (signifies, represents) the righteousness (the upright, just, and godly living, deeds, and conduct, and right standing with God) of the saints (God's holy people).
Examine yourself, consider your ways: This is a call to holiness.
We are a Kingdom people ordained to walk in power and authority. Some people think holiness comes from power, but you should know that power comes from holiness, His character and nature. Abba Father wants us to operate in power and demonstration and to live holy lives.
1 Peter 1:13-16

A Future in God
  So roll up your sleeves, put your mind in gear, be totally ready to receive the gift that's coming when Jesus arrives. Don't lazily slip back into those old grooves of evil, doing just what you feel like doing. You didn't know any better then; you do now. As obedient children, let yourselves be pulled into a way of life shaped by God's life, a life energetic and blazing with holiness. God said, "I am holy; you be holy."
This is a call to holiness!
Amen,
Prophetess Vickie Lee
| | |
| --- | --- |
| Posted on May 7, 2020 at 11:40 PM | |
Completely Clean
Prophetess Vickie Lee:  Originally Posted on Saturday, April 16, 2011 9:57 PM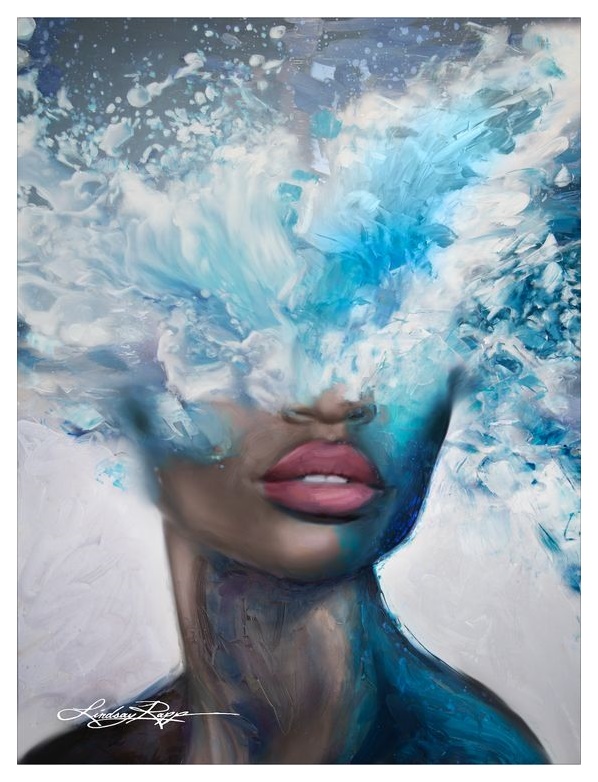 Completely Clean
He came to Simon Peter, who asked Him, "Lord, are You going to wash my feet?" Jesus answered him,
"What I'm doing you don't understand now, but afterwards you will know."
"You will never wash my feet—ever!" Peter said.
Jesus replied, "If I don't wash you, you have no part with Me."
Simon Peter said to Him, "Lord, not only my feet, but also my hands and my head."
John 13:3-15
Peace to you Beloved of God,
The Body of Christ is approaching an important remembrance, one in which we emphasize Jesus' ultimate sacrifice and great victory: His ministry, death, burial, resurrection, and ascension. We will remember Jesus on Resurrection Sunday. Because he died and rose again, we also have a hope of glory! It is a special time for me, too, because it is my spiritual birthday. I came to a saving knowledge of Christ and was baptized in Jesus' Name on Resurrection Sunday eighteen years ago.! Glorrrry! Today as I was listening to the Word, John 13:3 - 15 jumped out at me. One's feet are symbolic of your walk, your life. Have you ever shared your faith with someone and they replied," I have to get myself together before I come to God or go to church."?? I know you told them the Bible says, "Come as you are." Here we see that we have to let Jesus "get us together". He does the washing of our lives, our "feet". Peter had to get that revelation. Jesus IS Lord, and it is because of his great humility born of compassion for us that He did and does "wash our feet". Through faith in Jesus, we are made "completely clean", born again! "One who has bathed," Jesus told him," doesn't need to wash anything except his feet, but he is completely clean. You are clean, but not all of you." His is a completed work. In verse 14 Jesus tells Peter if He as our Lord and teacher, washed our feet/cleansed our walk we ought to do the same thing. " I have set you an example", He said. We are to continue in the act of helping one another walk out our Christianity in cleanliness and purity of life. How? The same way Jesus did! His whole life was our example: He constanty leaned on Abba Father, was led of the Spirit, spoke and obeyed the Word, operated in the fruit and gifts of the Spirit, communed (prayed) to Abba and did only what He saw his Father do as a result of it. Jesus is our exemplar, do "just as I have done" He tells His disciples.(vs.15). That would be US, too! We are to wash one another's lives/"feet" as he did through teaching, preaching, modeling, and obeying the Word. It is the Word which implanted and rooted [in our hearts] contains the power to save our souls. (James 1:21) Our Spirits are saved but our SOULS, our thoughts,desires, and actions are a work in process! It is a life-long process. We have to hold one another accountable. The Body of Christ must let Jesus, the Word made flesh, keep washing our feet! We can talk the talk, but we have to walk the walk, and we have to do it with clean feet: Holiness!
Ephesians 5:26
that he might sanctify her, to make her holy, having cleansed her by the washing of water with the word,
Blessings!
Prophetess Vickie Lee
| | |
| --- | --- |
| Posted on May 7, 2020 at 10:40 PM | |
God-Gripped
Prophetess Vickie Lee:  OriginallyPosted on Friday, January 10, 2014 2:06 AM
God-Gripped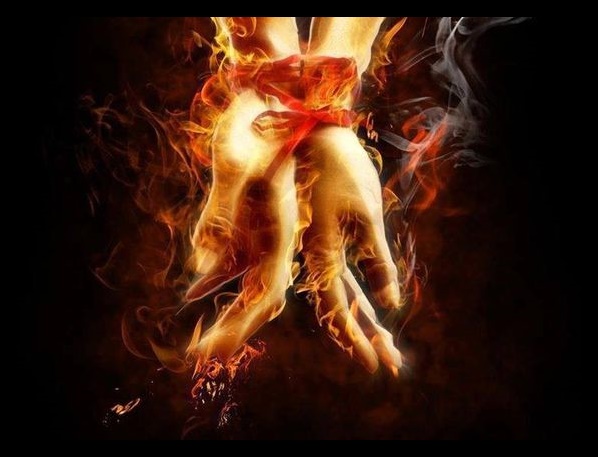 For my yoke is easy, and my  burden is light. 
                                                                                                           Matthew 11:30
Grace mercy and peace, beloved of God!
"What do you have or want to say to your people?", I've been asking Abba. I wasn't really getting anything. But in prayer the other morning, He had me to know that the mission He has me on, my "job, is to hold on to His hand. It was so sweet and intimate. Sometimes we wonder if we are hindering God in some way. He answered that query by asking, "Are you open?" When I said, "Yes!", we proceeded to have such a glorious encounter. Beloved, that is God's "mission" for us. Yes, without a doubt, there is a call, there has been increase, He has revealed plans and purpose and there is equipment. That is not God's priority, though. God is in love with us, and He wants to know that He is OUR priority, too. His focus is NOT speaking engagements, not gifts of the Spirit, not a platform, or some sort of "name" as a minister. But, his heart is '"Are you open to me?" Are we open to Him, to MORE of Him? In the sense of His being in a deeper place in our HEARTS and lives. And in the depths of our beings. All He wants is a yielded, "Yes" from us. I am just sharing about this encounter with Him. He had me to know that my "job" is to hold on to His hand. I believe that applies to all of us! Just enjoy Him and His Presence in our lives. The thing is, if I am holding His hand, if He has a grip on me, if I am grasping Him: It does impact those other areas I wrote about so far as ministry. And it is so needed! My God! We live in a time when the enemy is bold enough to come INto the sanctuary of God's house strategically early, sit in the middle of the center row of the center section, and mock God. "Not so!", says God. The people of God are to be bold as a lion! Such a spirit is to find God's people are prayed up and ALREADY interceding and worshipping. The atmosphere ALREADY set and spiritually charged! The enemy will not shut down GOD"S house. We've been holding hands with Him! POWER! When we lift up God saturated hands the enemy himself is shut down in the Presence of God we carry. He has to get up out of there and don't come back! God forbid anything less and that's what He is doing in his desire for intimacy and open spirits with his people. Just hold on to His hand! I am trying to be clear: There must be a purity of motive. It has to be genuine. This is not about showboating. But it is about God showing Himself strong! Nurture the love relationship with Him on purpose. Oh, how He loves to share Himself with us! God is affectionate! God is love. As I see that I am holding His hand, I realize when I lay that same hand on another, I am laying HIS hand. The power of God flows! Yokes are destroyed, baptisms of His Spirit ministered, the halt and crippled walking pain-free. The blind eye opened, shut-up wombs opened and fruitful. Light shining where there was once darkness and even death. Effective ministry! We are HIS hands in the earth realm. But, that is secondary. It is a blessing that flows out of that intimate love relationship with Him. Too many feel that they are "loving" Him by being busy about ministry. Even if they are burned out and even if it is a routine, predictable, boxed-off "program", even if it is powerless and not much fruit is evident. The missing thing is the true "job" of holding on to God's unchanging hand. There is no anxiousness in that. A peace comes. His yoke is easy and a lightness of spirit comes. There is no need for us to feel a constant sense of urgency. Nothing to prove to anyone, no one to impress. Just love on Him! One begins to recognize the vessel aspect of his or her being. God Himself is pouring into us in all that time of intimacy. And rest assured, when the time comes to minister to or encourage someone, that full "vessel of mercy" will be able to draw from what has been imparted through the "hand holding". God knows exactly what He is doing. The anointing is for the sheep. And being usable comes out of that intimacy. Understand: God first! Don't you love it?!? I feel so free! I pray that you do, too. I journaled that He is in control, stay on the job. I go about my life knowing that He can and does use me anywhere He wants. No need to try to make something happen, not trying
to figure things out. The Lord will perfect that which concerns me. (Ps. 138:8). But my job is to BE His hand, by holding ONTO His hand. Now that is being led of His Spirit! Therein lies the power needed to truly touch and change peoples' lives. So, stay worshipful, touch HIM, hold His hand by ministering to Him. I can feel His hand and I can feel the stirring in my belly, in my spirit, of the wind of His Presence. Jehovah-Shammah! I rest in Him as to the release of the wind. But it is blowing! Let's be free in Jesus...even as He holds our hands...and available! For two days I have been saying, "MY job is simply to hold on to His hand." It is about being yoked to Him. That's it! It's so easy! Being "God-gripped" comes out of worship and fellowship with Him. I do not know about you, but I'm on a mission! Join me! Our hands in God's, His hand upon us! Open to God. Amein.
Just sharing,
Prophetess Vickie Lee
| | |
| --- | --- |
| Posted on May 7, 2020 at 3:10 PM | |
Elohim Koreh:  God Calls
 Originally Posted on Friday, February 15, 2013 10:17 PM
Elohim Koreh: God Calls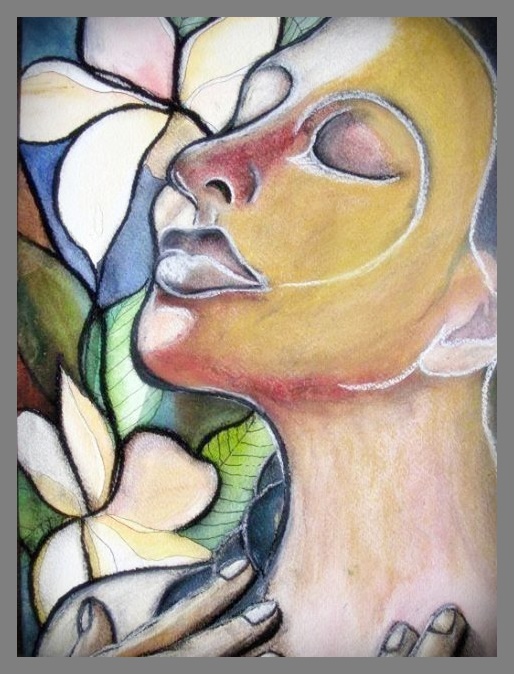 I sleep, but my heart waketh: it is the voice of my beloved that knocketh, saying, Open to me, my sister, my love, my dove, my undefiled: for my head is filled with dew, and my locks with the drops of the night.
                                           Shir HaSharim ~ Song of Songs
                                                         Song of Solomon 5:2
Grace, mercy, and peace to you, Beloved of God,
    I am just coming out of fellowship with the Lord. He summoned me to prayer. He loves to spend time with us! He will actually draw us to him. When I think about social network sites:" Pokes", and "messages" and on-going "newsfeeds" from our various lives I note, Abba likes to be in regular touch with us, too. And not just in a set aside,"Every morning at 5:30 I pray", type way where it is out of sort of habit, good though it may be. Abba wants us to always be ready to commune with Him. If He summons us to prayer, rest assured He has something to say, or He wants us to pray for someone, or He wants to forewarn or guide specifically. Most times He just wants to hear our voice because He loves us. Abba speaks all the time. One just has to have an ear to hear. An ear to hear the Kol Dodi , The voice of The Beloved. If you have even the slightest thought of prayer, He is summoning you! It sure isn't the enemy having you to think like that. Stop! Quiet yourself, turn your spirit to Him, ASK Him what it is He wants to say to you. He is the head of Our faith community, the main one we should be keeping "in touch" with. Amen. FAITH BOOK. I'm just writing out of my spirit. "God if I check in with you as much as I drop by my page…."Abba desires to spend more time with His children. I encourage you to keep an open dialogue going with Him all the time. The more you are around a person, communicate with a person, and share your heart with a person, the more you pick up their ways. You know their voice even in a crowded room. You know their ways, their character, their personality, likes, and dislikes. You come to even think alike, completing one anothers' sentences. How do you get the "mind of Christ"? It's from that communing with Him…and reading the Word. Do both at the same time. In Jewish tradition, studying the Word (Torah), is the highest form of worship. Worship Him! Purpose to respond to Abba Father when He calls. You expect Him to respond to you immediately when YOU call, do you not?!? I just want to exhort you to cherish your time with Him! What a privilege to be able to hear His summons by His Spirit, and because of Jesus' ultimate sacrifice, have free access, 24-7 to Ribono Shel Olam, the King of the universe! Access to Our Father in heaven whenever we want, as long as we want, as often as we want…..Awesome. The people of God need to take advantage of that privilege. Those of us who live in nations where that is freely allowed have no excuse. When you discern that tug at your heart strings, respond to Him. You will find it gets easier and easier to discern and respond; It is walking in the Spirit. Thank you Father, for sharing your heart with us," I miss my time with you". God we love you! Amen. Keep drawing us with your finger of love….. Elohim Koreh…."God calls".
Grace,grace
Prophetess Vickie Lee
| | |
| --- | --- |
| Posted on May 6, 2020 at 7:50 PM | |
Originally Posted
Kerygma Blog
Empty Vessels
Prophetess Vickie Lee: Posted on Monday, October 27, 2014 1:25 AM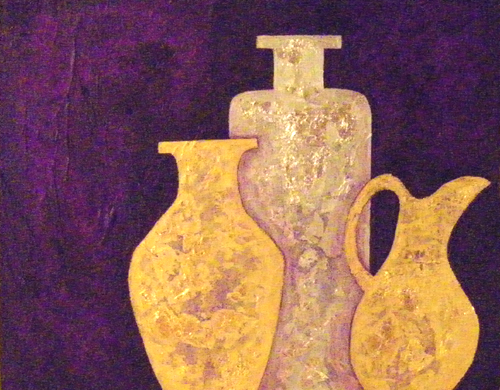 Empty Vessels
There is an interesting idiom which says, "Empty vessels make the most noise/sound." I found God in it!
It means that people who talk a lot and frequently express their opinions are often "talking loud and saying nothing." It means to say that one is noisy because there is nothing IN there. An "empty vessel" is one whose thoughts, etc. clang around, noisily, bouncing off the walls of their intellect, mind and being adding nothing of value. In the world one is better heard if they are full of ideas, education, pride, and self. I have nothing against education or God-ideas, you understand. All good and perfect gifts come from God, including a keen intellect. It is just that the notion of an "empty vessel" in the world is polar opposite to the way the people of God see an "empty vessel". For the child of God desires to be emptied of self, that he or she might be used of God. "An empty vessel makes the greatest sound" is another version of the idiom. Now THAT I can agree with. I am not speaking of just ANY vessel. Oh, no! I mean a vessel of gold, one used of God. For the greatest sound as of a mighty rushing wind blows through such an one, empty of self, yielded to the unction and leading of Holy Spirit. There is Someone IN there! Holy Spirit! We are talking about the gold standard of the sanctified "empty vessel":
2 Timothy 2:20
But in a great house there are not only vessels of gold and of silver, but also of wood and of earth; and some to honour, and some to dishonour.
A vessel of Gold is empty of self! How many times have you heard a minister of the Gospel pray,"God all of you and none of me"? Oh, my! We need to hear from God! We need to hear the "greatest sound"! Even Jesus said it was not HIS teachings, but God's which had such an impact. My teaching is not My own, but His Who sent Me. John 7:16. It was in the power and authority our Father in heaven had given Him. Jesus did not speak on His own, so empty of self, and yielded to God was He. Ah! To be so empty that God gets all of the glory! But how to get there? One way to be emptied of self is to come to the end of ourselves. Lord Jesus! That can be a process. We have to learn to depend on no one, but God! He is to be the anchor of our soul. Now you understand that that comes about only as we lean on have faith in, rely on, and trust in the Lord through a myriad of circumstances and situations. There are no two ways about it. Surrender to the process of purification of the gold. It is about God building character in us. In the Kingdom, character takes precedence over gifting. I remember that early on in my walk with the Lord, he told me,"I have chosen you in the fire of affliction." Ouch! A perfect description. But, Jesus walked me through the fire! Just as He faithfully walks YOU through. He never forsakes us. Bless God!
Isaiah 48:10
Behold, I have refined thee, but not with silver; I have chosen thee in the furnace of affliction.
It is a refining process, Beloved. I would be less than candid if I did not tell you it does not feel good to have the dross, the "works of the flesh" burned off. Any attempt to end the discomfort only prolongs the process. It has been called "redemptive suffering" and the only way "out" is through. There is no way to skip over the process. It is a work of God and it can take years. It is specific to us as individuals and it is life-long, in that we may have to "re-visit" some areas, as needed, sometimes. There may "wilderness" experiences and there is no way around that: You can only get over it by obediently and humbly going through it One can have a call on his or her life, but does not want to let God take them through the process of emptying them of the gunk of which keeps them from truly shining to the glory of God the Father. Specifically, the dross/gunk is:
Galations 5: 19-21
Now the doings (practices) of the flesh are clear (obvious): they are immorality, impurity, indecency, Idolatry, sorcery, enmity, strife, jealousy, anger (ill temper), selfishness, divisions (dissensions), party spirit (factions, sects with peculiar opinions, heresies), Envy, drunkenness, carousing, and the like. I warn you beforehand, just as I did previously, that those who do such things shall not inherit the Kingdom of God.
Let me encourage you to cooperate with God. Surrender! But remember you are going for the gold! Only God can assay as to when one has reached that point. Yes, it is a refining process and it is worth it! If any of that stuff,the doings or works of the flesh, floats around in our vessel, we cannot make the "greatest"sound which shouts "The Kingdom is come near to you." Beloved, "The Kingdom of God is within YOU." In your hearts, in the midst of you, among you, and surrounding you. That is not me talking, but I quote the Lord in Luke 17:21. We have to grab ahold of that because in this hour, God-prepared and trained, vessels of gold, ministering and living out of Kingdom power and authority, is sorely needed. A people making a "sound" which issues from the very heart of God! A people inspired by Holy Spirit. Empty vessels boldly speaking the wisdom of the Word of God. It may be passionate, fiery, anointed, and yes, sometimes loud, but it is not just "noise". That is how folk get healed, delivered, and set free. For the very power of death and LIFE is to reside in our tongues. Consistently! In the Body of Christ universal! Bless God! In Africa, Antarctica, Asia, (glory!) Australia, Europe, ( Hallelujah!) North America, and South America, (Thank you, Jesus!). Empty vessels fit for the Master's use! Doing the work of the ministry right where we are: at home, work, school, the bank, grocers, with family, friends, neighbors, friends or strangers. Whenever and WHEREever, may God use us mightily! Amein. But what do I have to DO, Prophetess?
Same question, same answer right in Holy Scripture:
John 6:28 - 29
Then said they unto him, What shall we do, that we might work the works of God? Jesus answered and said unto them, This is the work of God, that ye believe on him whom he hath sent.
There is no great mystery here, is there? Just love Jesus and nurture your relationship with Him! I have written many times that everything flows from that love relationship with Him. We MUST understand that no Spirit infused, gold-standard, effective, long-term ministry is going to come, apart from that. It is simply the truth:
1 Corinthians 3:11-13
For other foundation can no man lay than that is laid, which is Jesus Christ. [emphasis mine] Now if any man build upon this foundation gold, silver, precious stones, wood, hay, stubble; Every man's work shall be made manifest: for the day shall declare it, because it shall be revealed by fire; and the fire shall try every man's work of what sort it is.
Dear ones, if you would be an empty vessel, emptied by God that is, yield to Him. The foundation of godly character is forged in fire. Gold is only purified in fire. There is a heat in crucifying the flesh to a state of emptiness and absolute surrender to Him. You say you want God to use you? You say there is a call on your life? Well, it is so true that the higher the call the deeper the foundation. You say you want MORE? We cannot MAKE anything happen. Yield to Him!! The more time we spend with Him, the more we become like Him as we acquire the divine nature and character of God. In communing with Him, He is imparted to our very beings. It is "within" us and it is a treasure!
Proverbs 8:21
That I may cause those that love me to inherit substance; and I will fill their treasures.
Beloved, we need to be emptied of self and leaning not to our OWN understanding so that God can fill us with heavenly treasures. A weighty "substance" of the oil of his anointing to pour out to others. That cup King David spoke of as "running over" is more than a cup in our hands, it is to be US in our whole being! Now that is an overflow! May you be blessed by the lyrics from the Rev. Milton Brunson's song, "Available to You"
Lord, I'm available to you,
My will I give to you
I'll do what you say do, use me Lord To show someone the way
And enable me to say
My storage is empty And I am available to you
Ruach haKodesh! Holy Spirit,"enable" us to say with the mouth of an empty vessel, with an undivided heart, with a pure motive,
in spirit and in truth "My storage is empty. Lord, I am available to you!" Have your way, Oh, God!
Geshem B'rakhot (Showers of blessings!)
Prophetess Vickie Lee
| | |
| --- | --- |
| Posted on April 2, 2020 at 3:25 AM | |
Master Reset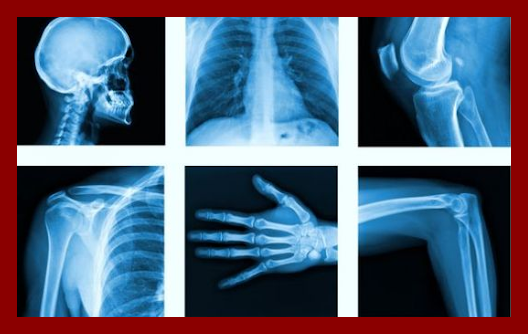 Recently,I heard a television commentator say that this fallout from the COVID-19 pandemic is a "great leveling field". The shuttering of schools and businesses, the roller coaster ride on Wall Street, the unemployment, even the sorrow of illness and death has been stunning. Many have seen over-night changes they never imagined. I can see how it could be seen as a leveling field. But, Abba has been dropping into my Spirit that this season is a reset. He did not say a restart or a reboot, but a reset.  It is a reset both in the natural, but most especially in the Spirit. It's so much bigger than financial markets and the such. A reset is an act or instance of setting, adjusting, or fixing something in a new or different way: as in to reset priorities. Or a broken bone. It brings to mind the vision that Ezekiel had of the valley of dry bones (Ezekiel 37).
Ezekiel 37
1The hand of the Lord was upon me, and carried me out in the spirit of the Lord, and set me down in the midst of the valley which was full of bones,
2 And caused me to pass by them round about: and, behold, there were very many in the open valley; and, lo, they were very dry.
3 And he said unto me, Son of man, can these bones live? And I answered, O Lord God, thou knowest.
The dry bones in Ezekiel's vision are the people of God. The vision of Ezekiel continues with a prophecy of resurrection and restoration for God's people. That is what the reset is: resurrection and restoration, but not just for us. The reset is to profoundly impact the world. The world is being impacted in this pandemic. Now, for a God-impact through the people of God. Yes, there is a reset in the Spirit! To what end? That the Lord might be glorified! The people of God have a hope! There is hope for God's people, there is hope for the Church universal and these dry bones will live again. For the Lord, even "The Great Physician" has done a reset! In the natural world there is a process for resetting fractured, broken, separated bones. It must be done because the bone WILL heal whether or not a physician resets it in its anatomical position. If the bone is not reset correctly, the healing process will keep the bone in its deformed position. What does all of this have to do with the Body of Christ? Scripture tells us we ARE members of his body, flesh, and of his bones! The Bible reads that the Lord loves his Church as a husband loves his wife. The "Bride of Christ" can no longer be fractured. No more schisms in the body!
Ephesians 5
25 Husbands, love your wives, even as Christ also loved the church, and gave himself for it;
26 That he might sanctify and cleanse it with the washing of water by the word,
27 That he might present it to himself a glorious church, not having spot, or wrinkle, or any such thing; but that it should be holy and without blemish.
28 So ought men to love their wives as their own bodies. He that loveth his wife loveth himself.
29 For no man ever yet hated his own flesh; but nourisheth and cherisheth it, even as the Lord the church:
30 For we are members of his body, of his flesh, and of his bones.
31 For this cause shall a man leave his father and mother, and shall be joined unto his wife, and they two shall be one flesh.
32 This is a great mystery: but I speak concerning Christ and the church.
Your Bride worships you, oh God! We may holler we are healed, but are we healed in a deformed position? Because we were not SET correctly. Man-called and set instead of God-set. If we have gone through the process, (and it IS a process), where are the wonder works of a healed AND whole body? Individually and corporately. Lord help us to be "holy and without blemish" as you have called us to be. By the Spirit of God and in the power of the Holy Ghost. Thank God, in his gracious goodness for a reset! We can live again.Yes, Church, there is a PROCESS to reset fractured bones. In the natural, It requires a doctor to manipulate the broken ends of the bone into their original position and fix them in place. We serve a hands-on God! The Lord wants to restore his Bride, his Church to her original position in him that he might be truly glorified. That is a MASTER reset, glory to God, from the Master! That may not always be comfortable. The patient may feel a pressure or a crunching sensation as the bones are reset is what I learned in my research about bone resets. We the Church, too, will most assuredly be taken out of our comfort zone of traditions of man, stagnancy, and legalism. Change and reset is not easy. We ought to be able to feel, hear and see the change. One of the steps in resetting a bone is called external fixation. It is sort of a brace which functions to retain the integrity of bone structures (such as the hand) after a serious injury. Without fixation, long-term or even permanent restriction of movement can happen. Transfer that on over to the Spirit, Beloved! The Body of Christ, "the glorious Church", the Bride of Christ MUST be able to MOVE as the Spirit leads in this hour, season and dispensation. Liberty! Free in Jesus even as our external fixation is being bound in the Spirit as was the Apostle Paul. It is Holy Spirit who braces and supports us. And the Bride of Christ must move with integrity and not be "loosey-goosey" in the things of God. The real-deal: integrity and authenticity. Oh, Lord thank you for the reset! For we are of YOUR bones. Be open to the Lord's " fixation" of your particular place in his Body. " ...For as the body is one, and hath many members, and all the members of that one body, being many, are one body: so also is Christ. We are one and every "bone" and member has its valuable place. The broken bones I wrote of earlier need to be in position including the "hand" of the five-fold ascension gifts of Apostle, Prophet, Evangelist, Pastor, and Teacher. I do not know about you, but I am not trying to dictate to GOD how to set the bones of the Body of Christ! "But now hath God set the members every one of them in the body, as it hath pleased him." 1 Cor. 12:18. That is God's business. I DO want to be a part of the reset! Remember, a reset is setting, adjusting, or fixing something in a new or different way. God! HOWEVER you want to do it in Jesus' Name and by your Spirit! Perfect us. Mature us for the work of the ministry. Be glorified, Lord! As it pleases you, set, anoint, REset those you gave and sent!
Ephesians 4
11 And he gave some, apostles; and some, prophets; and some, evangelists; and some, pastors and teachers;
12 For the perfecting of the saints, for the work of the ministry, for the edifying of the body of Christ:
13 Till we all come in the unity of the faith, and of the knowledge of the Son of God, unto a perfect man, unto the measure of the stature of the fulness of Christ:
We are in world-wide trying times right now, Beloved of God. But there is a sense of excitement and expectation because of the opportunity of God's reset. We cannot come into the stature of the fulness of Christ except we let God DO the "new thing"...the reset we have all been confessing we desire for the past twenty years! "God has a remnant", "Send The latter Rain!", "God, do a NEW thing, "Refresh us...reVIVE us oh, Lord! ". Okay! You know what I am talking about. That has been our heart cry. It is time to see that come to pass. This is a reset! This little bone wants to be placed in her spot that pleases God. How about you? Reset us! Yes, Lord!
Let us be willing for God to reset our priorities. Let us get back to our priority, our first love in submitted, committed obedience. The Lord God Himself is our priority as a faith community and as his Bride. Can we agree and purpose to get out of the way that He might adjust us in our very being so that He CAN do a new thing in us, for us, and THROUGH us? My prayer is that the people of God be reset even as a plant that is replanted so that we "might be called trees of righteousness, the planting of the Lord, that He might be glorified." Isaiah 61:3 According to Isaiah, reset "trees of righteousness" proclaim the acceptable year of the Lord, comfort all that mourn to give them beauty for ashes, the oil of joy for mourning, and the garment of praise for the spirit of heaviness. My God, that is so needed in this earth! One who has been given a Master reset by the Lord, " ...shall build the old wastes, they shall raise up the former desolations, and they shall repair the waste cities, the desolations of many generations. I believe in this instance of setting, adjustment, and fixing in a new way a different way, and that in the current reset, as Isaiah the Prophet wrote, " ...ye shall be named the Priests of the Lord: men shall call you the Ministers of our God…"
Amein,
Prophetess Vickie Lee
| | |
| --- | --- |
| Posted on January 16, 2018 at 4:35 PM | |
Praise the Lord, Beloved of God,
And speaking of love I have been working on my love walk. The more love I have in me, the more of God I have in me. To bring God on the scene is to bring love on the scene; to bring love on the scene is to bring God on the scene, whatever it may be! So I have been listening to "The Love Chapter" of the Bible, I Corinthians 13 over and over and over again. It is the washing of the water of the Word that transforms us. And that transformation is a life-long process. We have none of us arrived. It is the engrafted Word of God that is able to save our souls. So I have been "washing" in an effort to love people with the God kind of love, agape love. As I listened to The Love Chapter quote the Apostle Paul, "Love never fails", I thought, "That is because God IS love!!" (I John 4:8) Love never fails because God never fails!
The LORD is righteous within her; He will do no injustice. Every morning He brings His justice to light; He does not fail, But the unjust knows no shame.                                                                                                                                                                         Zephaniah 3:5
I will say it again in the good king's english: He faileth not! Dear One, let that sink way down off in your spirit. All things are possible with God. WITH God. Be sure you are in concert with God, in harmony with God, in agreement with God and His washing Word. That same Word says our God, our God of love never fails. Amen.

| | |
| --- | --- |
| Posted on January 16, 2018 at 10:50 AM | |
Beloved,
It has been a glorious day, a glorious weekend. Productive and meaningful. That is a good thing! I purpose to stay in the moment. Tomorrow will take care of itself. I can still say God's mercies are new every morning expecting an even BETTER day tomorrow! That passage of scripture is not just for confessing after having a challenging day. Let's prophesy to our future! Goodness and mercy are following us! ( Psalm 23) His angels are literally encamped 'round about us.(Psalm 51) God CARES for us. While this weekend has been great, we are going from glory to glory! Tomorrow....this whole WEEK will be of a Kingdom Kind. Make that your prophetic confession. Sometimes it is a CHOICE how we feel and walk out our day. It is just as easy to choose to be joyous as it is to be in the dumps! The joy of the Lord is a fruit of the spirit and your strength. Share your praise reports no matter WHEN you read this post. It is no accident you are reading it NOW and there is no distance in the Spirit.
Blessings!
| | |
| --- | --- |
| Posted on January 16, 2018 at 10:40 AM | |
Peace to you Beloved,
You know Abba Father is always dealing with us and gently trying to get our attention.
He draws us, even summons us to spend time with Him. It is up to us to respond. We have to respond to Him. This morning He summoned me right in the midst of breakfast. I had just poured the milk on my cereal! It was up to me to postpone breakfast, just drop it right there, and go and see why I was being summoned. I had free will to say, " I hear you Father, but just let me finish this cereal. THEN I will position my self to commune with you." Over the years I have learned to immediately obey when Elohim Koreh, when God calls. If He is calling, He has something to share with me. Right then and there. If I put off getting in a position of hearing from Him, I miss God. The sense of regret, " What did he want to ,NEED to say to me?" hangs with me all day. Jesus said, "My sheep know my Voice." He had a word for me specifically today. He speaks today. He calls to speak to you, a spirit-filled believer, too. Learn to have a quick response. We don't have to walk out our life in darkness or without guidance from God by His Spirit. Respond to the summons, the call, voice of the Lord. Amen.
/