Shopping Cart
Your Cart is Empty
There was an error with PayPal
Click here to try again
Thank you for your business!
You should be receiving an order confirmation from Paypal shortly.
Exit Shopping Cart
| | |
| --- | --- |
| Posted on May 8, 2020 at 1:15 AM | |
Black Velvet Peace
Prophetess Vickie Lee:  Originally Posted on Monday, February 09, 2015 12:35 AM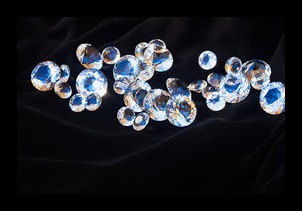 Black Velvet Peace
But if God so clothes the grass of the field, which today is alive and tomorrow is thrown into the oven, will he not much more clothe you, O you of little faith?   Matthew 6:30
There are assignments God has in which He will set his called servant(s) for a time or season. I used to ask God to set me, as a five-fold ascension ministry gift, "like a diamond on black velvet." A diamond on the backdrop of black velvet displays its beauty, cuts, reflected and refracted light, to the highest degree. That was and is my desire: That God be glorified through me in the highest degree, his plans and purposes for my life manifested. For all of us, that is the most meaningful outcome of our lives! Who does not want to live a life of meaning? Sometimes one may be concerned about being in God's perfect will. "Lord, am I doing what you would have me to do?" More importantly, there can be a contradiction between what God has shown us specifically about who we are in Him and where we are currently . He does not see us the way we see ourselves! He may say, 'You are RIGHT where I want you: My servant, my child, mature, making spiritual progress, chosen, called, blessed"...and on and on. "But, I do not 'feel' like that", we think. But what did GOD say? Get out of your temporal feelings! It does not matter what you feel. It is who you are and to Whom you belong! In and through Him we are to display the light of God, illuminated through and by the Word, to reflect his image in love, and all in the beauty of holiness. While it is not about our feelings in our humanity and flesh, I did have an experience with the Lord. This morning in prayer, I felt a velvety presence engulf me! I felt the softness of it. Comfortable. Smooth. It was so peaceful! Abba reminded me that the Christ-like reflection I desire is not possible except I be surrounded by, encased by, Jehovah-shalomn, the God of peace. When Abba surrounds us in his peace, we shine like a diamond set against black velvet. Clothed in the black velvet of the peace of God! While God knows how to set us where we need to be, it is not so much in a particular, place, church, ministry, or even office, as it is in Him. The setting is in Him!
Ephesians 2:6
And hath raised us up together, and made us sit together in heavenly places in Christ Jesus:
Yes, the setting is in the Prince of Peace, Sar Shalomn. He IS our peace and there is no spiritual brilliance apart from Him as the peace over our lives. We cannot get caught up in feelings about a thing or circumstance. Worry will not help anything.
And which of you by being anxious can add a single hour to his span of life?
Matthew 6:27
Many years ago I worked at a local hospital on the operator's board. When calls came in I would transfer them to various offices, nurses stations, and patient's rooms. When the other party picked up the line, I would say, "Transfer!", and put the call through to them. I strive to do God like that when worry tries to rear its ugly head. I "transfer" it to God! I roll it over on Him for He cares for me! No worries, but rather a Holy Ghost "call forward", if you will. For we ministers, that includes ministry concerns on every front. God is in control of ALL of that! I refuse to worry. You should, too. Let us experience the rest of God's all encompassing, velvet-lined peace. Keep it rolling..."Transfer!"
And why are you anxious about clothing? Consider the lilies of the field, how they grow: they neither toil nor spin, yet I tell you,even Solomon in all his glory was not arrayed like one of these.
Matthew 6:28-29
Ah! The setting of the black velvet of peace to which we are called. This world needs God's peacemakers. Peace on earth, goodwill toward men flows out of the people of God. It is a mandate for us. We are his hands and feet, his change agents in the earth realm. That should be our aim: To be ambassadors of peace. It is a mantle upon us. And beneath the wings of that mantle blows the wind of the power of God! That is what gives us "lift' and it lifts up those around us! We have been empowered to change the atmosphere by our very Spirit-filled presence. It takes power to walk in the peace of God in a world so full of the noise of the prince of the air, Satan. That velvety mantle of peace with which the people of God are to be surrounded speaks to a weighty anointing. Real velvet is heavy! The anointing of God on a set apart life which is submitted to God comes with a cost. Are you willing to pay the price for the anointing? God's bright and shining light reflecting through us, draws people to whom we can introduce Christ and minister, in power and demonstration. Salvation, [deliverance, safety, preservation, soundness, healing, ease, protection, wholeness, victory, rescue, provision, and restoration], for souls! May the peace of God be upon your Christ-centered lives. Be clothed in His peace! Bless us to shine like diamonds on black velvet, oh God, the Lord! Shine through us!
Shalomnn - shalomn,
Prophetess Vickie Lee
| | |
| --- | --- |
| Posted on May 7, 2020 at 12:55 AM | |
Chiaroscuro: Light Shines In Darkness
Prophetess Vickie Lee: Originally Posted on Wednesday, March 06, 2013 4:18 PM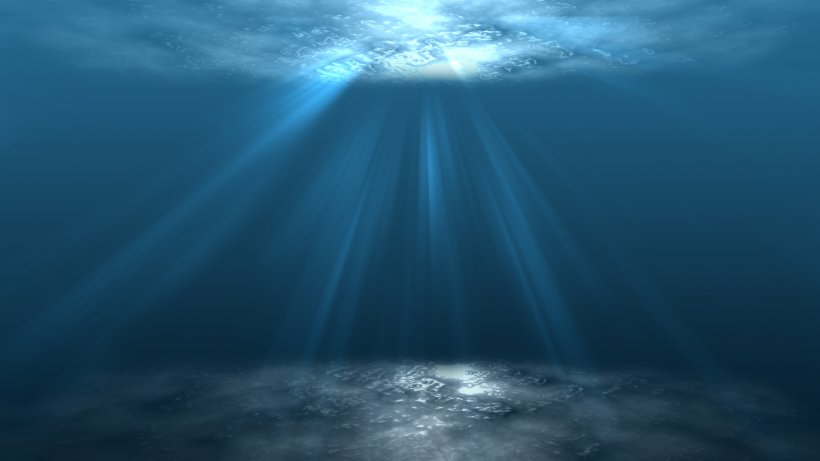 Chiaroscuro: Light Shines In Darkness
      l Again Jesus spoke to them, saying, "I am the light of the world. Whoever follows me will not owalk in darkness, but will have the light of life."
                                                                                                                                                                                                             John 8:12
Recently I ministered to a young person who has had an on-going, long-term physical challenge. After we prayed, I encouraged her to hold on to her healing. God had touched them! Sometime later I came upon this individual in a conversation in which they were complaining, as usual, about that physical ailment. I had noticed their sort of focus on it, the publishing about to everyone about how debilitating it is. You know some people don't want to be healed, delivered, and set free. That thing that ails them has become like an old friend. Their conversations center around what is WRONG in their lives. They are saved and baptized in Holy Spirit, healing belongs to them. But what would they TALK about if they actually received their healing? Like a favorite pair of old slippers, they take comfort in the fact that many have prayed for them, but they've not been healed. It has come to define them, this illness. "I know God can do it, I believe it!", they say. But when God sends one to lay hands in power and authority, the challenged one's own words come right back and cancel out what God had done! We are snared by the words of our mouth, we are taken by the words of our mouth. We must war over our overcomers testimony! Give God the glory! What did God say!
Psalm 119:130
The entrance and unfolding of Your words give light;
To be saved and yet be in a twilight area of not quite fully in the light speaks to being lukewarm. And we know how God feels about THAT! That is correct:: He will spew, even vomit you out of His mouth! Beloved, we are children of the light. It has been said, "Gray is a real color." Not for the Child of God! I am reminded of the lyrics from Casting Crowns' song: "Slow Fade"
"It's a slow fade when you give yourself away
It's a slow fade when black and white have turned to gray
Thoughts invade, choices are made, a price will be paid
When you give yourself away
People never crumble in a day
It's a slow fade, it's a slow fade"
"There are no gray,dingy-white, areas in God: No "Twilight Zone" for "even the darkness is not dark to You.The night shines like the day; darkness and light are alike to You".(Psalm 139:12). Twilight falls just before sunset. Purpose not to "sunset" in your Christian walk and speech! It is not a twilight area of oppression, doubt, compromise, but Jesus our bright and morning daystar! Peter 1:19 And so we have the prophetic word confirmed, which you do well to heed as a light that shines in a dark place, until the day dawns and the morning star rises in your hearts; Understand the World is in light and darkness, a chiaroscuro [kee-ar-uh-SKYOOR-o] "a strong contrasts between light and dark, usually bold contrasts affecting a whole composition." There is light in the world, only because God's elect, "children of the Light" are in the world. We are just not OF the world. There is to be a strong contrast between the world and children of the light. The Bible says "light shines in darkness" for those in right standing with God"! The unsaved need the TRUE light of the revelation of God in Christ. We all do! There is a solution forthe darkness.: Believe on Christ Jesus! Why?"…..that you may proclaim the praises of Him who called you out of darkness into His marvelous light; (I Peter 2:9)
That dear soul I wrote of earlier is to proclaim His praises, not the enemy's problems! The people of God are not to be a mix of light and dark displaying a "spiritual chiaroscuro", for it effects our whole being! Oh, no! In this hour there is no time to be in a gray area, straddling the fence compromising, doubting, being lukewarm, and drifting. That one needing a healing was drifting withchiaroscuro words.: "I am healed, but not really healed, I am sort of healed, I want to be healed, I am almost healed…God COULD heal me…" I will leave you with Jesus' words:
John 12:35- 36
Walk while you have the Light, keep on living by it, so that darkness may not overtake and overcome you. He who walks about in the dark does not know where he goes [he is drifting].
Keep living by the Light!
Prophetess Vickie Lee
| | |
| --- | --- |
| Posted on January 17, 2018 at 5:10 PM | |
A Balm in Gilead
Is there no balm in Gilead?
Is there no physician there?
Jeremiah 8:22
Praise the Lord, Beloved of God,
Sometimes it can all be a bit much, can't it? We live such busy, full lives! I have many irons in the fire and the only way to keep things going is to draw on the Lord. Take tonight for instance. There are a few deadlines approaching and they all seem to want to be the priority. I turned to the Lord, "God oil the gears of my being". I could feel a peace, a calm come over me. Abba soothed me! The "Balm in Gilead" I thought. A balm... it is a soothing, healing ointment. Just what was needed for the scratchy,inflamed places. For, you see, a balm soothes an irritation. I am all right now! I can handle it now! The Great Physician Himself is my medicine. We have to look to the hills from which comes our help. Our help comes from the Lord! Stop right in the midst of whatever ails you and get back centered in Him. Discern his hovering, peaceful Presence right now ! Soothing...healing, Amen. Thank God for Jesus! Verse 19 of Jeremiah asks," Is the LORD not in Zion? Is her King not in her?" Come on, Zion! You know God is with us. And He told me years ago, " I am in the details of your life". No matter how minute or inconsequential you may think it is, God cares for you! God is with you right where you are as the Balm in Gilead. KNOW that and be encouraged. Amen.
Soul peace,
Prophetess Vickie
| | |
| --- | --- |
| Posted on January 17, 2018 at 1:20 PM | |
Hebrews 4:9
"There remaineth therefore a rest to the people of God."
Soul Peace Beloved of God,
This morning in my devotional time, Abba soothed me with the simple direction to simply rest in Him. There was a hovering embrace of restfulness. In this our holiday season I can certainly receive that word and I pray that you can receive it also! There may be much hustle and bustle going on in your lives, but Abba says enter into my rest as you go about your day. I just want to post some scriptures to meditate upon that we may be strengthened, and that the grace, peace, and restfulness of the Lord will be with US and evident to others:
Matthew 11:29-30 (American Standard Version) 
Take my yoke upon you, and learn of me; for I am meek and lowly in heart: and ye shall find rest unto your souls. For my yoke is easy, and my burden is light.
Psalm 91
Whoever dwells in the shelter of the Most High
will rest in the shadow of the Almighty.
I will say of the LORD, "He is my refuge and my fortress,
my God, in whom I trust."
Isaiah 32:18 (New International Version, ©2010)
My people will live in peaceful dwelling places,
in secure homes,
in undisturbed places of rest.
Acts 2:26 (King James Version) 
Therefore did my heart rejoice, and my tongue was glad; moreover also my flesh shall rest in hope
/