Shopping Cart
Your Cart is Empty
There was an error with PayPal
Click here to try again
Thank you for your business!
You should be receiving an order confirmation from Paypal shortly.
Exit Shopping Cart
| | |
| --- | --- |
| Posted on May 11, 2020 at 9:05 PM | |
Re-post of an earlier ARNION MINISTRIES'  blog post.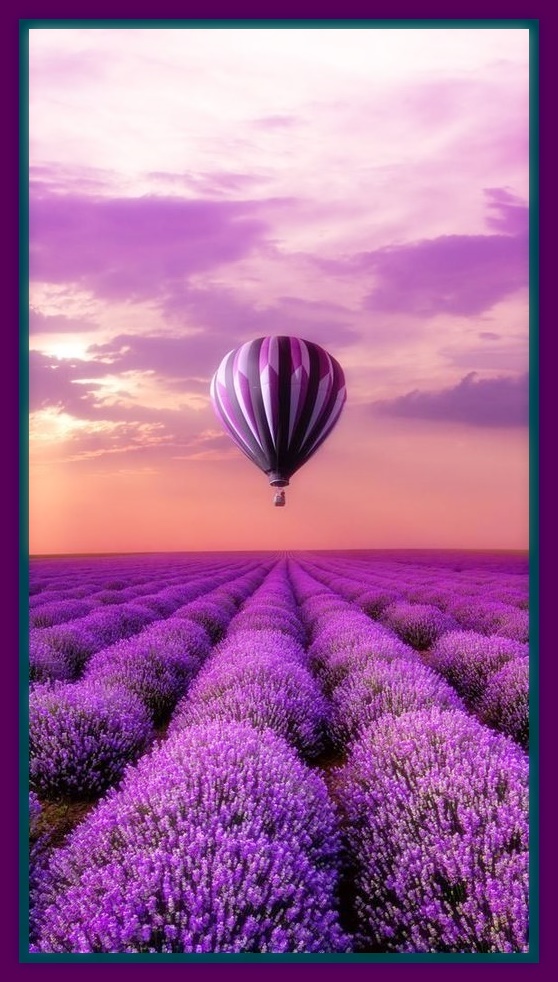 Life Elevated
       Your beginnings will seem humble,so prosperous will your future be.                                                                                                                                  Job 8: 7-9 Msg
In the Kingdom of God we live life on an elevated level. I do not necessarily mean in a material sense, but in a spiritual sense. Life lived on a higher plane, sanctified, purified a holy life. And do not think this is something that you can not achieve with the help of the Lord. Life elevated to a level in which you are walking with god on a daily basis, all day long. Life elevated in which His Presence is evident.Life elevated in which your every move and thought is ," How can I please God in this which I do?" Life elevated in which God is the sustenance of your life, the core of your being in tne with Him. Life elevated in which he is the very banner which goes before you.
Deuteronomy 31:8 
The LORD himself goes before you and will be with you; he will never leave you nor forsake you. Do not be afraid; do not be discouraged.
And again:
God is striding ahead of you. He's right there with you. He won't let you down; he won't leave you. Don't be intimidated. Don't worry."
                                             Deuteronomy  31:8  (MSG)
An elevated life is one in which your every sense is alive in Him! This is so far above and beyond simple material blessings. Do not limit yourself. There is so much more to God than that! An elevated life is blessed in that sense. But material goods are no indication of a life lived in harmony with God! Do not be deceived.
1 Timothy 6:5 (The Message)
The Lust for Money
2-5These are the things I want you to teach and preach. If you have leaders there who teach otherwise, who refuse the solid words of our Master Jesus and this godly instruction, tag them for what they are: ignorant windbags who infect the air with germs of envy, controversy, bad-mouthing, suspicious rumors. Eventually there's an epidemic of backstabbing, and truth is but a distant memory. They think religion is a way to make a fast buck.
In the Kingdom in which one lives an elevated life there is to be found other characteristics: "Righteousness, Peace, and joy in the Holy Ghost." Romans 14:17
An elevated life, even the higher life lived in the power and under the unction of the Holy Ghost is just what is missing for those of us who are "weary in well doing". You are living beneath your means is the problem. You need MORE of God! We all need MORE, MORE,MORE! Not more "things", it is not about retail therapy for a temporary fix. A fix in which you feel better for the moment because of a new outfit, meal, house only to wonder why something is STILL missing. Your flesh will NEVER be satisfied.
God would say "More of Christ", ( including the cross) to you! Have we been willing to pay the price, REALLY willing to pay the price for an elevated life? For an elevated life means our plans and goals are counted but dung, and we tell Abba Father, "Thy Kingdom come, THY will be done". I once heard the quote "When you lay down your life, you pick up gifts." When one is anchored in Christ the material blessings will not get him or her "off" or so caught up that they end up shipwrecked. This elevated life in Christ is so very valuable, that nothing and no one can surpass it. God's love is priceless!
It takes one into the rafters, into an elevated life.
Acts 17:28
28 'For in him we live and move and have our being.' As some of your own poets have said, 'We are his offspring.'
We are His off spring, Children of the King , heirs and joint heirs with Christ. Called to live an elevated life in Him, Our lives being "Hid with Christ in God." (Colossians 3:3)
And Christ is on the right hand of the Father. Therein lays the elevated life! I will write it again: We simply have to pay the price of more of Christ. God I need more of you! Help me to be willing to pay the price. Make me willing to be made willing! Oh! I know it is worth it. I KNOW it is! I am not a "prosperity preacher" in the stereotypical sense. My desire for you and I is a life of prosperity, kingdom prosperity through Christ Jesus. Everything we need is in the Kingdom! We are to be so spiritually prosperous in Him, that our beginnings seem humble in comparison. My desire right now is a boundless life elevated and all that comes with that, Christ-centered, for the Body of Christ. Selah!
Amen,
Prophetess Vickie Lee
| | |
| --- | --- |
| Posted on May 11, 2020 at 5:00 PM | |
 From an earlier post from the Arnion Ministries Insights blog.
Square Peg in a Round Hole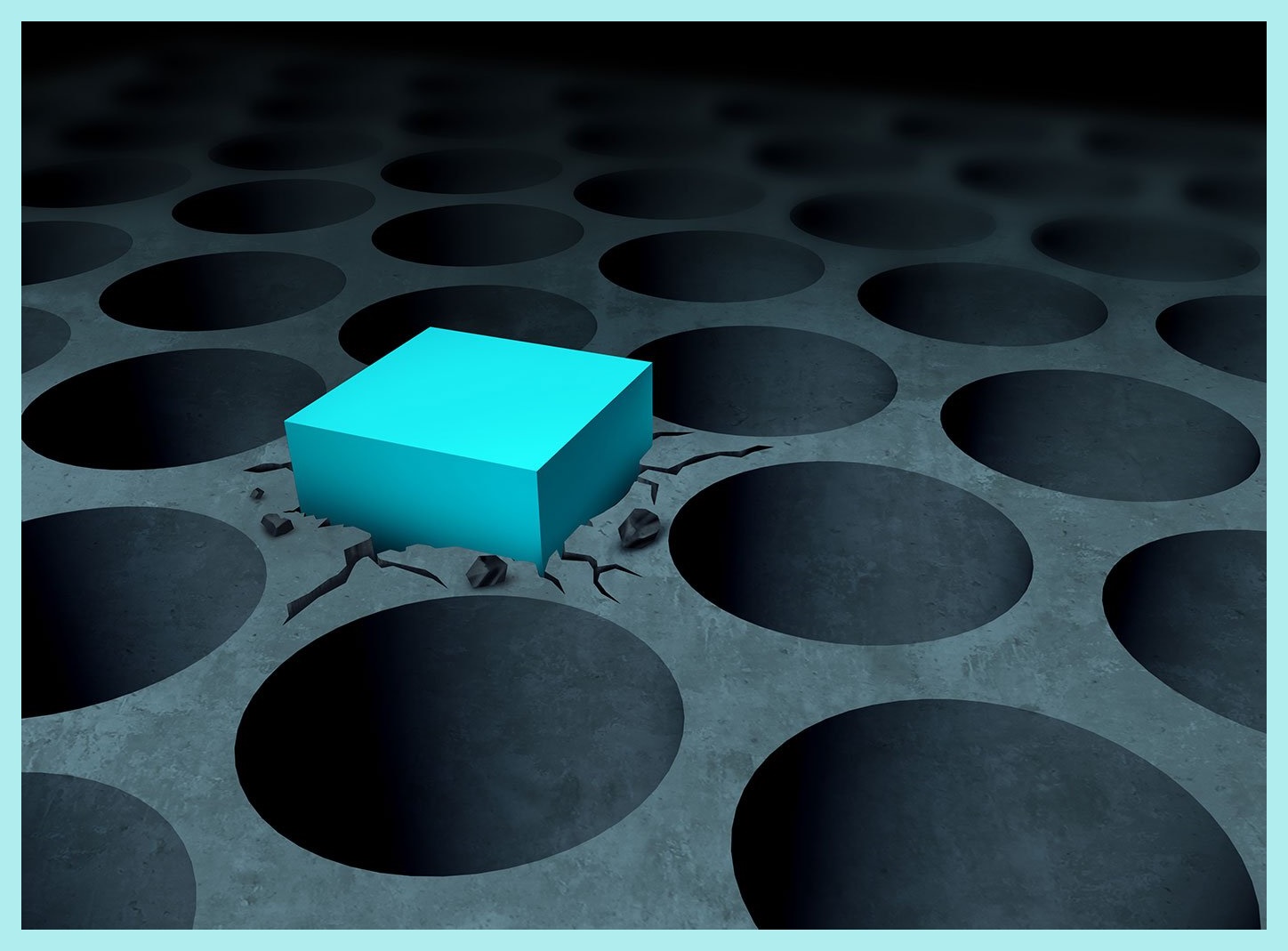 How many of us know, understand, and walk out our lives with a clear and submitted realization that God alone know what is best for us? In Psalm 103:14 David wrote, God "knows our frame", He knows how we are formed. God knows every minute, detailed thing about us! As I pondered that fact this morning, I saw the futility of our trying to do things our OWN way. We have been formed with a particular plan and purpose in mind and the forming is God's. "Really", I thought," how dare we think we can do anything, accomplish anything without the very one who created us?" Only He knows the"who?, when?, what?, where? why?, and HOW?" of it all. I prayed with a dear friend and sister in the Lord just yesterday, " I don't know what to DO!" she said concerning her situation. Yes, but God does! And by His Spirit, the Spirit of Truth He will tell her and us "what to do". To be at the end of ourselves, understanding we don't have the answers, only Abba Father does, is exactly where He wants us! That revelation is one that leads to the leaning on, relying on, and having faith IN God, the One who knows what is best for us. He has been waiting for us to see that truth, and in fact He uses life's challenges to help us "see", all things eventually working for our good. They really do!
To try to have our own agenda and plans, to just try to make it fit and work as an act of human will is just stubbornness and sometimes rebellion. It will not pan out in the long run. If it is not God's will for one's life, that one is like "a square peg in a round hole". It is not a good "fit", uncomfortable, awkward, and out of place and God's position for his or her life. Is Abba Father in the details to that degree? He surely is and I, for one, am glad about it!
Psalm 139: 13-16  ( Msg )
13-16 Oh yes, you shaped me first inside, then out;
you formed me in my mother's womb.
I thank you, High God—you're breathtaking!
Body and soul, I am marvelously made!
I worship in adoration—what a creation!
You know me inside and out,
you know every bone in my body;
You know exactly how I was made, bit by bit,
how I was sculpted from nothing into something.
Like an open book, you watched me grow from conception to birth;
all the stages of my life were spread out before you,
The days of my life all prepared
before I'd even lived one day.
Our lives are an open book before God. We have to be sure we are on the same page as God! Not a step apart from God if we are to lead a meaningful life. Do you know there is a peace and rest in that? The days and stages of my life are "prepared". Thank God! And I will tell you why:
Jeremiah 29:11-12 (Amp)
11For I know the thoughts and plans that I have for you, says the Lord, thoughts and plans for welfare and peace and not for evil, to give you hope in your final outcome.
12Then you will call upon Me, and you will come and pray to Me, and I will hear and heed you.
We may not know everything that is going on in our lives, but God does! "I am scared for how my life is going to turn out", one has said. "I hear what God is saying and His plans for me but…" Trust and believe God! Did he not say in that last passage quoted His plans are to give you a hope and a future, to prosper you, plans not to harm you, plans for peace, and not for evil? No "buts", no fear, for God knows all about it and He knows what is best for you. I am emphasizing that fact on purpose. It needs to be established deep in our spirits. How is that peace and reliance on Our Father in heaven obtained?
Re-read Jeremiah 29:12 above. Call upon Him, come and pray to Him and He will hear you. This is a dialogue between you and God. So much comes back to relationship with Him, does it not? And for many who do not have that relationship through Christ Jesus, there is a confusion as to why their lives are askew. Father knows best! Note the "open book", again:
Psalm 139 ( Msg )
A David Psalm
1-6 God, investigate my life; get all the facts firsthand.
I'm an open book to you;
even from a distance, you know what I'm thinking.
You know when I leave and when I get back;
I'm never out of your sight.
You know everything I'm going to say
before I start the first sentence.
I look behind me and you're there,
then up ahead and you're there, too—
your reassuring presence, coming and going.
This is too much, too wonderful—
I can't take it all in!
7-12 Is there anyplace I can go to avoid your Spirit?
to be out of your sight?
If I climb to the sky, you're there!
If I go underground, you're there!
If I flew on morning's wings
to the far western horizon,
You'd find me in a minute—
you're already there waiting!
Then I said to myself, "Oh, he even sees me in the dark!
At night I'm immersed in the light!"
It's a fact: darkness isn't dark to you;
night and day, darkness and light, they're all the same to you.
A Christ-centered life in which He has "fit"you as he created and formed you to be, is a blessing! Are there still challenges to be overcome? Yes! But you just read He is with you through it all. He promises to never leave you nor forsake you.
God bless You!
Prophetess Vickie Lee
| | |
| --- | --- |
| Posted on May 9, 2020 at 11:10 PM | |
Kissed With Peace
Prophetess Vickie Lee: Originally Posted on Friday, February 15, 2013 10:23 PM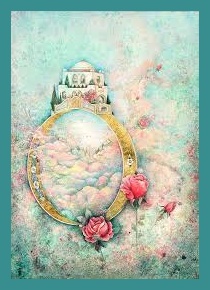 Kissed With Peace
         Mercy and truth are met together; righteousness
                                                                     and peace have kissed each other.
                                                                                                                      Psalm 85:10
Praise the Lord, Beloved of God!
Abba Father was blessing me out of the Psalms this morning when this passage of scripture jumped out at me. Specifically, the phrase " Righteousness and peace have kissed each other." That phrase is a binary truth:Truths presented in pairs within the same verse or passage. Each component is designed to energize the other. There is exponential power latent within each truth that is released. But they must be released in the correct order and proportion. Notice the scripture reads "righteousness and peace", not "peace and righteousness". And that is what was quickened to me! It is about being "in right standing with God": righteousness! That is our position in Christ through faith in Him. It is no good thing we have done! It is a completed work of Jesus Christ, Sar Shalomn,The Prince of Peace. Out of our blood-bought, blood-washed relationship with God we then enter into peace. Peace with God, Jehovah-Shalomn, for He alone is our peace. Indeed, He is the "author of peace." There is synergy between righteousness and peace: They have kissed each other! There is just something about having a clear conscious toward God that allows one to tap into peace way down in your spirit! This morning I thought about how, though one may be in the middle of a storm, he or she can still have the peace that God gives. Peace that passes all understanding! Yes,that one may not have all her " i's " dotted or have all his " t's " crossed, but they are pressing toward the mark of the prize of the high calling of God in Christ jesus. God is holy! And because she or he is "the righteousness of God IN Christ Jesus", that one can call forth peace. Oh, bless God! It is one of the fruit of one's born-again spirit. There is peace in the midst of the storm not because you are in the eye of the storm, but because you are the apple of God's eye! You are in right standing with God and that is paired with peace. That is the Word and God's Word is Truth! Even as I type, Abba would have us to look at the first clause of this scripture, the other binary truths: "mercy and truth". Jesus,The Way,the Truth, and The Life , came that we might come into relationship and sonship with Our Father in heaven. The truth IS, we have obtained the mercy of the Lord! All things are working together for the good, storm or not! Mercy and truth all yoked up together. Righteousness and peace in a holy kiss. It is a Divine Romance, bless God, and He wants us right in the midst! Beloved, in this world we will have tribulation. It is the nature of the beast: Literally! Be not deceived. But be of good cheer, Jesus has overcome the world! And that makes you an overcomer! Remember who you are, KNOW who you are in Christ Jesus! "He is kept in perfect peace,( 'shalomn-shalomn'), whose mind is stayed on You". Think on God! Be strengthened, be encouraged, and be empowered! Receive the POWER released in the Divine kiss of righteousness and peace. I am for peace! "Righteousness, peace, and joy in the Holy Ghost.", belongs to us! (Romans 14:7). Seek them out as your inheritance. Hear what the Spirit is saying!
Psalm 85:8
Let me hear what God the LORD will speak,
for he will speak peace to his people, to his saints;
Heart peace be to you,
Shalomn, shalomn.
Prophetess Vickie Lee
| | |
| --- | --- |
| Posted on May 8, 2020 at 1:55 PM | |
Gold Rush
Prophetess Vickie Lee: Originally Posted on Thursday, December 13, 2012 9:31 PM
Gold Rush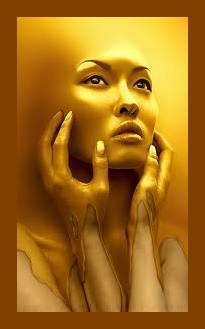 I learned a spiritual truth in a couple of recent, somewhat similar, situations which happened to me. I will share one. My plumber did me wrong. He left the situation that I hired him to address in a worse condition. He deliberately exaggerated damage, lied and treacherously handled what he was to actually repair. There was a "plug" in my mainline…tree roots which needed to be removed. The plumber I hired told me I had a "major problem", he could not fix it and it would cost me about $2000 to address it. He pretended he had so much trouble running a rooter line, saying that it could only go so far. He charged me and left me with no results. Next day, my handy man rented a "snake" at Lowe's and quickly cleared the line. In addition to this dissembling, the professional plumber "repaired" a slow draining sink then when done, Mirabile dictu, "Oh, there's a leak", where there had BEEN no leak before in almost 10 years in this home. He vowed to repair it and did not show up or call for 2 weeks! I had recourse. There were options, licensing organizations I had every right to contact. I heard the Lord say, "If you handle this, If YOU get involved, then MY hands will be off of it! Do not write the licensing agency. Do not call the Better Business Bureau. That will put you in a battle in which I do not want you. Leave it alone." It was not easy: Here is yet ANOTHER situation I could not handle in my own strength. "Husband me!" I had asked the Lord. Handle this for me." And His response was that I was to do nothing. Nothing?!? The battle is not yours, but mine," He said. I could not speak against the plumbing company. I could not "call down fire" or judgement. Because the power of death and life is in my tongue, "The Lord reward you according to your works" was too strong of a declaration. Oh, what if He had decided to reward me according to MY works? Mercy was dispensed. "I am not saying ANYTHING, I said aloud. "The Lord can handle this fight." Two days later the company supervisor called to set up a date to come out and "get this straightened out for you." Glory! I had given up and was prepared to call another plumber to address the matter. I saw God's hand in this because when I obeyed and kept MY mouth off of it and MY hands out of it, HE got things moving. The company had been given a second chance to make things right! Not by me, but by God! HE was the one giving out mercy. God is a God of second chances! There was still opportunity to redeem the company name, and it is called by the owner's very name. The plumber did come. "We had a a big old meeting about you," He said. The owner just wanted to be sure you were not trying to get something for free." This, he said though he knew my sink did not drip and that he broke the pipe ring to cause a leak thus causing a problem where there was none, but which was to cost me to repair. He was in my home to fix it only because I had spoken to the supervisor concerning the matter, and I realized within minutes after he left that he had installed a pipe which was smaller than the original. And so the sink actually drains SLOWER then it did before he ever touched it. This company took my money, said they could not unplug the line, left me with a leak and, finally with a very slow drain. They rewarded me evil for my good. Where I had a valid reason to report them, I had not. But they troubled me. They left me worse off, rather than better off. And it was decided in that "big old meeting" about me.
Psalm 83:5
For they have consulted together with one consent: they are confederate against thee:
They did not realize that when they fight against me they fight against God! It has been a month dealing with this simple plumbing repair job. "Surely THIS time I can write a detailed letter to the licensing agency," I thought. Not so! I heard the Lord say, "You shall keep your peace, and I will fight your battle." Just as in the first situation, I can say nothing. I am not to put my mouth on that company. Though I know that it is a righteous thing with God to recompense tribulation to those who trouble me, I am not to rejoice in the fact that the company will be dealt with. For the owner was at the meeting and so condoned and sanctioned actions taken by his name sake company or it would have not been done. "We will dupe her", they thought. Yes, they conspired against me, but I actually feel sorry for them. I will obey God. I will write no letters, I will make no phone calls. The company is in his hands and I know His hands are upon me. Abba told me that, because I kept MY mouth off of it and MY hands out of it, as He directed, I shall come forth as pure God! I saw gold all around me. Test passed!
Job 23:10
But he knows the way that I take; when he has tested me, I will come forth as gold.
It has been a test, Beloved. Situations where mercy is shown, second chances given, attempts at reconciliation made, though one has been done wrong, are tests. Circumstances where folk actually make plans to harm you and you obey God and make no attempt to exact revenge,is an opportunity to be purified and to be "luminous" even as gold for God! Let me encourage you to keep your mouth off of it and your hands out of it. Whatever "it" is. And Abba Father can not tell you how to handle it except you seek him to get direction. Translation: Keep that testing situation on the altar, keep it in prayer and obey Abba when He tells you what to do. Should He show mercy to that one, humbly accept it, remembering His mercy toward you. Though plots may have been hatched against you, let God fight against those who fight against you! It's a Gold rush! Gold all around you as you allow God to continue to purify you. And the additional blessing is there is a peace and freedom in it. I am just as light hearted! Festering anger is no way for a child of God to live. God is a just God. His word says, "Vengeance is mine." We do not have to be concerned about these types of matters. Roll it over on Him, enter into His rest. It is a simple truth which, when applied to larger problems, will stand one in good stead. He teaches us spiritual principles that we are to exercise in these day-to-day, mundane situations. But be assured, spiritual progress, growth, and muscles are the result.
And a testimony of "Test passed!"
Grace, mercy, and peace,
Prophetess Vickie Lee
| | |
| --- | --- |
| Posted on May 7, 2020 at 11:40 PM | |
Completely Clean
Prophetess Vickie Lee:  Originally Posted on Saturday, April 16, 2011 9:57 PM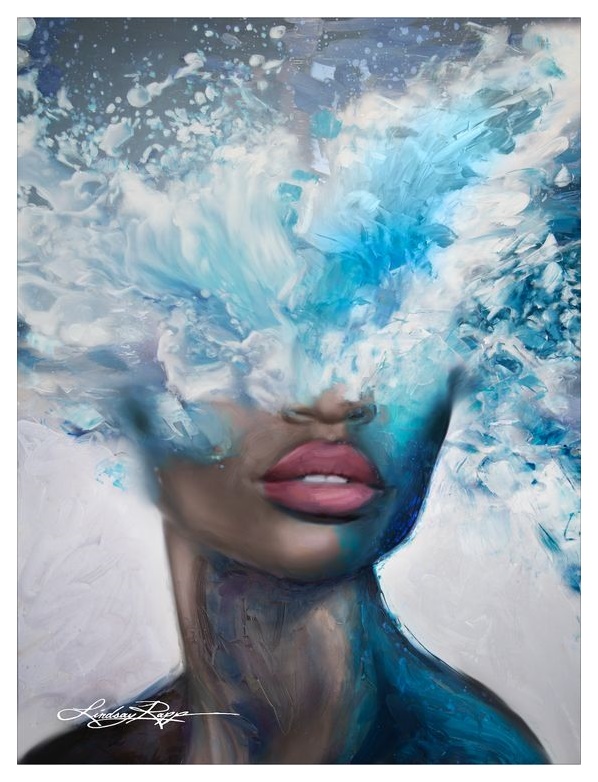 Completely Clean
He came to Simon Peter, who asked Him, "Lord, are You going to wash my feet?" Jesus answered him,
"What I'm doing you don't understand now, but afterwards you will know."
"You will never wash my feet—ever!" Peter said.
Jesus replied, "If I don't wash you, you have no part with Me."
Simon Peter said to Him, "Lord, not only my feet, but also my hands and my head."
John 13:3-15
Peace to you Beloved of God,
The Body of Christ is approaching an important remembrance, one in which we emphasize Jesus' ultimate sacrifice and great victory: His ministry, death, burial, resurrection, and ascension. We will remember Jesus on Resurrection Sunday. Because he died and rose again, we also have a hope of glory! It is a special time for me, too, because it is my spiritual birthday. I came to a saving knowledge of Christ and was baptized in Jesus' Name on Resurrection Sunday eighteen years ago.! Glorrrry! Today as I was listening to the Word, John 13:3 - 15 jumped out at me. One's feet are symbolic of your walk, your life. Have you ever shared your faith with someone and they replied," I have to get myself together before I come to God or go to church."?? I know you told them the Bible says, "Come as you are." Here we see that we have to let Jesus "get us together". He does the washing of our lives, our "feet". Peter had to get that revelation. Jesus IS Lord, and it is because of his great humility born of compassion for us that He did and does "wash our feet". Through faith in Jesus, we are made "completely clean", born again! "One who has bathed," Jesus told him," doesn't need to wash anything except his feet, but he is completely clean. You are clean, but not all of you." His is a completed work. In verse 14 Jesus tells Peter if He as our Lord and teacher, washed our feet/cleansed our walk we ought to do the same thing. " I have set you an example", He said. We are to continue in the act of helping one another walk out our Christianity in cleanliness and purity of life. How? The same way Jesus did! His whole life was our example: He constanty leaned on Abba Father, was led of the Spirit, spoke and obeyed the Word, operated in the fruit and gifts of the Spirit, communed (prayed) to Abba and did only what He saw his Father do as a result of it. Jesus is our exemplar, do "just as I have done" He tells His disciples.(vs.15). That would be US, too! We are to wash one another's lives/"feet" as he did through teaching, preaching, modeling, and obeying the Word. It is the Word which implanted and rooted [in our hearts] contains the power to save our souls. (James 1:21) Our Spirits are saved but our SOULS, our thoughts,desires, and actions are a work in process! It is a life-long process. We have to hold one another accountable. The Body of Christ must let Jesus, the Word made flesh, keep washing our feet! We can talk the talk, but we have to walk the walk, and we have to do it with clean feet: Holiness!
Ephesians 5:26
that he might sanctify her, to make her holy, having cleansed her by the washing of water with the word,
Blessings!
Prophetess Vickie Lee
| | |
| --- | --- |
| Posted on May 7, 2020 at 7:00 PM | |
Three Dimensional Christians
Prophetess Vickie Lee  Originally  Posted on Friday, February 15, 2013 10:21 PM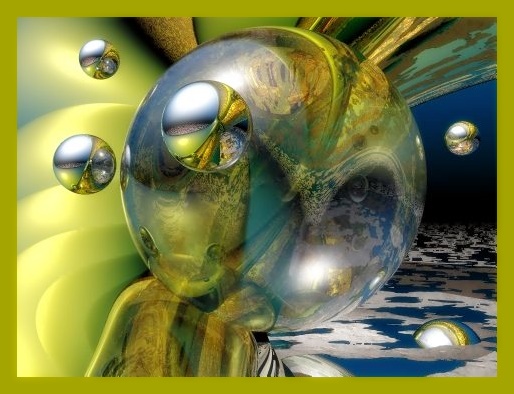 Three Dimensional Christians
Grace to you, from God the Father, and from the Lord Jesus Christ,
Are you Kingdom minded? Thy kingdom come, thy will be done, Abba! On earth as it is in heaven. Beloved,if the Kingdom of God is going to manifest in the earth realm, it will manifest through we, His people. We are workers together WITH Him. Why, we are His very Body and the Kingdom of God is in us! There is another dimension in the Kingdom we need to bring to bear on earth. Frankly, it is long past time to stop preaching to the choir and to bring the Kingdom to the world: The lost and unsaved, the oppressed and sick, the back-slidden and prodigal. Our mindset has to expand to the degree that we see the whole wide world as our "congregation." Expect the supernatural! Everywhere! "The harvest is ripe" has never been more in effect. The Great Commission to " Go" is mandatory! ( Mark 16:15) I discern the push of it in the Spirit, for it brings God no pleasure that anyone should die in their sin.
Ezekiel 18:23
                  Have I any pleasure at all that the wicked should die? saith the Lord GOD: and not that he should return from his ways, and live.
Souls are in the balance! Recently I learned the "3 D's" of evangelism. The Church is the ecclesia ~ "The called out ones". All Christians are "called" to evangelize. If you are saved and you belong to God , you have been given the ministry of reconciliation, (II Cor. 5: 17-19). "I do not know what my gifting is, what God wants me to do, what my ministry is", you may have said. Yes , you do! You are to reconcile man back to God. Evangelize! Evangelism is not just for the "Evangelist". Be encouraged, evangelism is simply introducing people to Jesus. The five-fold ascension ministry gift of the evangelist is equipped with particular spiritual gifts needed for His or her ministry/office. But, surely we can all tell someone else about the goodness of the Lord in our own lives! I want to share the "3 D's of evangelism: declare God's Truth, display God's love, and demonstrate God's power. Beloved, out of a heart of love speak the Truth to that one who needs God! God's Word is Truth: declare John 3:16 and its truth in YOUR life.Share your testimony! Acts of kindness is a way to display God's love and to tell others about God. Walk in love. And Abba has taught me, through trial and error, to take every opportunity to pray for people. Sometimes, I miss it! One has to develop a sensitivity to subtle request and volunteer, ( "May I pray for you?"), if a person does not outright request prayer. When we pray for others, we let God demonstrate Himself. God moves by His Spirit as the Spirit wills. We do not have to perform, just "declare, display, and demonstrate"! What does this have to do with being a "three dimensional Christian"? It is a play on words: Our "3D's" is not the same as what the world usually thinks of: namely "3-D movies" with their life-like characteristics. And yet there is a connection for the definition of 3-D has to do with 3 dimensions or aspects: length, width,depth/height. As we Saints come to comprehend what is the breadth and length and height and depth and come to know the love of Christ that surpasses knowledge, we are filled with the fullness of God! We move into deeper insight and a full-orbed Christ-likeness and perspective on the Kingdom of God. And we just have to "declare,display, and demonstrate" it to others! Three Dimensional Christians ministering the actual life of God, not " Life-like characteristics". As we approach the new year, my prayer is that we move into a fuller dimension of Christ, manifesting the Kingdom of God far and wide. Church is not the 4 walls of a building on Sunday and a mid-week service. The people of God are the Church Universal. One final thing, the Word must be in us if we are to declare it: Digest the Word! Only when we are out of the way can God's love be on display: Die to self! Let God be glorified. In order to demonstrate the power of God, one must absolutely depend on Him. These action verbs work in tandem. Let us purpose to live a supernatural life out of the Kingdom of God as Three Dimensional Christians!
Thank you, Lord Jesus!
Prophetess Vickie Lee
| | |
| --- | --- |
| Posted on May 7, 2020 at 12:55 AM | |
Chiaroscuro: Light Shines In Darkness
Prophetess Vickie Lee: Originally Posted on Wednesday, March 06, 2013 4:18 PM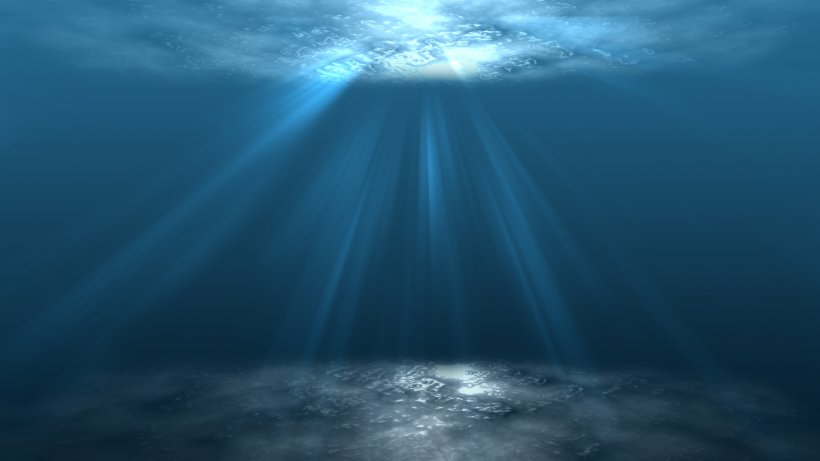 Chiaroscuro: Light Shines In Darkness
      l Again Jesus spoke to them, saying, "I am the light of the world. Whoever follows me will not owalk in darkness, but will have the light of life."
                                                                                                                                                                                                             John 8:12
Recently I ministered to a young person who has had an on-going, long-term physical challenge. After we prayed, I encouraged her to hold on to her healing. God had touched them! Sometime later I came upon this individual in a conversation in which they were complaining, as usual, about that physical ailment. I had noticed their sort of focus on it, the publishing about to everyone about how debilitating it is. You know some people don't want to be healed, delivered, and set free. That thing that ails them has become like an old friend. Their conversations center around what is WRONG in their lives. They are saved and baptized in Holy Spirit, healing belongs to them. But what would they TALK about if they actually received their healing? Like a favorite pair of old slippers, they take comfort in the fact that many have prayed for them, but they've not been healed. It has come to define them, this illness. "I know God can do it, I believe it!", they say. But when God sends one to lay hands in power and authority, the challenged one's own words come right back and cancel out what God had done! We are snared by the words of our mouth, we are taken by the words of our mouth. We must war over our overcomers testimony! Give God the glory! What did God say!
Psalm 119:130
The entrance and unfolding of Your words give light;
To be saved and yet be in a twilight area of not quite fully in the light speaks to being lukewarm. And we know how God feels about THAT! That is correct:: He will spew, even vomit you out of His mouth! Beloved, we are children of the light. It has been said, "Gray is a real color." Not for the Child of God! I am reminded of the lyrics from Casting Crowns' song: "Slow Fade"
"It's a slow fade when you give yourself away
It's a slow fade when black and white have turned to gray
Thoughts invade, choices are made, a price will be paid
When you give yourself away
People never crumble in a day
It's a slow fade, it's a slow fade"
"There are no gray,dingy-white, areas in God: No "Twilight Zone" for "even the darkness is not dark to You.The night shines like the day; darkness and light are alike to You".(Psalm 139:12). Twilight falls just before sunset. Purpose not to "sunset" in your Christian walk and speech! It is not a twilight area of oppression, doubt, compromise, but Jesus our bright and morning daystar! Peter 1:19 And so we have the prophetic word confirmed, which you do well to heed as a light that shines in a dark place, until the day dawns and the morning star rises in your hearts; Understand the World is in light and darkness, a chiaroscuro [kee-ar-uh-SKYOOR-o] "a strong contrasts between light and dark, usually bold contrasts affecting a whole composition." There is light in the world, only because God's elect, "children of the Light" are in the world. We are just not OF the world. There is to be a strong contrast between the world and children of the light. The Bible says "light shines in darkness" for those in right standing with God"! The unsaved need the TRUE light of the revelation of God in Christ. We all do! There is a solution forthe darkness.: Believe on Christ Jesus! Why?"…..that you may proclaim the praises of Him who called you out of darkness into His marvelous light; (I Peter 2:9)
That dear soul I wrote of earlier is to proclaim His praises, not the enemy's problems! The people of God are not to be a mix of light and dark displaying a "spiritual chiaroscuro", for it effects our whole being! Oh, no! In this hour there is no time to be in a gray area, straddling the fence compromising, doubting, being lukewarm, and drifting. That one needing a healing was drifting withchiaroscuro words.: "I am healed, but not really healed, I am sort of healed, I want to be healed, I am almost healed…God COULD heal me…" I will leave you with Jesus' words:
John 12:35- 36
Walk while you have the Light, keep on living by it, so that darkness may not overtake and overcome you. He who walks about in the dark does not know where he goes [he is drifting].
Keep living by the Light!
Prophetess Vickie Lee
/