Shopping Cart
Your Cart is Empty
There was an error with PayPal
Click here to try again
Thank you for your business!
You should be receiving an order confirmation from Paypal shortly.
Exit Shopping Cart
| | |
| --- | --- |
| Posted on July 7, 2020 at 4:00 PM | |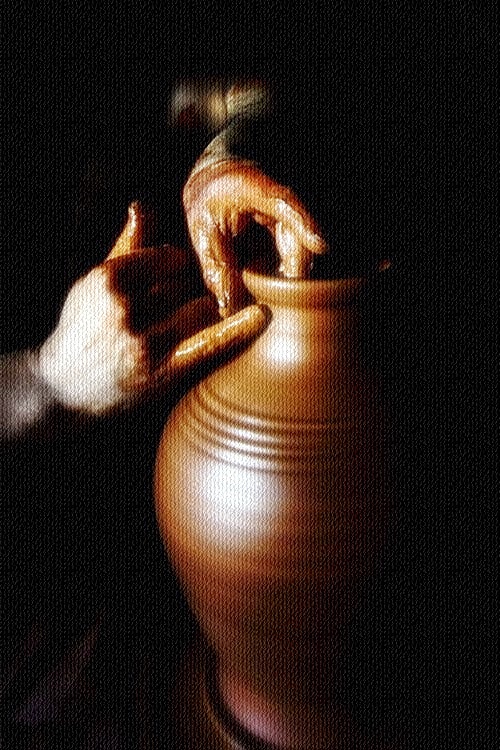 For you created my inmost being;
you knit me together in my mother's womb14
I praise you because I am fearfully and wonderfully made;
your works are wonderful,
I know that full well.
                                                                       Job 138: 13-14
My cousin Vince has a wonderful and witty sense of humor! His East Texas accent makes it that much better! "You're so FUNNY Vince, I laughed. "Just like God made me," he smiled. I thought of that brief conversation as I viewed 'The Voice" talent show this evening. I enjoy shows like that, " America's Got Talent", "Songland", ...because I can find God in them due to the creative uniqueness of each artist on stage. The artists who stand out are the ones that sing or perform in their own unique way. They add their own twist to their performances, their own accent. And the songwriters put a little bit of themselves into their songs…..both when they write them and when they perform them. The songwriters always mention how some real life situation informed their song.
It is the same when we minister, isn't it? There's a different impact because it comes from a real place. And just as the artists on talent shows shine when they do their thing in their own authentic voice, not trying to sound like or BE like anyone else, it should be the same in ministry. "Just like God made me", is just fine. And the people of God should receive it that way just so long as the ministry lines with the Word of God, is Christ centered, and bears witness in one's spirit. . Each vessel is unique! Stop trying to tell God what it's SUPPOSED to be like. That "unique" different vessel just may house the answer to your prayer. So, yes, I enjoy the talent shows because they remind me that God gave all of us SOME gift to offer. Just release it, exercise it, step out and allow him to shine in it with a "Just like God made me!" attitude. Be YOU in Christ Jesus for there is liberty in Christ. Be free! Free in the Spirit of God! Be led of him because He wants to use you as he formed you in your mother's womb. There's a specific assignment that YOUR form is made for! I enjoyed "The Voice" tonight But we have to know there is an ear listening for the voice of God that will hear it because of your accent. Because of your unique delivery. Because of God's anointing housed in your unique vessel. God is full of variety and creativity. He cannot and will not be boxed off and predictable. Those who are supposed to hear you, will hear you, WHEN they are to hear you.And it will be beautiful because He has made everything beautiful in his season.
You know what else I noticed about it? The experienced artist, those who had already "made it". were looking for a fresh voice, sound, delivery to infuse the unique in THEIR acts. Yes, they were established, but they did not want to become stagnant. They were willing to help, advise, coach, perfect "up and comers" and in doing so, they THEMSELVES were refreshed. On one song the traditional was still there bridging to the "new thing". The genre was still recognizable, but they mentioned the need to draw in their audience,TO GET THEIR EAR, to have their voice heard. And most importantly, to have their audience participate. It all made for better music. How much more in effective ministry where "just like God made me" fused not with the traditions of man or the unenlightened, but with the anointed, the rhema of God? It just blesses me! I really feel like those who have a challenge with you or I, created "just like God made me", must take that up with God.
Job 38: 4-7
4 Where wast thou when I laid the foundations of the earth? declare, if thou hast understanding.
5 Who hath laid the measures thereof, if thou knowest? or who hath stretched the line upon it?
6 Whereupon are the foundations thereof fastened? or who laid the corner stone thereof;
7 When the morning stars sang together, and all the sons of God shouted for joy?
It is not our job to tell God how to rule and reign. Or HOW he should manifest, whom he should flow through or in what PARTICULAR way. Let us celebrate God as He gets the glory through his people. A royal priesthood which He created, justified, trained, prepared, sanctified, and consecrated for his use. I do not want to miss God because I cannot receive their "accent". If it is inspired by the breath of God, I am here for it! Be glorified, Lord Jesus! I am praying that your desire is to used in the Kingdom of God with a hearty and bold "Just like God made me!"
Go forth in power, unique one!
Prophetess Vickie Lee
| | |
| --- | --- |
| Posted on May 11, 2020 at 4:40 PM | |
From an earlier Arnion Ministries blog post: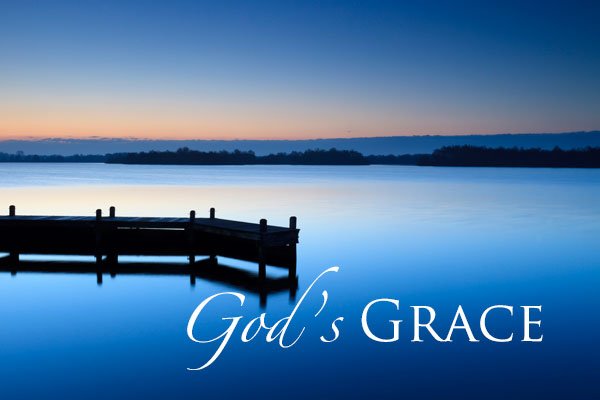 Where of I was made a minister, according to the gift of the grace of God given unto me by the effectual working of his power.
         Ephesians 3:7
Graced of God
"Blessed and hightly favored!", has become an automatic response for some when asked, "How are You?". While that may be a true statement and is a good confession when spoken out of one's spirit and in faith, there is more. John 1: 14 reads "And the Word was made flesh and dwelt among us, (and we beheld his glory, the glory as of the only begotten of the Father,) full of grace [favor, loving-kindness]and truth." Here we see that another aspect of FAVOR is grace.
Grace means favor. In further digging on this subject, I learned that " favor is of many kinds."
Favor shown to the miserable we call mercy; favor shown to the poor we call pity; favor shown to the suffering we call compassion; favor shown to the stubborn we call patience: But favor shown to the unworthy we call GRACE! (Bullinger, p. 135). We are " Being justified without a cause by His grace. By grace we are saved through faith. But Abba had me looking at being "favored" in a different light today. It is to be graced, graced of God! Webster's says grace is "A Divinely given talent or blessing." Abba Father wants us to see that aspect of being favored where we are graced, equipped, if you will, to be about His business! He graces us to do what He has called us to do in Kingdom authority. From The Great Commission, to teaching Sunday school, to laying on of hands. It is all done in His grace," an excellence or power granted by God" that enables us to do anything at all for Him. And apart from Him, we can do nothing. There is a lost and dying world out there! The harvest is ripe! We are to take the gifts,and "talents" whether it be one or five, and bless others through ministry and sharing the gospel. The "good news" is to be spread abroad. We have been graced as "ministers of reconciliation" to do just that. I want you to know that, yes, you ARE "highly favored"! But a facet of that favor is the grace to tell someone about Jesus according to Mark 16:15 - "Go ye into all the world, and preach the gospel to every creature." Amen.
The grace of the Lord Jesus Christ,
the Love of God, and the
communion of the Holy Ghost
be with you all,
Prophetess Vickie Lee
| | |
| --- | --- |
| Posted on May 9, 2020 at 8:40 PM | |
The Mystery of a Moment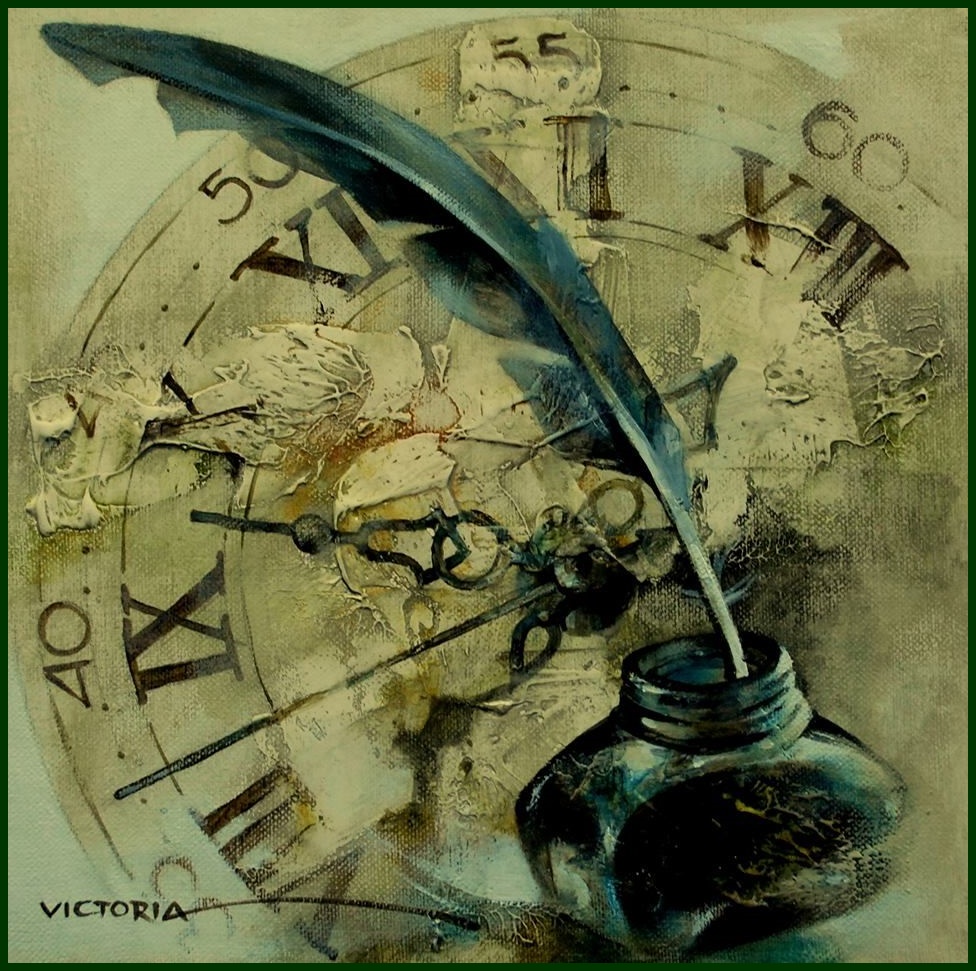 I recently heard an adage that intrigued me. "The mystery of a moment: It is small enough to ignore, but big enough to change the rest of your life." It is very true. Our lives are full of moments that "got away" or, because of choices made, can literally change our lives for better or worse. We are the ones who make the choices. I thought of the recent incident in Atlanta where that young man lost his life because of a poor choice made, that in a moment changed the key players lives forever: They are being charged with murder. That is an extreme example, but we are faced with moments of decisions that impact our lives all the time. As Christians, we know that our lives are not our own, we are bought with a price. Christ laid down His life for us, shed His blood for us that we might have life eternal. We cannot do what ever we want.
1 Corinthians 6:19-20 
19What? know ye not that your body is the temple of the Holy Ghost which is in you, which ye have of God, and ye are not your own?
20For ye are bought with a price: therefore glorify God in your body, and in your spirit, which are God's.
Well, we CAN do what we want, but we must be ready to deal with the consequences. Learning to obey the leading of God by his Spirit, is to move in the moment. And in that moment your life is changed by bringing you closer and closer to the center of God's perfect will for you. Here a little, there a little. God's leading is so gentle, and can be easy to miss the moment. That is why I practice to try to obey his leading immediately. You should, too! I remember once, I was at a stop sign waiting the right of way to cross the intersection. I saw a car approaching from my right and I had the right of way. Halfway across the intersection I heard in my spirit," She will not have time to stop"' I did not try to analyze it, I put my foot on the brake and in that instant, that moment, the other car whizzed by right in front of me! As I watched them pass by, I saw that the lady in the car was in animated conversation with her passenger. She never slowed down, never seem to even see me. I know my life was spared that night, in that moment, because I did not ignore what I heard. By the by, I was on my way to an intercessory prayer meeting. Abba Father desires to lead and guide us moment by moment in this life. Apostle Paul admonishes us to be led of the Spirit as children and heirs of God (Romans 8). It is important to take a moment to get the mind of Christ before we embark on plans, large or small. Take a moment before you speak or act. Being impulsive has its place, but even that should be tempered by the leading of God. It can change the rest of your life,it is the mystery of a moment. My prayer for you is that you acknowledge God in everything that you do, moment by moment.
Bless you!
Prophetess Vickie Lee
| | |
| --- | --- |
| Posted on May 8, 2020 at 10:00 PM | |
Originally posted October 2010

Examine Yourself, Consider Your ways:
                   A Call to Holiness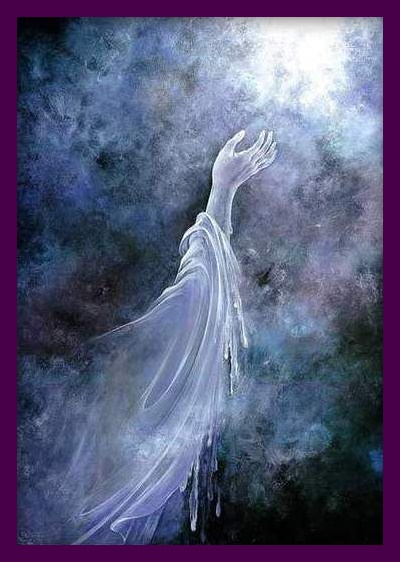 But as he which hath called you is holy, so be ye holy in all manner of conversation;

                                                                                                                             1 Peter 1:15
Grace to you and peace from God our Father and the Lord Jesus Christ,
Abba Father has impressed upon me to share the word he gave me for the True Prophets Conference in Nashville this past weekend. As I told the saints at the conference it is a word for the Body of Christ universal. You are probably thinking, " Who does she think she is?!? A word for the universal Body of Christ indeed!" You must remember it is not my word, but what Father gave me to share. I am declaring His heart to His people. In myself, I have nothing to say. It is my prayer that this word will cause you to do some reflection, and I feel that I am joining my voice with other prophetic voices speaking along the same lines, by the same spirit of God. The conference theme, "Where Are The True prophets of God?" is a question only God can answer. In the foundational scripture, I Kings 18:21, Elijah ask the Israelites, "How long will you waver,(limp, waver, hesitate), between two opinions? If the Lord is God, follow him; but if Baal is God follow him." "Where Are The True Prophets of God?" is a good question that needs to be asked AND answered. As one man of God said," There is a weight of responsibility on God's people to correctly identify whom God has set before them and there is a choosing. " If the Lord be God, follow him, but if Baal, follow Him." A true prophetic voice is meant to establish a solid foundation for repentance and sanctification to God. The people of God need to be able to recognize when a genuine, authentic, God called, sent, and set true prophet has been raised up among them or has been sent to them. The foundation of the church is built upon the five-fold ascension ministry gifts of the apostle and the prophet. The enemy knows the critical importance of the foundation of The Church, and that is why he tries to shut down the prophetic voice by focusing on "false prophets" exclusively. To be sure we must be discerning in this area, but we cannot throw out the baby with the bath water. The emphasis on the "false", paints everybody with the same brush. There are true prophets of God! I was reminded of an aspect of my prophetic ministry assignment: …" teach  my people the difference between the holy and the common or profane, and cause them to distinguish between the unclean and the clean." (Ezekiel 4:23) In our case, between the false and the true. Father God would have us consider two character traits in the context of the prophetic office holder. Because we are a prophetic people, however, we are ALL to examine ourselves in these same areas. In a sense we are all prophets when it comes to living right, knowing God's Word and commandments, or speaking to someone who needs to hear and understand God's ways. That does mean one is set in the OFFICE of the prophet or prophetess; but the whole church as a unit is called to be a prophet to the world, manifesting Christ's ministry as the spokesman for God: at work, in the marketplace, at school, wherever there is a need. Now the question is personal! "Where ARE the true prophets of God?" Now we must turn the light on ourselves. We are distinguishing between the false and the true by looking at godly character for prophets and a prophetic people. Examine yourself, consider your ways: This is a call to holiness. Current events of even the past two or three weeks should help us to see why Abba would make this call. Again. It is to the Body of Christ universal. It is not a Black thing, it is not an Anglo thing, it is not a male thing or a female thing. It is a God thing and He is calling for genuine holiness! One character trait Father focused on was purity of heart. Matthew 5:8 reads ." Blessed are the pure in heart, ( those especially conditioned by the revelation of God's grace), for they shall see God. Prophecy is a revelation gift, and revelation from God calls for purity of heart.
Psalm 24:3-4 
Who may ascend the mountain of the Lord?
Who may stand in his holy place?
The one who has clean hands and a pure heart,
who does not trust in an idol
or swear by a false god.
True prophets stand in the counsel of the Lord to see or hear his word. Having stood before God, he/she is sent to stand for God, before his people to speak his Word, and HIS word only. Father God then brought my attention to verse 10 of the same book and chapter:
Matthew 5:10  Amplified Bible 
   Blessed and happy and [a]enviably fortunate and [b]spiritually prosperous (in the state in which the born-again child of God enjoys and finds satisfaction in God's favor and salvation, regardless of his outward conditions) are those who are persecuted for righteousness' sake (for being and doing right), for theirs is the kingdom of heaven!
Prophets and a prophetic people are to BE and DO right. We are to be righteous. He uses prophets as an example of how to walk that out because it is part and parcel of the prophetic call:
James 5:10-11   (The Message)
 Take the old prophets as your mentors. They put up with anything, went through everything, and never once quit, all the time honoring God. What a gift life is to those who stay the course! You've heard, of course, of Job's staying power, and you know how God brought it all together for him at the end. That's because God cares, cares right down to the last detail.
They honored God by walking in holiness as we are to do that we might see the kingdom of heaven. Jesus defines the Kingdom of heaven in The Parable of the Marriage Feast (Matt 22).To summarize, the King invited guest to the feast who repeatedly refused to come. The Bible says they paid no attention, were unconcerned and in fact they made light of the summons and call, treating it with contempt. They hurt and killed the king's servants. They went off one to his field, another to his business. This defines a false prophet; the fields are white for harvesting but that one treats it as HIS field or church, HIS money making business venture, hurting the people of God. Except the Lord build the house, they labor in vain that build it. The parable reads the king became angry saying "The wedding feast is ready, but those invited are not worthy." Do you see the parallels? There is a "summons" a call to the prophetic office or prophetic life, but is it being made light of it, treated it with contempt, is the high calling of God in Christ Jesus diminished or treated in a common way? Such people are deemed "unworthy" Where is the purity, the righteousness the holiness? This is a call to Holiness! Examine yourself, consider your ways. We are to walk worthily of the call:
Ephesians 4
1  I THEREFORE, the prisoner for the Lord, appeal to and beg you to walk (lead a life) worthy of the [divine] calling to which you have been called [with behavior that is a credit to the summons to God's service,
We are looking for true prophets of God. God's prophets admonish direct, encourage, correct, intercede, teach, counsel, reprove and warn. In laying a foundation in the church, prophets call for purity of mind and soul in the people of God. God uses them and ministers through them to bring the people back to order, back to reality, back to obedience by setting standards. God does nothing unless He reveals his secret counsel to His servants the prophets (Amos 3:7). He warns his people through his prophets. This is a call, a charge to holiness! For ALL of us, prophets included!!
To complete the summary of The Parable of the Wedding Feast, other guest were invited the feast and as the king looked over the guest he noticed one who was not dressed correctly. " Friend, how did you get in here without putting on the appropriate wedding garment?", asked the king. He was speechless. He was taken out and thrown into utter darkness. (verse 12) The "friend" was called, sitting AT the Kings table, but he did not have on the white lined garments of a wedding guest. Someday the Bride of Christ, His church, will sup at the marriage Supper of the Lamb, clothed in fine linen clean and white. Abba is reiterating the symbolism today!
White lined is symbolic of HOLINESS:
Revelation 19:8 
She has been permitted to dress in fine (radiant) linen, dazzling and white--for the fine linen is (signifies, represents) the righteousness (the upright, just, and godly living, deeds, and conduct, and right standing with God) of the saints (God's holy people).
Examine yourself, consider your ways: This is a call to holiness.
We are a Kingdom people ordained to walk in power and authority. Some people think holiness comes from power, but you should know that power comes from holiness, His character and nature. Abba Father wants us to operate in power and demonstration and to live holy lives.
1 Peter 1:13-16

A Future in God
  So roll up your sleeves, put your mind in gear, be totally ready to receive the gift that's coming when Jesus arrives. Don't lazily slip back into those old grooves of evil, doing just what you feel like doing. You didn't know any better then; you do now. As obedient children, let yourselves be pulled into a way of life shaped by God's life, a life energetic and blazing with holiness. God said, "I am holy; you be holy."
This is a call to holiness!
Amen,
Prophetess Vickie Lee
| | |
| --- | --- |
| Posted on May 7, 2020 at 6:25 PM | |
Bruised Fruit
Prophetess Vickie Lee:  Originally Posted on Wednesday, October 30, 2013 10:52 PM
Bruised Fruit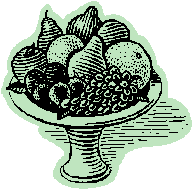 Remain in me, as I also remain in you. No branch can bear fruit by itself; it must remain in the vine. Neither can you bear fruit unless you remain in me. "I am the vine; you are the branches. If you remain in me and I in you, you will bear much fruit; apart from me you can do nothing. If you do not remain in me, you are like a branch that is thrown away and withers; such branches are picked up, thrown into the fire and burned.
                                                                                                                                                                                                                                                                                                                             John 15: 4 - 6
    Author Mark Twain is credited with the saying, " Why not go out on a limb? That's where all the fruit is." Twain spoke of risk taking and the rewards that sometimes come from taking a chance. When a person "goes out on a limb"…takes a chance, he or she expects a return, a reward, some sort of fruit for their labors. When we sacrifice, delay gratification, step out in faith hoping for the best, it is because we believe it will pay off sooner rather than later. Something good is going to come from it in the end. If we decide to go back to school, even if it means riding a bus to get there, it is in hope that we will be able to land a better paying job or start a long-term career. When we go out on a limb and tutor a child or just invest ourselves in them in some way, it is because we expect it to bear fruit of improved grades, attitude, or self-esteem. When we go out on a limb, taking a risk, taking a chance it is because, though we are on that shaky limb, we are reaching out for the fruit; Fruit which is sometimes on the tip of the limb. If I could just…grab it! Just a little bit further out…ALLLLmost there! Well, Beloved if you belong to God you are not "out on a limb" or some rickety branch. In fact, you are the branch attached to The Vine: Jesus Christ, and your life is supposed to bear fruit. Yes, our lives DO bear fruit. But, the question is what KIND of fruit? You know a tree by the fruit it bears and as Christians we are to bear the "Fruit of Righteousness" in which we are in right standing, upright before God we should see the fruit of that and, more importantly, so should others! Question: What kind of fruit are you bearing? This is not about judging, this is about fruit inspecting! You know God can speak to us in so many ways. This which I share with you came as I ate lunch at work. I bit into an apple and saw that part of it was brownish. I remembered that I had dropped an apple while grocery shopping. "Even fruit can bruise!", I thought. "Bruised Fruit" Hmmmmmm. I could not see the bruise from the outside. It was only when I got a little closer, inspecting the fruit in a most intimate way, that I saw that it was bruised. We have to examine ourselves and the fruit we are bearing. Is it bruised fruit? Fruit that has somehow been damaged because of the way it is or has been handled? Dear ones,When we receive Christ, we are "born again" of the Spirit of God.
       John 3:6-8
Flesh gives birth to flesh, but the Spirit gives birth to spirit. You should not be surprised at my saying, 'You must be born again.' The wind blows wherever it pleases. You hear its sound, but you cannot tell where it comes from or where it is going. So it is with everyone born of the Spirit."
    Because we are" Born Again" of the Spirit of God we receive the fruit of the Spirit. And it is absolutely NOT "bruised fruit". God does all things well! But the fruit of the Spirit is love, joy, peace, patience, kindness, goodness, faithfulness, gentleness, self-control; against such things there is no law. (Gal 5: 22- 23). Now why would the Lord mention bruised fruit? Bruised fruit is most often caused by the way the fruit is handled: How are you handling the Spirit of God? It's His fruit! He is the Giver. Don't "drop" Him! Bruised fruit speaks to a skin that is compromised. Are you compromising? Luke warm? One foot still in the world, the other in the body of Christ? Light has no fellowship with darkness? Examine your fruit! Is it bruised? With bruised fruit, you have to be on the look-out for mold! Are you professing to be a child of God and the fruit you are bearing is moldy! Mold can cover fruit until it begins to decay and shrivel, dry out ~ "dried out" Christianity. God forbid! Bruised, moldy fruit is unsightly, people don't like the taste of it, it's mushy, discolored, and it can be unsafe to eat. When we speak of Jesus, our church, etc., people don't receive it because of damaged fruit. BRUISED FRUIT. People know when we talk the talk, but you don't walk the walk. So does the Lord. Bruised, spoiled fruit: The acts of the flesh are obvious: sexual immorality (Adultery, fornication,) impurity and debaucher (promiscuity); idolatry and witchcraft; hatred, discord, jealousy, fits of rage, selfish ambition, dissensions, factions and envy; drunkenness, orgies, and the like. I warn you, as I did before, that those who live like this will not inherit the kingdom of God ( Gal. 5:19 - 21 ). Abba Father sends this word because that one with a moldy fruit walk with the Lord is susceptible to infection: There's something (or someone), that should not be there. It contaminates. One with bruised fruit is vulnerable! Light and darkness have no fellowship. You are saved and we belong to the Lord! Such an one, moldy, opens themselves to the enemy. They give The enemy legal right to oppress and to harass them. You wonder why things are inside out and upside down? Check out what you have around your fruit! Come out from among them! Examine your fruit: Is it bruised? Loose that moldy stuff! They are a hazard to your spiritual health. It may be the pressure of their presence that's causing the bruise. Let us do some introspective fruit inspection. Ask God to show you. We all have to do that on a regular basis. Let us make sure we are living "the vine life".... Living IN Christ and bearing good fruit by His Spirit.
Barukh atah Adonai, Eloheinu, melekh ha-olam borei p'ri hagafen ~ 
Blessed are you, Lord our God, Creator of the Universe, who has created the good fruit of the tree. Amein.
grace, grace
Prophetess Vickie Lee
| | |
| --- | --- |
| Posted on April 7, 2019 at 8:05 PM | |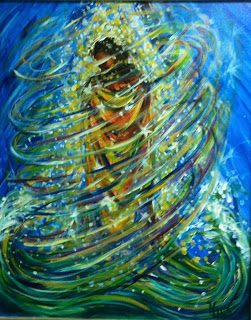 Bound in the Spirit
                           And now, behold, I go bound in the spirit unto Jerusalem, not knowing the things that shall befall me there; Acts 20:22
Apostle Paul did not know the things that would befall him in Jerusalem, but Holy Spirit of God surely did! Because Paul was bound in the Spirit, he could rest in the fact that in his obedience to the leading of the Spirit of God, his steps were being ordered. Paul was so steeped in the Presence of God that he saw himself as "a prisoner of Christ Jesus" for the cause of Christ. Yoked up with the Lord! When one is in sync with the Lord to that degree
he or she MUST obey the Spirit. Two oxen yoked together, joined at the head or neck, walk in tandem if they are to reach their destination. Do you know why his "yoke is easy and his burden light'? Because God is pulling the heavy load of whatever our situation may be WITH us! Teamwork! For the Bible says we are to be workers together WITH God. Whatever our ministry may be, by the grace of God, do as Paul did and be "bound in the Spirit". In the intimacy of the yoke, mouth to ear, we get direction, guidance, strength, power, and help. My God, we get comfort from the Comforter the Lord sent when we are bound in the Spirit! For He is Elohei Khol Nechamah, "The God of all Comfort" (2 Cor 1:3" I just sort of see the covering of Holy Spirit of God as in the picture above. Oh! To walk with God like that! In another Bible version, bound in the Spirit is interpreted as "impelled by a sense of duty". It's our reasonable service to be about our Father's business, is it not? Understand, Abba Father does not FORCE us. Even when the burden of the Lord comes upon one, the Lord would remind us that, by his grace, "My burden is light and easy to be borne." When one is bound in the Spirit, he or she can do all things. All of it through Christ Jesus! No, the "sense of duty" is not a drudgery. To be bound in the Spirit...drawn irresistibly, by him, is to be captive to the Spirit and very sensitive to him. It is out of love, the Lord's love for US, for He loved us FIRST, warts and all, and our love for HIM that we are as Paul, wrote, " obligated and compelled by the convictions of my own spirit", to obey. Paul HAD to go to Jerusalem not knowing what to expect. "If you love me, keep my commandments." John 14:15. Obey me. Follow directions. We New Testament Christians, too, are to be constrained by, in obedience to, "bound in the Spirit". It's something we have to practice, in small ways and large ways. Then comes the syncing with the Spirit. Then comes an ear to hear his voice and because of close proximity to him, that "smearing" of oil, the yoke destroying anointing of God. Glory to God, yoke destroying power comes because of being yoked WITH the Lord. In this season, my focus has been to just focus on my love relationship with the Lord and ministering to him. Everything else is in his hands. It is so liberating! He is absolutely sovereign, and there's nothing anyone can do to thwart his plans and purposes. They will come to pass in spite of us, not because of anything we do. It is no good thing WE do. It is not us, it is Him!
I am the LORD: that is my name: and my glory will I not give to another, neither my praise to graven images. Isaiah 42:8
Beloved, we have no bragging rights. Glory in the Lord, and like the Apostle Paul, walk out your life and run your race all wrapped up in the Spirit. Hallelujah, And whatsoever ye do, do it heartily, as to the Lord, and not unto men. Keep this in mind as you do: The Word of God is NOT bound, and there is no distance in the Spirit. What a powerful combination to be be bound in the Spirit, wielding the two-edged sword of the Spirit: the Word of God. The child of God who is compelled by the Spirit and using the "sword of his mouth" by speaking the Word is operating out of the Kingdom of God. In this hour, that kind of Christ-centered power and authority is mandatory! I want to exhort you to seek God's face and an even closer walk with him.  Be captivated by him!
In his bonds,
Prophetess Vickie Lee
| | |
| --- | --- |
| Posted on January 17, 2018 at 5:25 PM | |
Praise the Lord, Beloved!
You know, there are so many ways the world tries to communicate "love", but not REAL love. Oh, sure they may spell it l-o-v-e, or "luv", or they may use net-lingo, " 143" or "ILY", but most times that is superficial, fickle love. If I say, " I love period drama movies!" I mean that I strongly LIKE them, (And I do!)...not that I genuinely LOVE them. We have come to use the word love so casually it has lost its true meaning. Today, I was out and about, and I saw a church marquee that read, "Luv is God". Not only did it mistate the scripture, it spelled the verb "Love" in a way that has a casual, "here today, gone tomorrow" feel. God is eternal, and God is Love!
1 John 4:16
So we have come to know and to believe the love that God has for us. God is love, and whoever abides in love abides in God, and God abides in him.
At first, I was a bit grieved as to why the scripture was posted there backwards and in a pop culture-ish, "Luv is God". As I pondered it I thought, "Luv" of a thing, or person, or act CAN be a sort of "god", if one allows. We have all heard that anything you put before God...ANYTHING, is your god. So that if I "luv" my lawn or car or sports team so much that I give priority to that, rather than sunday morning worship service...yes, "Luv is god". Because luv of that car, etc., separates me from the God of the Bible. In that sense, the marquee was correct. It is so important that we know the Word of God for ourselves. The Bible tells us from Genesis to Revelation, that God is love. At the heart of it is John 3:16 which tells us how He demonstrated that love by sending his Son, Jesus Christ. To take and twist the Word and make it kind of "user-friendly", "word lite" is an affront to our holy God. Love is the very essence of God's being. Not only is God love, but love comes from God.
1 John 4:7
Knowing God through Love Dear friends, let us love one another, because love is from God and everyone who loves has been born of God and knows God.
It's just three little words, but the significance is that to know God is to understand Him more and more, to get a better and clearer knowledge of Him, to recognize Him. That is what our salvation is all about: Knowing God.
It is not about knowing OF Him, but truly knowing God. And so we cannot afford to even let three words in Holy Scripture be made light of, for to make light of them is to make light/"lite" of God. Love goes to the very heart of who God is. How like the enemy to twist it as I saw today! That last verse says we are to "love one another". The enemy does not want that and will use scripture against even the elect for a specific reason:
1 John 4:8
He who does not love has not become acquainted with God [does not and never did know Him], for God is love.
He wants to hinder a deep knowledge of Our God of LOVE. His goal is that the lost do not now or ever come to KNOW Him! Throw God in the mix with other "LUV". He is just one of several "luvs" one can have. It is not necessary to truly LOVE him body, spirit, and soul. Liar! Beloved, study to show yourself approved, hide the Word in your heart, and be ever ready to speak a Word in season to him who is weary. That word may be a simple yet powerful:
God is Love!
Now,go and share the love of God,
Prophetess Vickie Lee
| | |
| --- | --- |
| Posted on January 17, 2018 at 1:40 PM | |
It IS a Wonderful Life
Peace be with you!
"Strange isn't it? Each man's life touches so many other lives. When he isn't around he leaves an awful hole, doesn't he?"- Clarence Odbody the guardian angel from the movie classic, " It's a Wonderful Life". This holiday favorite is shown every year so I had NOT seen it in a while by choice. It was fresh again. That line by Clarence hit home tonight because Abba has been dealing with me even this week about life. Each of us has a God- purpose that we alone can fulfill. George, the main character in It's a Wonderful Life wished he had never been born. He was so inundated with money, employment, and family problems, he wanted to end it all. It was not until he saw the impact of his absence from lives he had touched and positively influenced in word and deed, that he appreciated his humble life. Problems and all! When he reached the end of his rope he cried out to God, "show me the way", and God answered his prayer. He showed him that you may not be super rich monetarily, but you DO have health, strength, wife, children, family, loyal friends, food, clothing, shelter, and opportunities for the miraculous! When all was said and done he was deemed, " The richest man in town". That is just a fictional story, but that was a truth. We all touch many other lives, and there is much to be thankful for. We are rich toward God! And God wants to use us right where we are in word and deed! When God told me this week, "Don't just exist, live your life" it was a reminder to be who I am in Christ Jesus and to "live generously". The release is there. Just Go! And that is a God thing:
Matthew 5:48 (The Message)
"In a word, what I'm saying is, Grow up. You're kingdom subjects. Now live like it. Live out your God-created identity. Live generously and graciously toward others, the way God lives toward you."
Grow-up! Be open and available. When we do this, " live generously", He sends people for us to "touch" with our God-infused lives. I am ministering to a lady I met in the grocery store through prayer for her sick sister. She is " So happy" about God, as she sees her sister "feeling better" beginning to eat and recover her ability and desire to get out of bed . Father is sending complete strangers and all I had to do is live generously and point them to Jesus. He is doing the healing bless His name! Therein, is the "wonderful life" we are called to, as workers together with God. There is nothing like a praise report to encourage one! You may be thinking, " Yes, but you are a minister, a prophetess. Look at what scripture says:
2 Corinthians 5:18 (Amplified Bible)
But all things are from God, Who through Jesus Christ reconciled us to Himself [received us into favor, brought us into harmony with Himself] and gave to us the ministry of reconciliation [that by word and deed we might aim to bring others into harmony with Him].
We have been given the "ministry of reconciliation" and we are "ambassadors for Christ" (vs. 20). THAT is a wonderful life! You need to know who you are in Christ Jesus, your "God-created identity". If you do not know, ask Abba Father to reveal it to you. We are not here just existing! There is nothing more meaningful and fulfilling than touching another's life for, and as led by, the Lord. It's a wonderful life! I believe in the upcoming year Abba is requiring MORE from the people of God. It is NOT about us. It is all about Jesus! And His ultimate concern is souls in the balance. Abba has me to know my stuff is handled, now go out on assignment as it were, ready to be used whenever, wherever He says. God is looking for obedient, anointed folk like that, simply available. As we approach 2011, I want my testimony to be one of "It's a wonderful life" because I am fulfilling Abba's plans and purposes for my life. Don't you? We are all in that process. We are not here just to "exist", but to live our lives, or more specifically, to let Him live HIS life through us. It is very meaningful and exciting to "live generously" by touching others lives. Let us allow the space/"hole" we are to fill with our lives, to be filled to overflowing with the Presence of God Who dwells in us. Our very presence is to be a blessing! In doing so, we are more alive with the life of God. Amen.

It IS a wonderful life!

| | |
| --- | --- |
| Posted on January 17, 2018 at 1:20 PM | |
Hebrews 4:9
"There remaineth therefore a rest to the people of God."
Soul Peace Beloved of God,
This morning in my devotional time, Abba soothed me with the simple direction to simply rest in Him. There was a hovering embrace of restfulness. In this our holiday season I can certainly receive that word and I pray that you can receive it also! There may be much hustle and bustle going on in your lives, but Abba says enter into my rest as you go about your day. I just want to post some scriptures to meditate upon that we may be strengthened, and that the grace, peace, and restfulness of the Lord will be with US and evident to others:
Matthew 11:29-30 (American Standard Version) 
Take my yoke upon you, and learn of me; for I am meek and lowly in heart: and ye shall find rest unto your souls. For my yoke is easy, and my burden is light.
Psalm 91
Whoever dwells in the shelter of the Most High
will rest in the shadow of the Almighty.
I will say of the LORD, "He is my refuge and my fortress,
my God, in whom I trust."
Isaiah 32:18 (New International Version, ©2010)
My people will live in peaceful dwelling places,
in secure homes,
in undisturbed places of rest.
Acts 2:26 (King James Version) 
Therefore did my heart rejoice, and my tongue was glad; moreover also my flesh shall rest in hope
| | |
| --- | --- |
| Posted on January 17, 2018 at 1:05 PM | |
While washing dishes this morning, I was listening to the Gospel of John. A passage jumped out at me and I made a statement based on this verse: John 12:31
Amplified Bible (AMP)
Now the judgment (crisis) of this world is coming on [sentence is now being passed on this world]. Now the ruler (evil genius, prince) of this world shall be cast out (expelled).
Expelled! As an educator I thought about when a student is expelled from school. To be expelled is to be cut off from membership or relations, to be removed from the regular program, to be discharged, evicted, ejected, compelled to leave. It is not business as usual, Beloved! Whatever the enemy's "regular program" is concerning you and me he is formerly discharged! " You are expelled!", I said. "Expelled from my life, expelled from my past expelled, from my future,expelled from my finances, my health, my thoughts...in every way you are expelled!" The enemy has been compelled to leave because of the victory we have through the Lord Jesus Christ. It is a completed work. It is done! And the enemy is removed, expelled. The expulsion committee is the Father, the Son, and the Holy Ghost, Glory to GOD! Halleleujah!! We have been given power from on high, Beloved of God! As Believers, it is long past time to walk in that power and the authority given us by God, in the name of Jesus. That is another upcoming teaching. But let me just encourage you today to know, understand and realize you do have authority to "drive out" the enemy as another version reads. When he tries to rear his head, take dominion, school the adversary: "Oh,no,no,no! No you do not. YOU are EXPELLED!" Amen and AMEN.

| | |
| --- | --- |
| Posted on January 16, 2018 at 10:45 AM | |
Praise the Lord! I am just returning from The Chosen Women's Conference 2010. I tell you it was a blessing of God! God was with us from beginning until the end. Elder Gentry Richardson, Jr. powerfully ministered Friday night, his wife, Evangelist Denise Richardson, Evangelist Kathleen Jackson, (all from Bethelem Temple Church in Los Angeles), Prophetess Shelley Taylor, and I,("Morning Manna: "Have You Lost Your Appetite for God?") ministered Saturday. It blessed me to see the unity in the Spirit as I noted the confirmations between each speaker's message. That is because the Spirit of God spoke and ministered to His people through His vessels, (I glory in the Lord). Elder Gentry said it felt " like we had a week of ministry "in that very short day and a half. That is how anointed the ministry was. Truly we will never be the same. There was quality ministry, rich Word and hungry/thirsty hearts. For we had a visitation from God. That is not always the case. It is a testimony to the CW founder and humble servant of God, Evangelist Lisa Mitchell. The excellence with which the conference was presented honors God. But, the main thing was, souls were ministered to, and the coup de grace and seal of God's approval, is that a soul was baptized in Jesus' name. Glorrrrry! The Holy Spirit had free reign in the midst of Divine order. His Sprit was not quenced for there was liberty in the Spirit. I am humbled to have been a part and my spirt is leaping tonight as I ponder God's move at the CW Conference. Thank you, dear ones for your prayers! A special thanks to my pastor and First Lady, Pastor Royce and Marnisha Butler for prayer support and an encouraging note this morning. I give God the glory for the things He has done. New friendships are being forged and old friendships are being girded up with the goal being that God be glorified! I am already looking forward to next year's conference, if the Lord says the same. Enjoy the CW 2010 Conference HIGHLIGHTS at http://chosenwomen.weebly.com
Peace,
Prophetess Vickie
Blessings!
Prophetess Vickie
/