Shopping Cart
Your Cart is Empty
There was an error with PayPal
Click here to try again
Thank you for your business!
You should be receiving an order confirmation from Paypal shortly.
Exit Shopping Cart
| | |
| --- | --- |
| Posted on May 7, 2020 at 7:00 PM | |
Three Dimensional Christians
Prophetess Vickie Lee  Originally  Posted on Friday, February 15, 2013 10:21 PM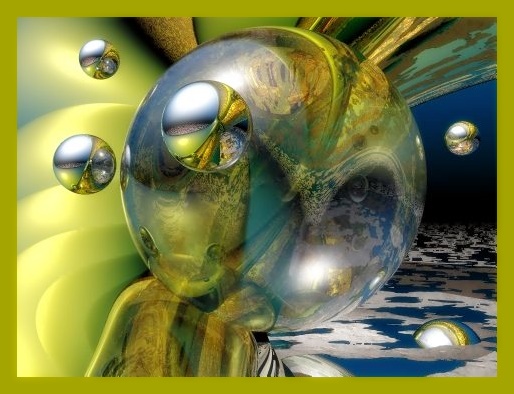 Three Dimensional Christians
Grace to you, from God the Father, and from the Lord Jesus Christ,
Are you Kingdom minded? Thy kingdom come, thy will be done, Abba! On earth as it is in heaven. Beloved,if the Kingdom of God is going to manifest in the earth realm, it will manifest through we, His people. We are workers together WITH Him. Why, we are His very Body and the Kingdom of God is in us! There is another dimension in the Kingdom we need to bring to bear on earth. Frankly, it is long past time to stop preaching to the choir and to bring the Kingdom to the world: The lost and unsaved, the oppressed and sick, the back-slidden and prodigal. Our mindset has to expand to the degree that we see the whole wide world as our "congregation." Expect the supernatural! Everywhere! "The harvest is ripe" has never been more in effect. The Great Commission to " Go" is mandatory! ( Mark 16:15) I discern the push of it in the Spirit, for it brings God no pleasure that anyone should die in their sin.
Ezekiel 18:23
                  Have I any pleasure at all that the wicked should die? saith the Lord GOD: and not that he should return from his ways, and live.
Souls are in the balance! Recently I learned the "3 D's" of evangelism. The Church is the ecclesia ~ "The called out ones". All Christians are "called" to evangelize. If you are saved and you belong to God , you have been given the ministry of reconciliation, (II Cor. 5: 17-19). "I do not know what my gifting is, what God wants me to do, what my ministry is", you may have said. Yes , you do! You are to reconcile man back to God. Evangelize! Evangelism is not just for the "Evangelist". Be encouraged, evangelism is simply introducing people to Jesus. The five-fold ascension ministry gift of the evangelist is equipped with particular spiritual gifts needed for His or her ministry/office. But, surely we can all tell someone else about the goodness of the Lord in our own lives! I want to share the "3 D's of evangelism: declare God's Truth, display God's love, and demonstrate God's power. Beloved, out of a heart of love speak the Truth to that one who needs God! God's Word is Truth: declare John 3:16 and its truth in YOUR life.Share your testimony! Acts of kindness is a way to display God's love and to tell others about God. Walk in love. And Abba has taught me, through trial and error, to take every opportunity to pray for people. Sometimes, I miss it! One has to develop a sensitivity to subtle request and volunteer, ( "May I pray for you?"), if a person does not outright request prayer. When we pray for others, we let God demonstrate Himself. God moves by His Spirit as the Spirit wills. We do not have to perform, just "declare, display, and demonstrate"! What does this have to do with being a "three dimensional Christian"? It is a play on words: Our "3D's" is not the same as what the world usually thinks of: namely "3-D movies" with their life-like characteristics. And yet there is a connection for the definition of 3-D has to do with 3 dimensions or aspects: length, width,depth/height. As we Saints come to comprehend what is the breadth and length and height and depth and come to know the love of Christ that surpasses knowledge, we are filled with the fullness of God! We move into deeper insight and a full-orbed Christ-likeness and perspective on the Kingdom of God. And we just have to "declare,display, and demonstrate" it to others! Three Dimensional Christians ministering the actual life of God, not " Life-like characteristics". As we approach the new year, my prayer is that we move into a fuller dimension of Christ, manifesting the Kingdom of God far and wide. Church is not the 4 walls of a building on Sunday and a mid-week service. The people of God are the Church Universal. One final thing, the Word must be in us if we are to declare it: Digest the Word! Only when we are out of the way can God's love be on display: Die to self! Let God be glorified. In order to demonstrate the power of God, one must absolutely depend on Him. These action verbs work in tandem. Let us purpose to live a supernatural life out of the Kingdom of God as Three Dimensional Christians!
Thank you, Lord Jesus!
Prophetess Vickie Lee
Categories: Prophetic, Exhortation, Salvation
/