Shopping Cart
Your Cart is Empty
There was an error with PayPal
Click here to try again
Thank you for your business!
You should be receiving an order confirmation from Paypal shortly.
Exit Shopping Cart
| | |
| --- | --- |
| Posted on May 8, 2020 at 10:00 PM | |
Originally posted October 2010

Examine Yourself, Consider Your ways:
                   A Call to Holiness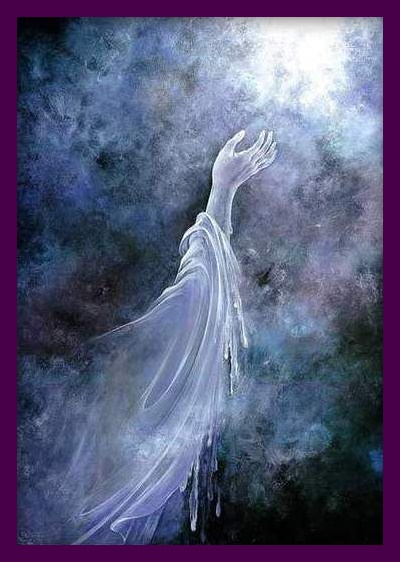 But as he which hath called you is holy, so be ye holy in all manner of conversation;

                                                                                                                             1 Peter 1:15
Grace to you and peace from God our Father and the Lord Jesus Christ,
Abba Father has impressed upon me to share the word he gave me for the True Prophets Conference in Nashville this past weekend. As I told the saints at the conference it is a word for the Body of Christ universal. You are probably thinking, " Who does she think she is?!? A word for the universal Body of Christ indeed!" You must remember it is not my word, but what Father gave me to share. I am declaring His heart to His people. In myself, I have nothing to say. It is my prayer that this word will cause you to do some reflection, and I feel that I am joining my voice with other prophetic voices speaking along the same lines, by the same spirit of God. The conference theme, "Where Are The True prophets of God?" is a question only God can answer. In the foundational scripture, I Kings 18:21, Elijah ask the Israelites, "How long will you waver,(limp, waver, hesitate), between two opinions? If the Lord is God, follow him; but if Baal is God follow him." "Where Are The True Prophets of God?" is a good question that needs to be asked AND answered. As one man of God said," There is a weight of responsibility on God's people to correctly identify whom God has set before them and there is a choosing. " If the Lord be God, follow him, but if Baal, follow Him." A true prophetic voice is meant to establish a solid foundation for repentance and sanctification to God. The people of God need to be able to recognize when a genuine, authentic, God called, sent, and set true prophet has been raised up among them or has been sent to them. The foundation of the church is built upon the five-fold ascension ministry gifts of the apostle and the prophet. The enemy knows the critical importance of the foundation of The Church, and that is why he tries to shut down the prophetic voice by focusing on "false prophets" exclusively. To be sure we must be discerning in this area, but we cannot throw out the baby with the bath water. The emphasis on the "false", paints everybody with the same brush. There are true prophets of God! I was reminded of an aspect of my prophetic ministry assignment: …" teach  my people the difference between the holy and the common or profane, and cause them to distinguish between the unclean and the clean." (Ezekiel 4:23) In our case, between the false and the true. Father God would have us consider two character traits in the context of the prophetic office holder. Because we are a prophetic people, however, we are ALL to examine ourselves in these same areas. In a sense we are all prophets when it comes to living right, knowing God's Word and commandments, or speaking to someone who needs to hear and understand God's ways. That does mean one is set in the OFFICE of the prophet or prophetess; but the whole church as a unit is called to be a prophet to the world, manifesting Christ's ministry as the spokesman for God: at work, in the marketplace, at school, wherever there is a need. Now the question is personal! "Where ARE the true prophets of God?" Now we must turn the light on ourselves. We are distinguishing between the false and the true by looking at godly character for prophets and a prophetic people. Examine yourself, consider your ways: This is a call to holiness. Current events of even the past two or three weeks should help us to see why Abba would make this call. Again. It is to the Body of Christ universal. It is not a Black thing, it is not an Anglo thing, it is not a male thing or a female thing. It is a God thing and He is calling for genuine holiness! One character trait Father focused on was purity of heart. Matthew 5:8 reads ." Blessed are the pure in heart, ( those especially conditioned by the revelation of God's grace), for they shall see God. Prophecy is a revelation gift, and revelation from God calls for purity of heart.
Psalm 24:3-4 
Who may ascend the mountain of the Lord?
Who may stand in his holy place?
The one who has clean hands and a pure heart,
who does not trust in an idol
or swear by a false god.
True prophets stand in the counsel of the Lord to see or hear his word. Having stood before God, he/she is sent to stand for God, before his people to speak his Word, and HIS word only. Father God then brought my attention to verse 10 of the same book and chapter:
Matthew 5:10  Amplified Bible 
   Blessed and happy and [a]enviably fortunate and [b]spiritually prosperous (in the state in which the born-again child of God enjoys and finds satisfaction in God's favor and salvation, regardless of his outward conditions) are those who are persecuted for righteousness' sake (for being and doing right), for theirs is the kingdom of heaven!
Prophets and a prophetic people are to BE and DO right. We are to be righteous. He uses prophets as an example of how to walk that out because it is part and parcel of the prophetic call:
James 5:10-11   (The Message)
 Take the old prophets as your mentors. They put up with anything, went through everything, and never once quit, all the time honoring God. What a gift life is to those who stay the course! You've heard, of course, of Job's staying power, and you know how God brought it all together for him at the end. That's because God cares, cares right down to the last detail.
They honored God by walking in holiness as we are to do that we might see the kingdom of heaven. Jesus defines the Kingdom of heaven in The Parable of the Marriage Feast (Matt 22).To summarize, the King invited guest to the feast who repeatedly refused to come. The Bible says they paid no attention, were unconcerned and in fact they made light of the summons and call, treating it with contempt. They hurt and killed the king's servants. They went off one to his field, another to his business. This defines a false prophet; the fields are white for harvesting but that one treats it as HIS field or church, HIS money making business venture, hurting the people of God. Except the Lord build the house, they labor in vain that build it. The parable reads the king became angry saying "The wedding feast is ready, but those invited are not worthy." Do you see the parallels? There is a "summons" a call to the prophetic office or prophetic life, but is it being made light of it, treated it with contempt, is the high calling of God in Christ Jesus diminished or treated in a common way? Such people are deemed "unworthy" Where is the purity, the righteousness the holiness? This is a call to Holiness! Examine yourself, consider your ways. We are to walk worthily of the call:
Ephesians 4
1  I THEREFORE, the prisoner for the Lord, appeal to and beg you to walk (lead a life) worthy of the [divine] calling to which you have been called [with behavior that is a credit to the summons to God's service,
We are looking for true prophets of God. God's prophets admonish direct, encourage, correct, intercede, teach, counsel, reprove and warn. In laying a foundation in the church, prophets call for purity of mind and soul in the people of God. God uses them and ministers through them to bring the people back to order, back to reality, back to obedience by setting standards. God does nothing unless He reveals his secret counsel to His servants the prophets (Amos 3:7). He warns his people through his prophets. This is a call, a charge to holiness! For ALL of us, prophets included!!
To complete the summary of The Parable of the Wedding Feast, other guest were invited the feast and as the king looked over the guest he noticed one who was not dressed correctly. " Friend, how did you get in here without putting on the appropriate wedding garment?", asked the king. He was speechless. He was taken out and thrown into utter darkness. (verse 12) The "friend" was called, sitting AT the Kings table, but he did not have on the white lined garments of a wedding guest. Someday the Bride of Christ, His church, will sup at the marriage Supper of the Lamb, clothed in fine linen clean and white. Abba is reiterating the symbolism today!
White lined is symbolic of HOLINESS:
Revelation 19:8 
She has been permitted to dress in fine (radiant) linen, dazzling and white--for the fine linen is (signifies, represents) the righteousness (the upright, just, and godly living, deeds, and conduct, and right standing with God) of the saints (God's holy people).
Examine yourself, consider your ways: This is a call to holiness.
We are a Kingdom people ordained to walk in power and authority. Some people think holiness comes from power, but you should know that power comes from holiness, His character and nature. Abba Father wants us to operate in power and demonstration and to live holy lives.
1 Peter 1:13-16

A Future in God
  So roll up your sleeves, put your mind in gear, be totally ready to receive the gift that's coming when Jesus arrives. Don't lazily slip back into those old grooves of evil, doing just what you feel like doing. You didn't know any better then; you do now. As obedient children, let yourselves be pulled into a way of life shaped by God's life, a life energetic and blazing with holiness. God said, "I am holy; you be holy."
This is a call to holiness!
Amen,
Prophetess Vickie Lee
/