Shopping Cart
Your Cart is Empty
There was an error with PayPal
Click here to try again
Thank you for your business!
You should be receiving an order confirmation from Paypal shortly.
Exit Shopping Cart
| | |
| --- | --- |
| Posted on May 8, 2020 at 11:45 PM | |
                See God!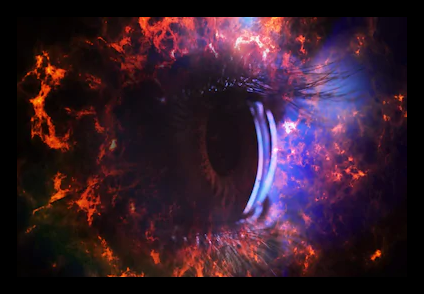 Spiritual blessing and favor be to you all and Heart peace from God our Father and the Lord Jesus Christ!
Abba Father has impressed upon me to speak a word of encouragement to you today! I was in a professional growth meeting this week in which the speaker said, "What you look for is what you see, what you pay attention to is what you get." "How true that is in things of the spirit, too", I thought. Abba wants you to be reminded to keep your eyes on Him! Job told God in Chapter 42:5," I had heard of you only by the hearing of the ear, but now my spiritual eye sees you." There has been a lot going on in the Body of Christ over the last few days. "Keep your focus and eyes on ME!" says God. He is the only Perfect One. Look for God daily and you will see and find Him. Do not take your eyes off God, and you will not be shaken, you will not lose your footing, you will not be tossed to and fro. This just speaks to the importance of your own personal relationship with the Lord! Yes, we follow our leaders as they follow Christ. But, it is because you know his voice from your own relationship with Christ Jesus that you will have a witness in your spirit concerning those set before you. And concerning what they minister to you. Pay attention to God! Give time to the study of his Word! You will get the guidance, direction, and leading you need to stay on the straight and narrow. We are all to live in the Spirit and be led by the Spirit. You may have to ask yourself some hard questions. Have I been overly reliant on "revelations" from others, (and that includes ME!), rather than hearing from God for myself? Have I been paying enough attention to Him to see and discern what he has been doing in my life, to follow his lead? Has godly vision compelled me to be obedient? God calls forth loyalty and obedient service. See God and obey! This word has transitioned from encouragement to exhortation. Lift up your heads, be sober and vigilant, and let us continue to pray one for another! We are clearly in an hour when much availing prayer is mandatory. It is my prayer, that like Job, your spiritual eyes, '"see God!" I pray for you as Paul prayed for the church at Ephesus," That the God of our Lord Jesus Christ, the Father of glory, may give unto you the spirit of wisdom and revelation in the knowledge of him: The eyes of your understanding being enlightened; that you may know what is the hope of his calling, and what the riches of the glory of his inheritance in the saints. ( Eph. 1:17-18) Saints, see God!
Perspective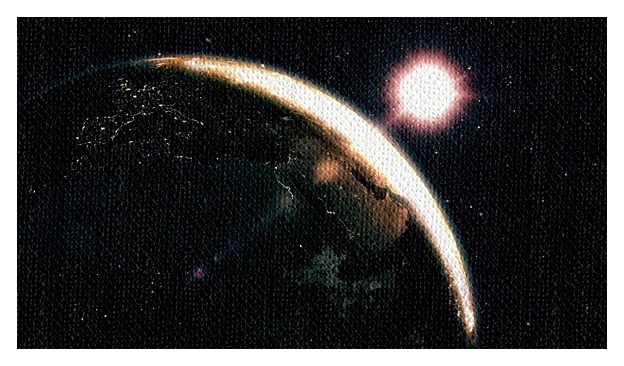 Perspective, too, is so important, is it not? Recently, I glimpsed the mirror reflection of a very familiar room. I did a double take and just....looked at the reflected room. "That's very pretty", I thought. I had gotten used to the room and didn't always "see" it. I thought out loud, " Sometimes you have to see things from a different perspective in order to see it's beauty". Sometimes, beloved, we must look at things from a different angle, from another viewpoint. The perspective and viewpoint we are to have is God's. We have to ask, "How does God view this?" How is that done? By lining up situations, circumstances, events, and concerns WITH THE WORD OF God. In that reflection I saw, things that were on the left in the natural, were flipped and on the right in the reflection. It is the same many times in the spirit. "Right" is symbolic of power, right standing, authority, etc. There is a positive connotation. We give the right hand of fellowship, Christ is interceding for us at the right hand of God [Romans 8:34], and on that great day, we shall see Him " sitting on the right hand of Power, ( the Almighty)and coming in the clouds of heaven. [Mark 14:62] What am I saying? The People of God are to look at things with the right point of view! For even when we look at difficult things with a Godly eye, we can see the " beauty " in it. How many times have you come out of a tough season understanding your faith had been built up, Godly character had been developed, and a testimony had come out of it? Beauty! The thing is, what was your perspective as you walked that thing out? The integrity, power, grace, peace ,and authority in which you traverse a mountain situation, is so very dependent on your right perspective. Luke 11:34 says," Your eye is the lamp of your body . When your eyes are good, your whole body is full of light." I believe that is individually and corporately. Walk in the light of the Word of God, shining out His Light on all that is within your view. That would be one having a right perspective. Amen.

 

 

Shalomn,

Prophetess Vickie Lee

 








































 




0

/