Shopping Cart
Your Cart is Empty
There was an error with PayPal
Click here to try again
Thank you for your business!
You should be receiving an order confirmation from Paypal shortly.
Exit Shopping Cart
| | |
| --- | --- |
| Posted on May 9, 2020 at 8:05 PM | |
From an Older Arnion Ministries Blog post:
  "P'anim al P'anim"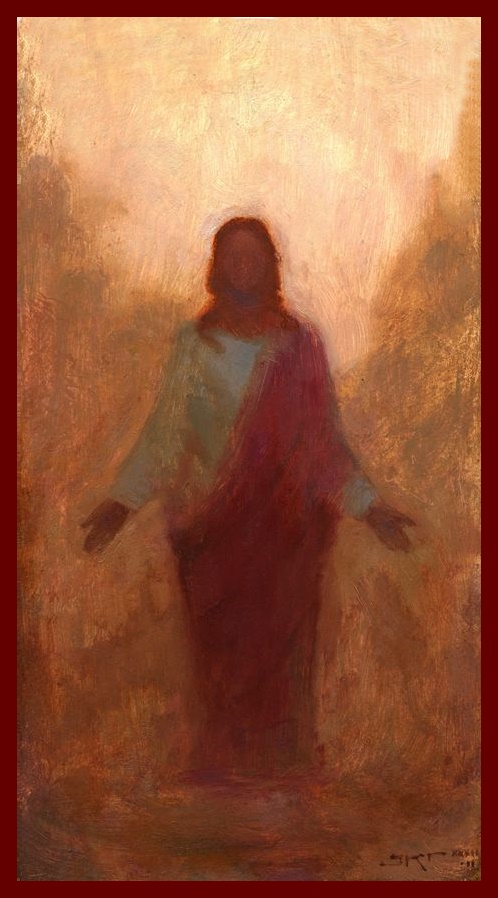 "Face-to-Face"
Soul Peace, Beloved of God,
Earlier this week I caught the tail end of a Christian radio show in which the speaker said, "When we get to heaven we are going to have intimate fellowship with God." I thought out loud," Oh,that is for NOW!" Beloved, we are to live our lives in intimate fellowship with God, Our Father now. I do not know about you, but I need, must have intimacy with God THIS side of glory. When we get to heaven:
Revelation 21:4 (AMP)
God will wipe away every tear from their eyes; and death shall be no more, neither shall there be anguish (sorrow and mourning) nor grief nor pain any more, for the old conditions and the former order of things have passed away.
It is on earth NOW that we need to be more intimate than ever with Our Father in heaven. I am writing on this because Monday night in a time of prayer, I was in His Presence in such a way that I perceived myself as right in His face! It was very intimate and loving and He shared His heart on certain matters with me. It blessed me and others. Before you think the "in His face" statement is flaky, read on:
                                       John 14:23 (AMP)
Jesus answered, If a person [really] loves Me, he will keep My word [obey My teaching]; and My Father will love him, and We will come to him and make Our home (abode, special dwelling place) with him.
Another version reads, "…….both of us will come in face-to-face fellowship with him. Yes ,we will make our special dwelling place with him. P'anim al P'anim, means "Face-to-Face" in Hebrew. Intimate, loving fellowship is Abba Father's desire towards us. We do not have to wait until we "get to heaven". It begins now for His church, for His "bride". We are the Bride of Christ. Even in the natural, a bride is in love with her husband before the consummation on the wedding night. How much more the Lord's Bride? What am I saying? I encourage you to pursue a "face-to-face" relationship with the Lord Jesus Christ!  It speaks to maturity and love. Love for the Lord. If a person really loves me…" The Lord Jesus Christ said as we have noted above. We know He loved us first. A deep, mature, "really" type love is face-to face in nature:
1 Corinthians 13:8-13 
8Love never fails. But where there are prophecies, they will cease; where there are tongues, they will be stilled; where there is knowledge, it will pass away. 9For we know in part and we prophesy in part, 10but when perfection comes, the imperfect disappears. 11When I was a child, I talked like a child, I thought like a child, I reasoned like a child. When I became a man, I put childish ways behind me. 12Now we see but a poor reflection as in a mirror; then we shall see face to face. Now I know in part; then I shall know fully, even as I am fully known.
13And now these three remain: faith, hope and love. But the greatest of these is love.
Genuine intimate relationship with God is part of the perfecting of the Saints to whom I am set as a prophet to minister:
Ephesians 4:11-14

11And he gave some, apostles; and some, prophets; and some, evangelists; and some, pastors and teachers;
12For the perfecting of the saints, for the work of the ministry, for the edifying of the body of Christ:
13Till we all come in the unity of the faith, and of the knowledge of the Son of God, unto a perfect man, unto the measure of the stature of the fulness of Christ:
14That we henceforth be no more children, tossed to and fro, and carried about with every wind of doctrine, by the sleight of men, and cunning craftiness, whereby they lie in wait to deceive;
"Perfection comes, the imperfect disappears", Paul wrote. Childish ways versus the ways of one mature in the things of God, of one in relationship with God. It has become a cliché, but it is true Christianity is not religion, but relationship. We are to know fully, even as we are known. Heaven will be a continuation into eternity of sweet fellowship with God. God is relational, a God of Community even within Himself, Father, Son, and Holy Spirit in One triune being. He desires closer relationship with you and me. Beloved, enjoy fellowship with God! P'anim al P'anim……..Face- to face.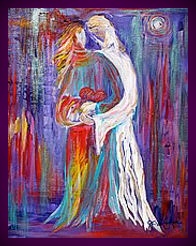 In love and obedience,
Prophetess Vickie Lee
Categories: Prophetic, Holy Spirit, God
/